1 View
Ford 1.0L EcoBoost to Reach More US Models
December 13th, 2013 2:02 PM
Share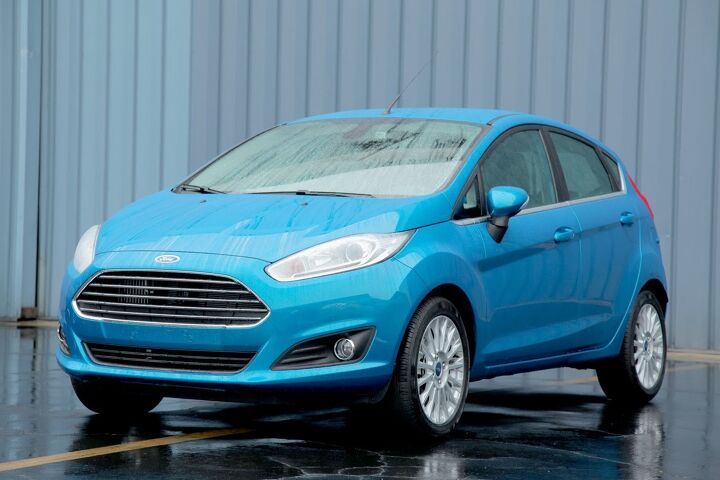 Ford has big plans for its smallest EcoBoost engine that will include a wider proliferation in North America.
Bending around the brand's iron curtain policy of not commenting on future products, Ford powertrain spokesman Paul Seredynski hinted that the company will offer its turbocharged three-cylinder engine to U.S. customers in more than the Fiesta sedan and hatchback.
While he wouldn't specify which models are slated for the smaller engine, he said "you can make some assumptions" based on cars shared with the European market and packaged with larger 1.6-liter EcoBoost engines in that market. "We have big plans for this engine," he added.
SEE ALSO: Ford Fiesta 1.0L Review – Video
In Europe, Ford powers the Mondeo – essentially a Fusion – with the mini mill among others. A three-cylinder Fusion seems unlikely for North America considering how much of a decrease in horsepower that would represent. The conventional Fusion uses a 2.0-liter EcoBoost engine and has 240 hp or roughly double that of the 1.0-liter three-banger. On the other hand, the Focus would actually see a marginal torque gain over the 2.0-liter four-cylinder it currently uses.
Ford is also bullish on the growth of its utility vehicle sales both in North America and globally. The brand said it expects global utility vehicle sales to grow at roughly double the rate of the overall industry. A big part of that growth for Ford will rest on its Fiesta-based EcoSport model bound for in 62 countries by 2017. That plan excludes North America, but previous reports indicate that Ford might sell its little crossover here in the future.
GALLERY: 2014 Ford Fiesta 1.0L

Luke Vandezande
Luke is an energetic automotive journalist who spends his time covering industry news and crawling the internet for the latest breaking story. When he isn't in the office, Luke can be found obsessively browsing used car listings, drinking scotch at his favorite bar and dreaming of what to drive next, though the list grows a lot faster than his bank account. He's always on <A title="@lukevandezande on Twitter" href="http://twitter.com/lukevandezande">Twitter</A> looking for a good car conversation. Find Luke on <A title="@lukevandezande on Twitter" href="http://twitter.com/lukevandezande">Twitter</A> and <A title="Luke on Google+" href="http://plus.google.com/112531385961538774338?rel=author">Google+</A>.
More by Luke Vandezande
Published December 13th, 2013 2:02 PM
Popular Articles
Latest Comparisons
Car Buying Tools