4 Views
When is the Best Time to Buy a Car?
March 22nd, 2019 3:28 PM
Share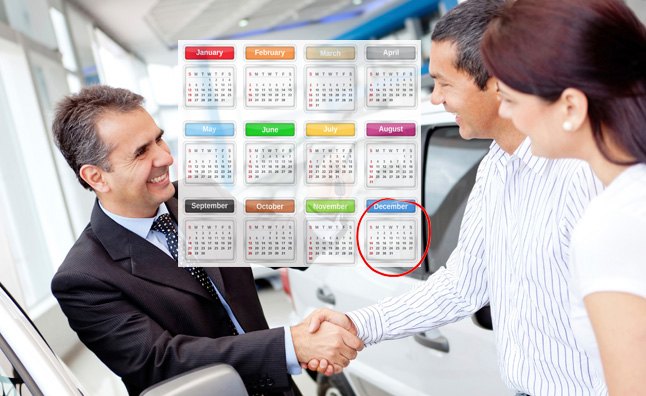 Updated March 2019
"The waiting game" is the least exciting way to pass the time, but if you're looking to get a good deal on a new car, then you're going to have to be patient.
Many people don't realize that carefully choosing when to buy your car can save you quite a bit of money. Well timed car purchases could save you thousands of dollars, if you play it just right. Here are a few tips to help you net that car you want – all while saving some precious money.
The Numbers Games
Dealerships and automakers award successful sales staff with money or perks for moving a certain number of vehicles during a given time period.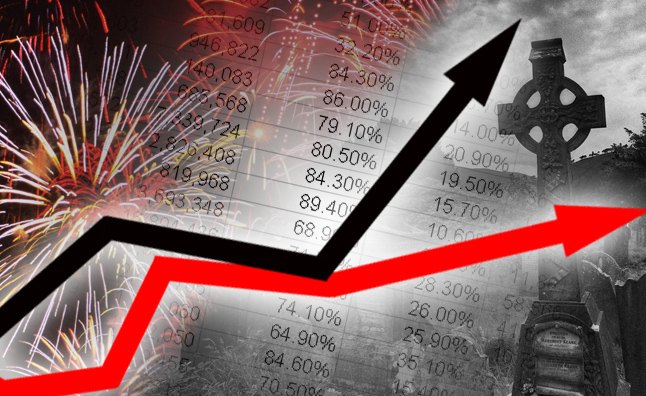 Steve Emery, a consultant from the
National Automobile Dealers Association,
explains that incentives can come from the automaker or within the dealership. Those issued by the automaker, are usually annually or quarterly, although monthly sales goals aren't uncommon either. Then each dealership has its own incentive program for their sales managers and sales staff. "They're like contests and can take place over a month," he says. "The incentives for the sales staff works in a stepped manner — if you sell 10 cars you get a $500 dollar bonus all the way up to, let's say 15 cars gets you $1,000."
Emery advises buyers to visit dealerships at the end of the month in order to gauge how hungry the dealership is to make a deal. If the salesperson is desperate to hit their target that month or quarter they may offer a few discounts, or forgo the usual lengthy process and headache when it comes to buying a new car.
SEE ALSO: Should You Lease a New Car or Buy a Used One?
"The first place to start is the end of a particular month," he says. "Cars are sold on a 330-day cycle, so during the first few weeks, the sales staff are less inclined to work hard to sell you a car. They're taking a breath from the hot end of last month, and letting you browse. Then at the end of the month, when they're in a hurry to sell, they'll offer everything."
Emery also discusses that automaker incentive can change mid-month with no general announcement. "If a car isn't selling as strong at the beginning of the month, the automaker can say to the dealerships 'lower the lease price on this car.' The automaker doesn't have the time to advertise it, but the dealership will take care of it."
Waiting a Little Bit Longer
So while you should pay attention near the end of the month for incentives, some automakers offer huge quarterly incentives. Emery singles out Nissan as having huge quarterly sales goals which have an all-or-nothing attitude. "They ask dealerships to hit one lofty sales goal by the end of a quarter, offering them a huge bonus. But if they're one car under that, the dealerships get nothing," He says. "Those months which end on a quarter are big deals."
See Also: 10 Of the Best Garage Tools That Will Make Your Friends Jealous
Waiting a Lot Longer
However, if you're looking for the best time in general to buy a new car, there's nothing like the end of the year. Annual sales targets provide a bigger bonus than monthly ones, so dealerships scramble to sell more cars during December in order to hit their numbers.
"Automakers have a plan and they commit to a certain number of models per year," explains Emery. "They can't tweak that very much, so it gets important to sell off all the models they can."
Another reason that will make it easier to get a deal has to do with dealerships making room for new model-year vehicles. Even if a car isn't radically changed one year to the next, that older model year car be will tougher for the dealership to sell later down the road — they need to go now in order to make room for new cars. As a result, prices will drop, giving you more of an incentive to buy a car near the end of the year.
SEE ALSO: Car Loans 101: What You Need to Know About Financing a Car
However, it's important to understand that at the end of the year you're picking at the leftovers. "Cars, colors, and packages will be limited since all the good stuff sells first," warns Emery. "If you're looking for a mass-market vehicle, and color isn't an issue, then the end of the year is a great time."
Year-end shopping will also be less competitive, forcing the sales staff to work on your terms. Consumers are usually tapped out near the end of the year with holiday gifts eating up most of the budget. This means showroom floors will be empty and salespeople will be desperate to make a sale.
What if you can't wait?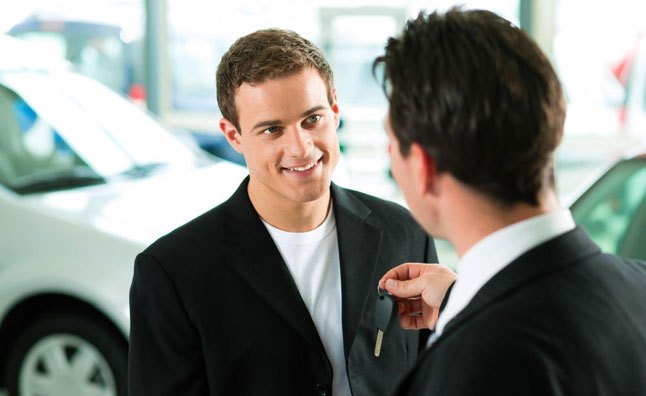 If you can't wait until the end of the year, you may be able to get a deal just after summer or during the fall. Usually, this is when those new model year vehicles start to hit dealerships, meaning the time is ripe to make a deal.
"When the new model comes out, you can easily get a deal on the last one, but you have to balance the discounts on the old model with the features of the new one," advises Emery.
The worst possible time to buy a car is in the spring. Buyers are excited after getting their tax refunds, and showrooms are busier during this time of the year. With so many people buying a car, it's harder to get a good deal during this time.
If you're looking to buy a car but want a good deal, be prepared to wait. First consider waiting until the end of the month, to see if the dealerships you're interested in are willing to make a deal.
See Also: Top 10 Things To Know Before Buying a Car
Emery suggests looking for a car six months in advance, if possible. He suggests finding a dealership with an online sales department. "Send them an email saying you're not looking for a car right now, but would like to be notified of any incentives in the future," he says. He also suggests using sales groups like Costco or USAA, which are given all the details on current discounts and sales.
Armed with this information, it shouldn't be difficult to find a car at a price you can be happy with. Sure it might take some repressing of impulses, but the payoff will be worth it.
ALSO SEE: Top 10 Best Paint Scratch Removers
Published February 7th, 2014 9:10 AM
Popular Articles
Latest Comparisons
Car Buying Tools