1 View
Italy Wants Lamborghini SUV Production to Stay at Home
May 5th, 2015 8:14 AM
Share
We're committed to finding, researching, and recommending the best products. We earn commissions from purchases you make using links in our articles. Learn more here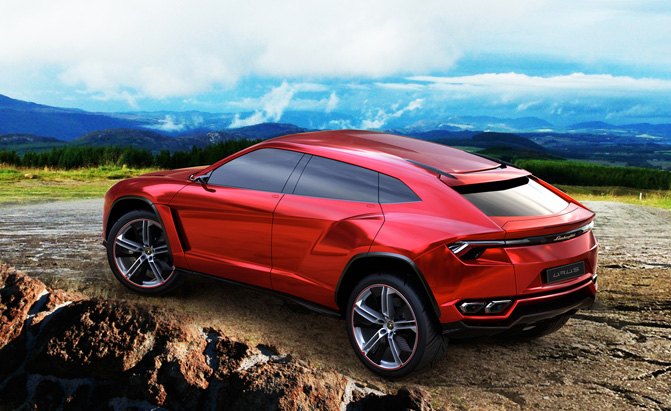 Lamborghini has yet to make a successful business case to the Volkswagen Group for producing an SUV and the Italian government is already champing at the bit to keep production at home.
A new report coming out of Milan from Bloomberg says the Italian government is offering 100 million euros ($111 million) in tax breaks and other benefits to ensure Lamborghini's SUV production will take place in Italy. But the Italian supercar builder hasn't even been given the go-ahead to send the Urus to series production. By offering an SUV, Lamborghini could open itself to developing markets where roads are too rough for the Huracan and Aventador.
Competitive pressure in the super sports car segment, which has a volume of about 30,000 cars per year, could also help make the case for an SUV. Lamborghini's sales jumped by 19 percent last year to a total of 2,530 cars.
SEE ALSO: Lamborghini Urus Might Not be Made in Italy
The Urus is also the most likely candidate for plug-in hybridization, Lamborghini R&D boss Maurizio Reggiani said earlier this year at the Geneva Motor Show. Despite its small annual volume, Lamborghini is still subject to emissions regulations and a plug-in hybrid vehicle is one way the company could help relieve that pressure in the future.
In order to cut production costs, the Urus will use a chassis built in the Volkswagen Group's Bratislava plant, which also builds the Porsche Cayenne.
[Source: Automotive News]

Luke Vandezande
Luke is an energetic automotive journalist who spends his time covering industry news and crawling the internet for the latest breaking story. When he isn't in the office, Luke can be found obsessively browsing used car listings, drinking scotch at his favorite bar and dreaming of what to drive next, though the list grows a lot faster than his bank account. He's always on <A title="@lukevandezande on Twitter" href="http://twitter.com/lukevandezande">Twitter</A> looking for a good car conversation. Find Luke on <A title="@lukevandezande on Twitter" href="http://twitter.com/lukevandezande">Twitter</A> and <A title="Luke on Google+" href="http://plus.google.com/112531385961538774338?rel=author">Google+</A>.
More by Luke Vandezande
Published May 5th, 2015 8:14 AM
Popular Articles
Latest Comparisons
Car Buying Tools