5 Views
No Surprise Here: Tesla Model S Was World's Best-Selling Plug-in Car in 2015
January 14th, 2016 2:09 PM
Share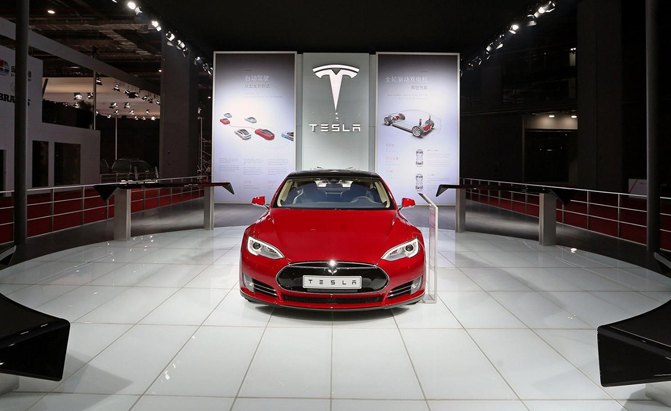 The Tesla Model S significantly outsold every other plug-in electrified vehicle in the world last year.
With its 50,366 sales for the calendar year, the luxury performance S model was the No. 1 best selling PEV, eclipsing the second-place Nissan Leaf, which accounted for about 43,000 global sales.
The Model S is also the cumulative second-best seller with 107,148 sales since its mid-2012 launch – behind the Nissan Leaf which had a 1.5-year head start from Dec. 2010 and ahead of GM's Volt/Ampera also released Dec. 2010 and now credited with 106,000 sales.
Tesla's 2015 Model S sales tally was also a sizable jump from 2014 when it sold 31,655 units and held down the second-best seller position. All told, it has defied odds as it continues to set new records.
Third in line for 2015 was the Mitsubishi Outlander PHEV with about 39,000 sales thanks to overseas markets, as it has been delayed and not yet brought to the U.S.
ALSO SEE: Tesla Delivered Just Over 50K Vehicles in 2015
Fourth was the BYD Qin PHEV with 31,898 units just in China in 2015, and fifth was the BMW i3 with 24,057 worldwide sales in 2015, according to sales tracker Mario R. Duran.
In all, the world market absorbed about half a million PEVs in 2015, meaning Tesla accounted for around 10 percent. Its biggest market cumulatively to date has been its home country, the U.S., which has spoken for about 60 percent of Model S production since launch.
Norway has been second with around 9.4 percent, and other countries of note include in order: China, Netherlands, Canada, Germany, Switzerland and Denmark.
Entering the fourth quarter of 2015, Tesla did have a long way to go with just 33,151 units sold worldwide, and the carmaker wound up reporting 17,400 more cars from Sept. 1 to Dec. 31 of which just 208 were its Model X crossover.
This, by the way, did not make Tesla the world's best-selling PEV manufacturer, as accounting for all models sold, BYD ended 2015 with 58,728 units in China ahead of Tesla's global 50,580 including Model X.
A version of this story originally appeared on HybridCars.com
Published January 14th, 2016 1:41 PM
Popular Articles
Latest Comparisons
Car Buying Tools