103 Views
Top 10 Most Powerful Four-Cylinder Cars Available in 2016
February 23rd, 2016 11:52 AM
Share
We're committed to finding, researching, and recommending the best products. We earn commissions from purchases you make using links in our articles. Learn more here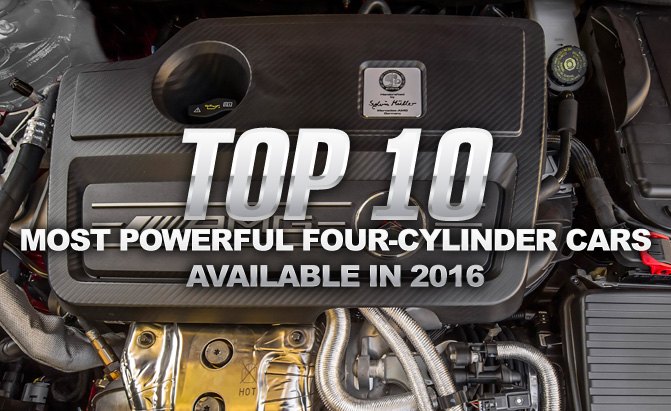 You can no longer reasonably argue that there's no replacement for displacement.
With fuel economy becoming more and more important, automakers have turned to smaller engines to maximize fuel efficiency. The problem is, people aren't ready to sacrifice performance. In recent years, turbocharging technology has advanced to the point that automakers can offer smaller four-cylinder engines with V6 power straight from the factory without having to worry about reliability issues. Today, there are plenty of turbocharged four-cylinder engines around, many of which pump out more than 300 horsepower.
SEE ALSO: Top 10 Cheapest Cars with 300 Horsepower
So if you're in the market for a four-cylinder car and want plenty of performance, check out a list of the top 10 most powerful four-cylinder cars you can purchase in 2016 below.
10. Chevrolet Camaro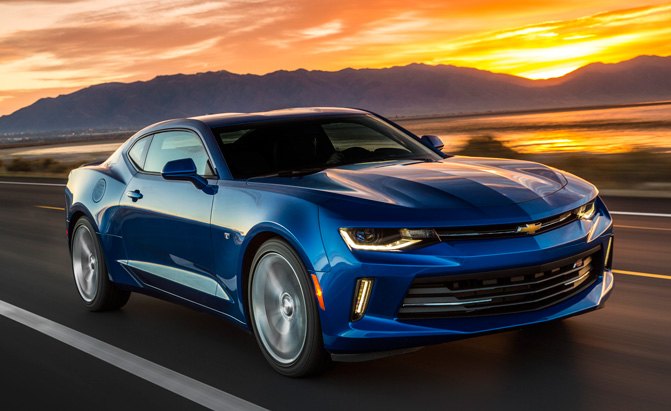 Die-hard Chevrolet Camaro enthusiasts will probably deny the fact that there's a four-cylinder model available, but there is, and it doesn't suck. Sporting a 2.0-liter four-cylinder engine, the turbocharged Camaro packs 275 hp and 295 lb-ft of torque.
---
9. Audi S3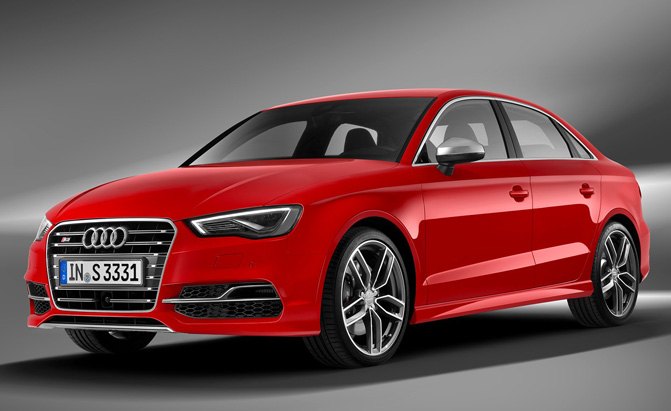 8. Mitsubishi Lancer Evolution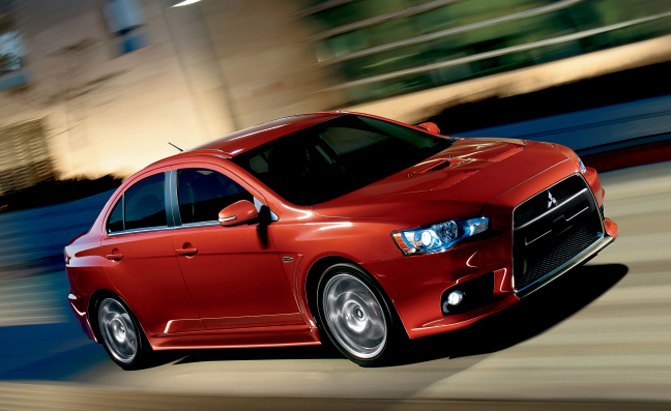 There's a good chance you might not actually be able to get your hands on a Mitsubishi Lancer Evolution in 2016, but you might get lucky if you act quick. The Japanese automaker has axed its sports car after decades of being a staple in its lineup. For its farewell, you can get your hands on a 2.0-liter turbocharged four-cylinder engine with 291 hp and 300 lb-ft of torque.
---
7. Audi TTS
The new Audi TT is a stunning sports coupe and the TTS satisfies everyone's performance hunger. Powered by a 2.0-liter turbo-four engine, it sports 292 hp and 280 lb-ft of torque to go along with its good looks.
---
6. Volkswagen Golf R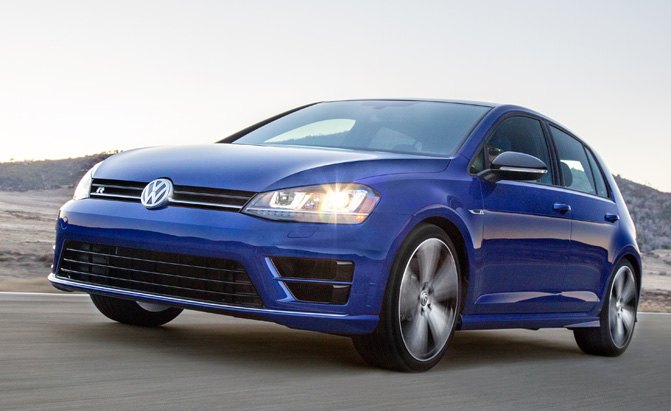 The same powerplant as the Audi TTS can be found in the Volkswagen Golf R, giving the German automaker's sporty hatchback the same 292 hp and 280 lb-ft of torque. It's the best Golf we can get until the Golf R400 arrives … eventually.
---
5. Subaru WRX STI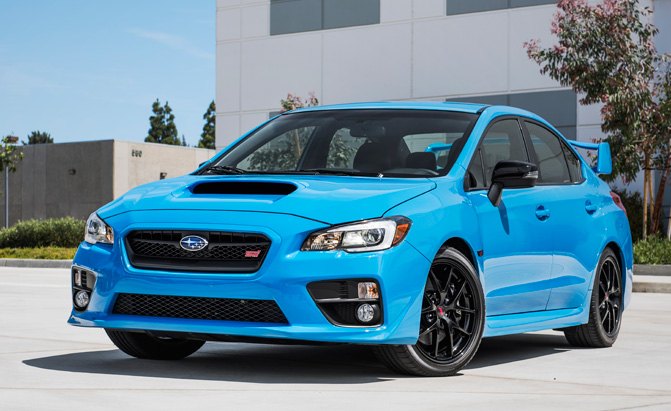 With the Mitsubishi Lancer Evolution fading away quietly, the Subaru WRX STI could be the go-to all-wheel-drive performance sedan for enthusiasts worldwide. Unlike many of the vehicles on this list with a 2.0-liter engine, the WRX STI is powered by a 2.5-liter turbocharged Boxer four-cylinder engine with 305 hp and 290 lb-ft of torque.
---
4. Ford Mustang EcoBoost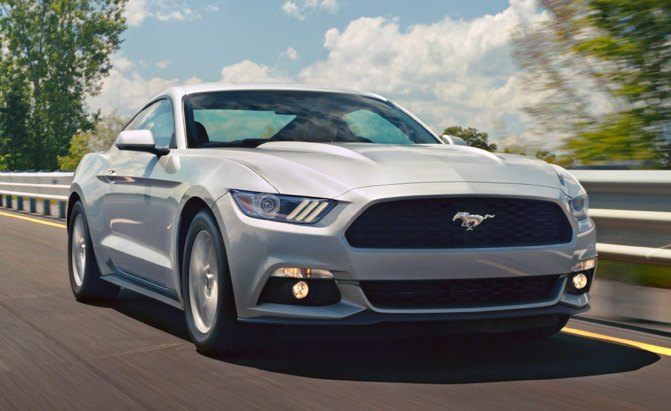 Similar to the Chevrolet Camaro, some Mustang enthusiasts are rolling their eyes at the idea of a four-cylinder engine sitting under the hood of a modern 'Stang. But this 2.3-liter EcoBoost four-cylinder engine packs a meaner punch with 310 hp and 320 lb-ft of torque.
---
3. Volvo XC90 T6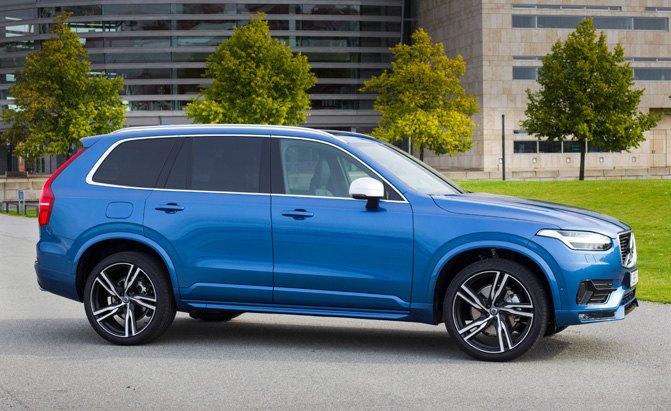 2. Ford Focus RS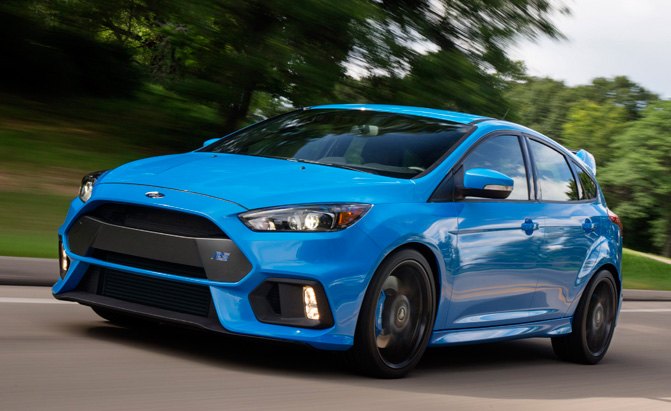 One of the most talked about cars last year, the Ford Focus RS is now heading to dealerships sporting a 2.3-liter EcoBoost four-cylinder engine with 350 hp and 350 lb-ft of torque. It also has plenty of other interesting technology, including an advanced torque vectoring all-wheel drive system.
ALSO SEE: 10 Surprising Cars the Ford Focus RS is Faster Than
---
1. Mercedes-Benz CLA45 AMG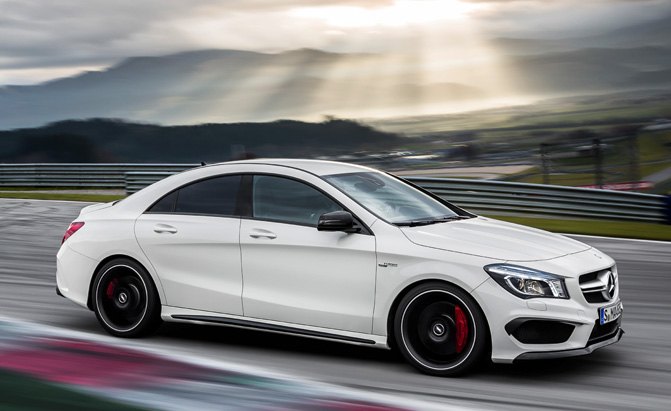 Mercedes-Benz recently increased the performance of its CLA45 AMG offering in order to stay ahead of the competition. The German automaker likes to boast that it has the world's most powerful four-cylinder engine in the world, with the 2.0-liter mill cranking out 375 hp and 350 lb-ft of torque. The competition is getting fierce though, especially with Volkswagen wanting to bring out a 400-hp four-cylinder monster. We'll have to see what Mercedes does to answer the call, but for now it reigns supreme.

Jason Siu
Jason Siu began his career in automotive journalism in 2003 with Modified Magazine, a property previously held by VerticalScope. As the West Coast Editor, he played a pivotal role while also extending his expertise to Modified Luxury & Exotics and Modified Mustangs. Beyond his editorial work, Jason authored two notable Cartech books. His tenure at AutoGuide.com saw him immersed in the daily news cycle, yet his passion for hands-on evaluation led him to focus on testing and product reviews, offering well-rounded recommendations to AutoGuide readers. Currently, as the Content Director for VerticalScope, Jason spearheads the content strategy for an array of online publications, a role that has him at the helm of ensuring quality and consistency across the board.
More by Jason Siu
Published February 22nd, 2016 10:02 AM
Popular Articles
Latest Comparisons
Car Buying Tools