4 Views
Great Automatic Transmissions Worth Buying Over the Manuals
May 31st, 2016 1:22 PM
Share
We're committed to finding, researching, and recommending the best products. We earn commissions from purchases you make using links in our articles. Learn more here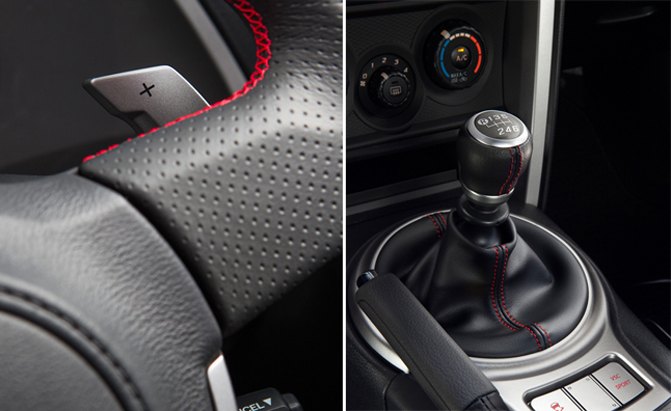 Not all cars are created equal, especially when it comes to their transmissions.
While fewer cars are being offered with manual transmissions, many enthusiasts swear by rowing their own gears because it's more fun and more engaging. It doesn't matter that automatic transmissions can be faster, more convenient and more efficient; enthusiasts want their manuals, and we can't blame them.
Even though upgrading to an automatic can cost about $1,000, there are some real upsides to automatic transmissions, and sometimes, they're even better than their manual counterparts.
Here are a few cars that we'd definitely recommend getting the automatic over the manual.
Automatics that Are Better for Comfort:
Some manuals are not exactly fun to use and can really suck away all the fun and enjoyment of a car. Here are a pair of cars that are better with an automatic because their manuals are so awful.
---
Fiat 500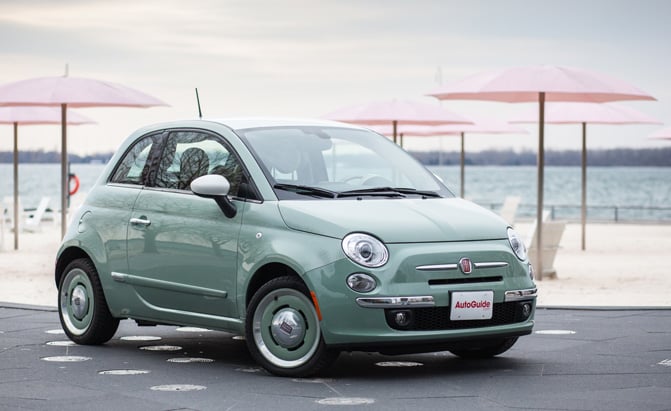 The Fiat 500 has one of the goofiest, uncomfortable and most vague stick shifts we've ever driven and it nearly ruins the experience. There's really no good reason to get the manual Fiat 500, so to have a better experience in the 500, opt for the automatic. It's not a fancy dual clutch or even a CVT, just a regular torque-converter automatic that gets the job done without any drama. The six-speed automatic is a $1,350 upgrade over the five-speed manual on base 500 models.
---
Nissan Sentra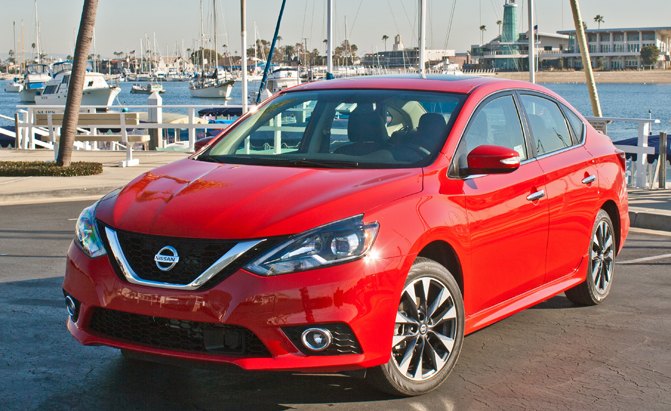 A Sentra with a manual will bring back memories of the first econobox stick shift car you've even driven. And that's not a good thing. Sloppy throws and an unengaging clutch that is basically numb make this car downright a chore to drive when equipped with a manual. Even an experienced manual driver will find themselves stalling this car, especially while reversing, because the clutch is so numb.
ALSO SEE: 2016 Nissan Sentra Review
The alternative is a really good CVT that earns 2 more miles per gallon combined. Opting to get the CVT over the manual comes at a slight price increase of $850, but it's worth it, especially since the CVT was remapped this year to offer a sportier and more natural driving experience. Despite what you may have heard, this CVT is a great transmission and is way better than the manual.
---
Automatics with Better Fuel Economy
The most tangible benefit to getting an automatic transmission is better fuel economy. Automatics these days are much more fuel efficient than their manual counterparts. Here are some standouts:
---
Honda Accord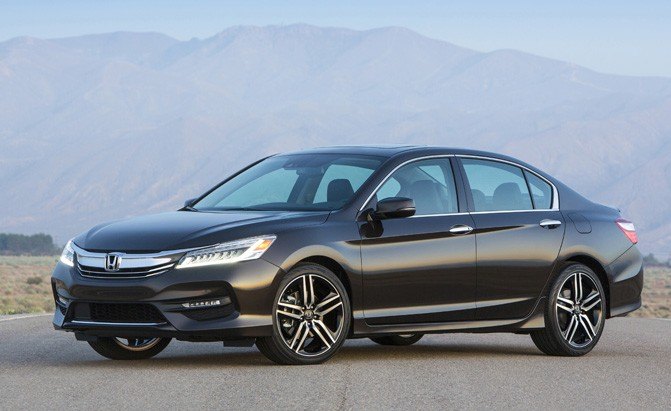 Manual Accord models are rare and are often applauded for their excellent shifter and clutch. However, that transmission comes with a dip in fuel economy. While four-cylinder six-speed manual models are rated to earn 27 mpg combined, automatics are expected to earn 31 mpg, thanks to the gearless nature of a CVT. That could save you up to $200 in fuel alone per year! Across the range, opting for the automatic Accord instead of the manual will cost you just $800.
---
Subaru BRZ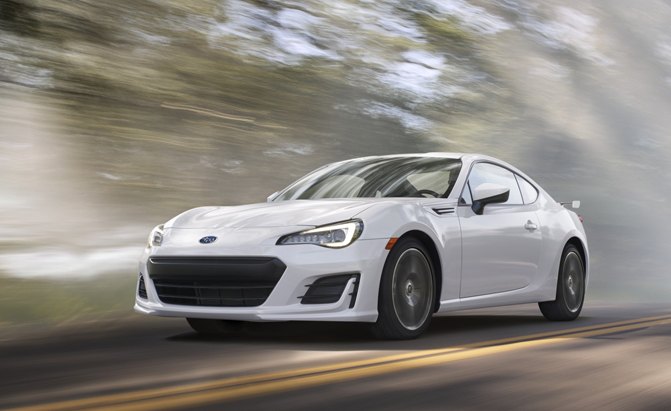 Snagging a Subaru BRZ with a manual transmission is a no-brainer. This no-frills sports car experience is only complete with a six-speed transmission for you to play with. However, if you're more interested in looking good and having fun without the tedious cog-swapping, it's important to know that an automatic BRZ is actually much more fuel efficient than the manual model. Rated to get 28 mpg combined rather than the manual model's 25 mpg, opting to get an automatic sports car could save you about $150 in fuel a year. The six-speed auto is only available on BRZ Limited models, and comes with a $1,100 price premium.
---
Subaru Impreza Wagon AWD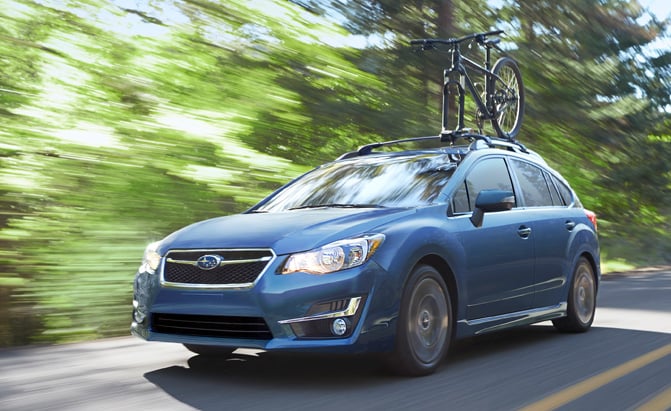 Subaru makes a fantastic, fuel-efficient CVT that pairs well with the practical Impreza Wagon. This all-wheel-drive car isn't very exciting to drive with its five-speed manual, and seems like a whole bloodline removed from the WRX and STI models because the manual is not nearly as precise or fun. If you opt for the automatic version of this car, which earns 31 mpg combined instead of 28 mpg, you might save about $150 per year in gas. This upgrade comes with a $1,000 cost.
---
Automatics with Better Performance
Automatics can lead to faster cars, too. These cars are much quicker thanks to their dual-clutch units, which can swap gears in milliseconds.
---
Porsches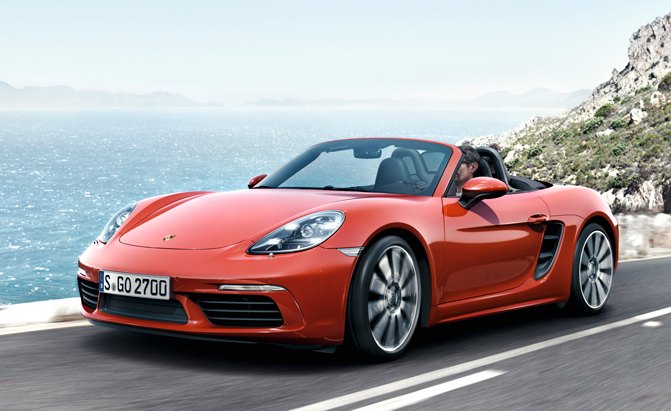 To put it simply, there isn't a better automatic transmission than Porsche's dual-clutch unit. Dubbed the PDK, it fires off impressively fast shifts and helps these cars live up to the sporty reputation that they're known for. A manual Boxster S with the Sport+ package and the PDK can hit 60 mph in 4 seconds! PDK equipped 911s are also about 0.2 of a second faster in straight lines than their manual counterparts.
---
BMW M Cars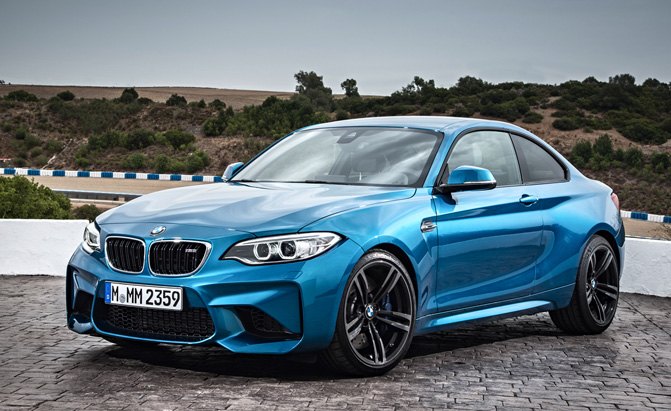 The BMW M2, M3 and M4 are all available with both a six-speed manual transmission or a seven-speed dual clutch unit. In every car, the dual clutch is faster in 0-60 mph sprints by at least 0.2 of a second. That means that dual clutch equipped versions of the M3 and M4 hit 60 mpg in less than 4 seconds, and that's extremely fast!
---
Volkswagen Golf R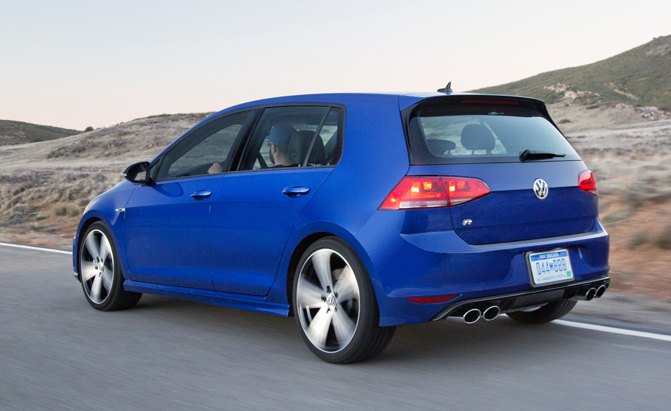 The manual Golf R is great, but the six-speed DSG can get the car to 60 mph 0.7 seconds faster than the manual can, even though the manual is 80 pounds lighter. The shifts are also very quick and the dual-clutch unit displays none of the wonkiness that some other DCTs have become known for. The Golf R is still loads of fun, even with the automatic.

Sami Haj-Assaad
Sami has an unquenchable thirst for car knowledge and has been at AutoGuide for the past six years. He has a degree in journalism and media studies from the University of Guelph-Humber in Toronto and has won multiple journalism awards from the Automotive Journalist Association of Canada. Sami is also on the jury for the World Car Awards.
More by Sami Haj-Assaad
Published May 31st, 2016 1:09 PM
Popular Articles
Latest Comparisons
Car Buying Tools