5 Views
10 of the Most Controversial Car Redesigns in Recent History
August 29th, 2016 12:04 PM
Share
We're committed to finding, researching, and recommending the best products. We earn commissions from purchases you make using links in our articles. Learn more here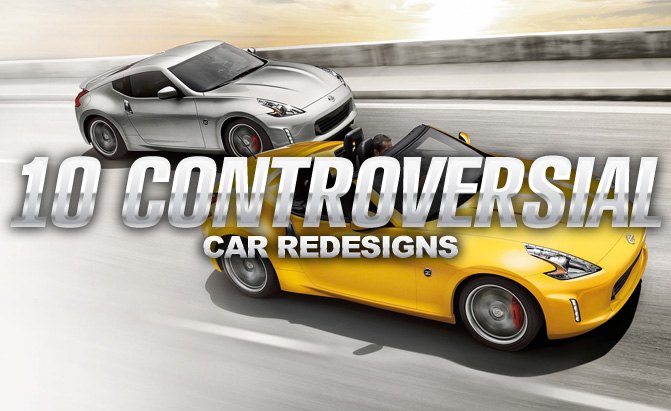 Every few years, automakers redesign popular models to keep their lineups fresh and their cars competitive, but not all redesigns are well received.
Companies often make controversial decisions when it comes to redesigning their popular models. They have to strike a fine balance between not alienating the car's fans but also being innovative. Sometimes the changes are questioned when the car is initially released, but over time, people warm up to the design and sales of the car go up. Other times, redesigns start the slow, painful death of a model, with sales dropping year-over-year until the automaker gives the car the axe.
SEE ALSO: Top 10 Most Dramatic Car Redesigns
Listed below are 10 of the most controversial car redesigns that have happened in recent years. Some of have panned out to be great decisions, while others required years to fix.
Mazda MX-5 Miata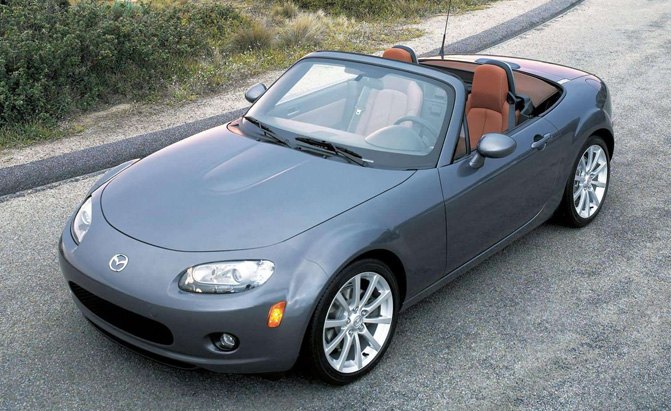 The first- and second-generation Mazda MX-5 Miata models gave new life to the roadster segment. The car became quite popular among automotive enthusiasts, despite not boasting insane performance figures. The Japanese automaker's focus on being lightweight and fun-to-drive made the Miata a hit early on. But then the third-generation model arrived, and Miata enthusiasts worldwide were scratching their head. Instead of a nice, sleek design, the Miata became a bit too bubbly for many to accept. To make matters worse, the Miata NC also got heavier, something that seems sacrilegious now that the fourth-generation Miata has been introduced.
---
Toyota Corolla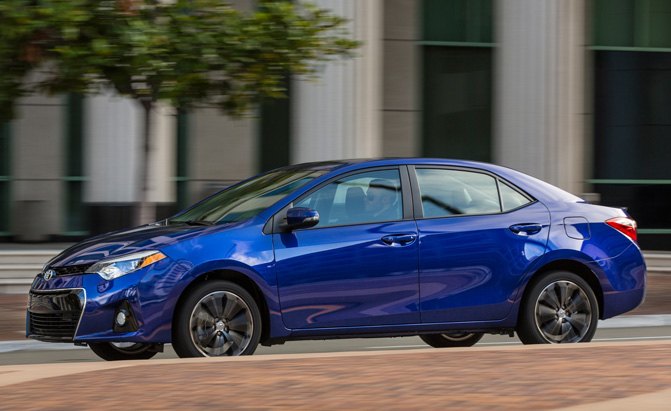 The Toyota Corolla has always been known as a mundane, conservative and affordable sedan. Seemingly out of nowhere, Toyota decided to give it aggressive styling that has been met with mixed results. But the Corolla isn't really the only model in Toyota's lineup that has been getting significant changes to its styling. Even the Camry has become more aggressive in recent years, and it appears the Japanese automaker has no plans of changing back.
---
Subaru WRX STI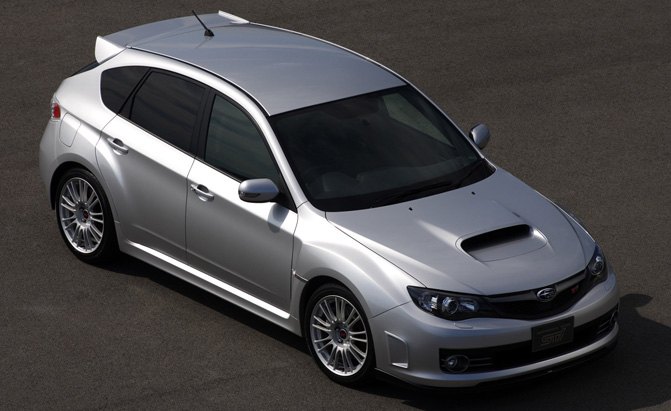 For decades, the Subaru WRX fought bumper-to-bumper against the Mitsubishi Lancer Evolution, offering all-wheel-drive performance with a turbocharged engine. During many of those years, the WRX STI had an unmistakable appearance until the model above debuted. Replacing a bold front end was a more conservative, almost childish, appearance that left many WRX STI owners wondering what happened. Thankfully, the latest WRX STI returns the model back to its roots somewhat, although enthusiasts are still sorely disappointed that the production model didn't more closely resemble the awesome concept or come as a hatchback.
---
Toyota Prius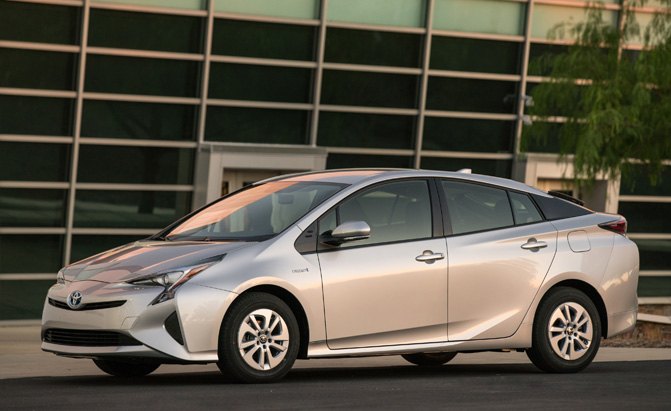 Rumor has it that the new Toyota Prius was delayed because the company's CEO wouldn't sign off on the design, saying it wasn't stylish or aggressive enough. And then the new Prius debuted with a look that was definitely interesting, if not flat out ugly. With all the sharp edges and lines on the front end of the new Prius, you have to appreciate the fact that Toyota is, at the very least, trying to change the image of the model. It also seems like Toyota realized maybe it went a bit overboard with the styling, because the new Prius Prime, which is the plug-in hybrid variant, got a more conservative front end design.
---
Jeep Cherokee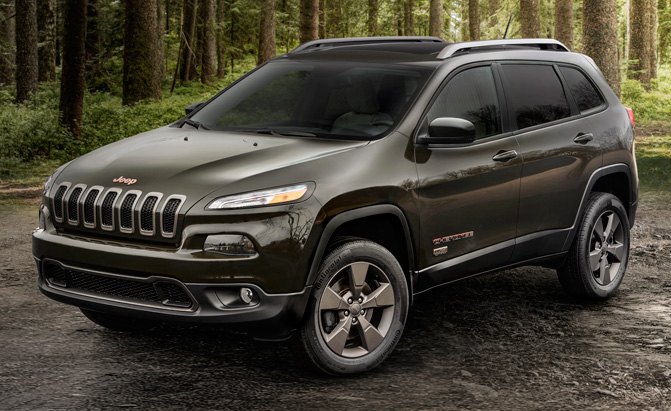 Arguably one of the most controversial models to have debuted this decade, the Jeep Cherokee got rid of its traditional, boxy design for something smoother and more curvy. But really, the front end left people scratching their heads. Ever since the Jeep brand was created, its models have been known for their off-road capabilities, but the Jeep Cherokee looks much more like your typical family SUV. And maybe that was the point, since it's still selling quite well despite die-hard Jeep enthusiasts gagging at the sight of the car and its squinty headlights.
---
BMW M3/M4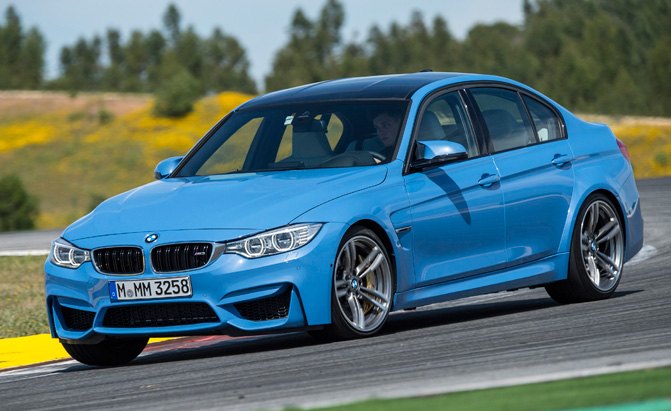 It's not so much the aesthetics that made the latest-generation BMW M3 and M4 models so controversial. It was BMW's decision to drop its naturally aspirated V8 engine in exchange for a turbocharged six-cylinder engine. Ever since the 335i debuted on the E90 and E92 models, it seemed like it was only a matter of time before BMW used turbocharged engines on its M models. Many, however, have embraced the turbo M3 and M4 models, but some are holding onto their E90 and E92 M3s knowing that they're the last of a dying breed of naturally aspirated V8s.
---
Porsche 911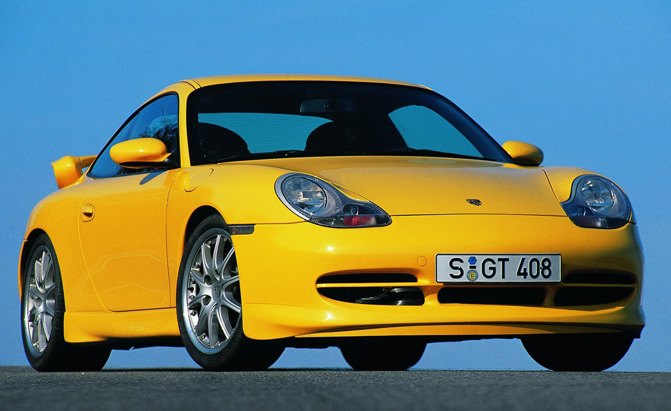 Joke all you want about how the Porsche 911 model hardly ever changes, but the 996 generation model changed a lot. It was then that Porsche introduced the first water-cooled 911, ditching the air-cooled design that had become synonymous with Porsche 911 models up until that point. So, if you're holding onto a Porsche 993, it will likely become a collectible. The 996 also began the tradition of Porsche spawning every 911 variant imaginable, with the 996 resulting in 16 different models including the Turbo S, GT3, GT3 RS and GT2. Nowadays, Porsche's 911 lineup is just a confusing combination of numbers and letters with very subtle changes to its styling.
---
Lexus RX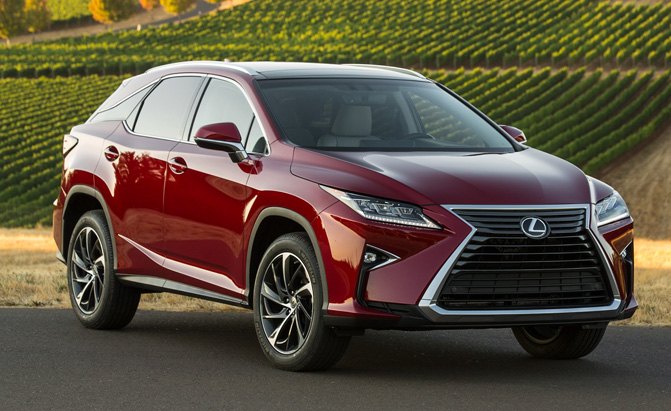 Like Toyota, Lexus has decided to give its lineup more aggressive styling no matter what the model was. Even the family-friendly, popular RX SUV has fallen victim to the automaker's massive front spindle grille design, further accented by sharp lines and angles. To many, the Lexus RX is the epitome of a luxury SUV, but now it looks more like a spacecraft. Only time will tell if Lexus will continue on the same path as Toyota, or if it will do a 180 give some of its models like the ES and RX more conservative designs.
---
BMW 7 Series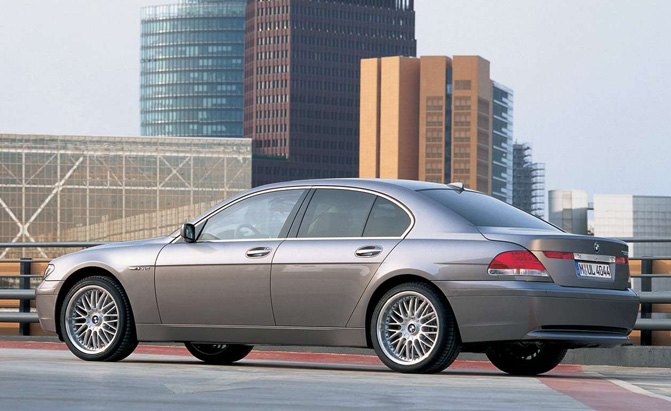 Ah yes, the infamous "Bangle Butt," who can forget? As the former chief designer for BMW, Chris Bangle helped pen numerous cars including the Z3, Z4 and E63 6 Series, but he is most remembered for 7 Series that wasn't met with many kind words when it debuted in 2001. The main criticism came from its rear end, hence the nickname Bangle Butt, due to its bulging decklid that just didn't flow with the rest of the body. But the luxury flagship sedan also had a cult following, with some enthusiasts and owners claiming Bangle was a genius when it came to the design, even going so far as to say it was simply too far ahead of its time.
Unfortunately, the Bangle Butt criticism was enough for the designer to quit the automotive industry altogether and some might see that as a bad thing, considering BMW's recent redesigns have been on the conservative side.
---
Chevrolet Cruze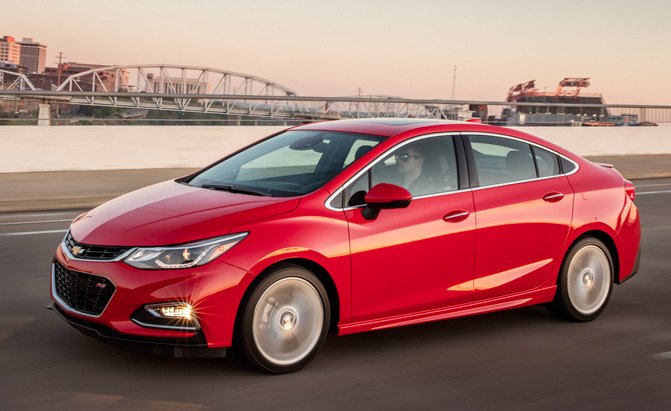 The Chevrolet Cruze competes in a highly competitive segment within the market, and while many of us think of the Cruze as your typical rental car, Chevy didn't want that image to be attached to its sedan. So the latest model got overhauled from bumper to bumper, aiming to be a high-tech sedan with a stylish design. All that would have been fine, if Chevy didn't also introduce the Malibu that carries a similar style, essentially nullifying what would have made either model unique. Then again, it's hard to believe that some shoppers actually prefer the more boring design of the previous Cruze.

Jason Siu
Jason Siu began his career in automotive journalism in 2003 with Modified Magazine, a property previously held by VerticalScope. As the West Coast Editor, he played a pivotal role while also extending his expertise to Modified Luxury & Exotics and Modified Mustangs. Beyond his editorial work, Jason authored two notable Cartech books. His tenure at AutoGuide.com saw him immersed in the daily news cycle, yet his passion for hands-on evaluation led him to focus on testing and product reviews, offering well-rounded recommendations to AutoGuide readers. Currently, as the Content Director for VerticalScope, Jason spearheads the content strategy for an array of online publications, a role that has him at the helm of ensuring quality and consistency across the board.
More by Jason Siu
Published August 29th, 2016 10:05 AM
Popular Articles
Latest Comparisons
Car Buying Tools