7 Views
Top 10 Exotic Cars We Drove in 2017
January 3rd, 2018 10:56 AM
Share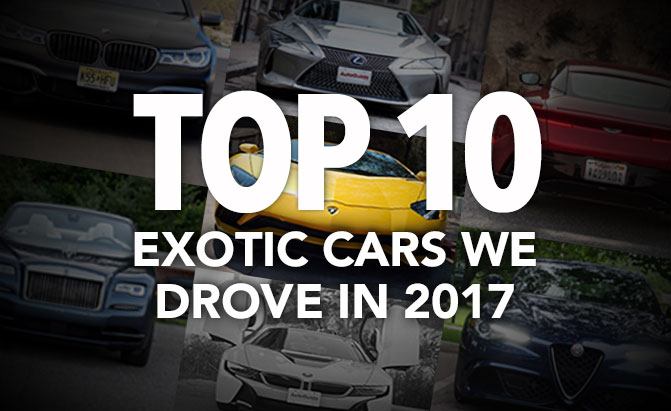 Last year kept the AutoGuide.com staff busier than Santa Claus on Christmas Eve. Both the number of new vehicle launches and the importance of the nameplates introduced left us reeling.
Industry heavyweights like the Honda Accord and Toyota Camry hit the road in 2017, along with boatloads of other fresh products including the Kia Stinger, Ford Expedition, Jeep Wrangler, Lexus LC and many more.
Naturally, some of the vehicles we reviewed were more exciting than others. Obviously, an all-new Camry is huge news, but no one can fool themselves into thinking it's a truly riveting product. Functional, efficient and reliable, yes. Palpitation inducing? Not quite.
Separating the best form the rest, here are 10 of the most exciting high-performance and/or exotic machines we tested this year. What's your favorite model on this list?
---
10. Alfa Romeo Giulia Quadrifoglio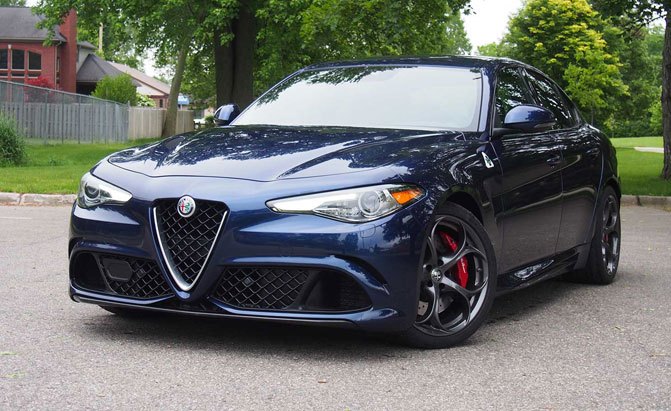 One of the most surprising exotics we had the pleasure of sampling in 2017 is the reasonably attainable Alfa Romeo Giulia Quadrifoglio. With a Ferrari-sourced twin-turbo V6, it's imbued with 505 horsepower, enough to catapult this small sedan to mile-a-minute velocity in less than four seconds!
SEE ALSO: Alfa Romeo Giulia Quadrifoglio Review — VIDEO
---
9. BMW M760i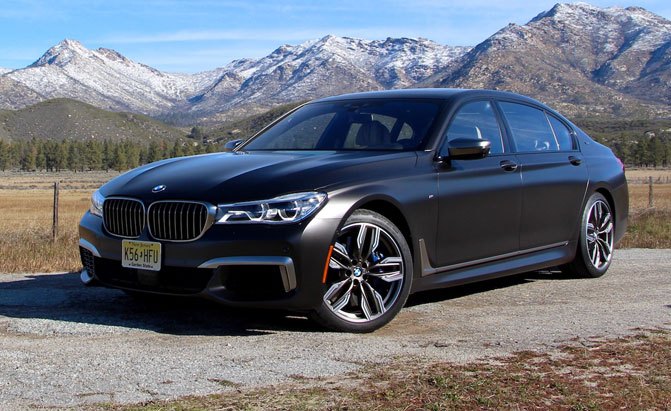 Who wants a V12? Who doesn't is an infinitely better question! A great way to get your dozen-cylinder fix is with the BMW M760i, a performance-tuned flagship sedan packing serious heat. How does 600 horsepower from a twin-turbocharged 6.6-liter engine sound? Throw in an eight-speed gearbox, air suspension and a ton of other amenities, and this is one seriously alluring piece of machinery.
SEE ALSO: BMW M760i Review
---
8. Lexus LC 500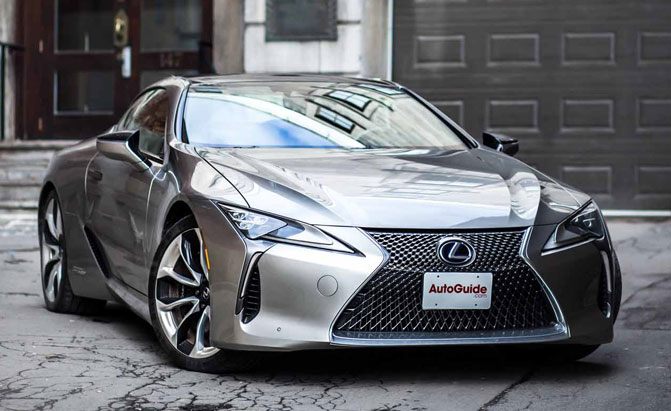 One of the most aggressively styled cars we reviewed in 2017 has got to be the Lexus LC, which features either a naturally aspirated V8 engine or a hybrid drivetrain. It looks like a concept car that was driven off the auto-show turntable and into a dealership. With its massive grille, sculptured body and dramatic flourishes, it grabs more than its share of attention. As AutoGuide.com editrix-in-chief Jodi Lai wrote in her review, "Everywhere we drove it, people were gawking and trying to sneak photos, rolling down their windows to ask us about it…" One glance and it's easy to see why.
SEE ALSO: Lexus LC500h Review
---
7. Mercedes-AMG GT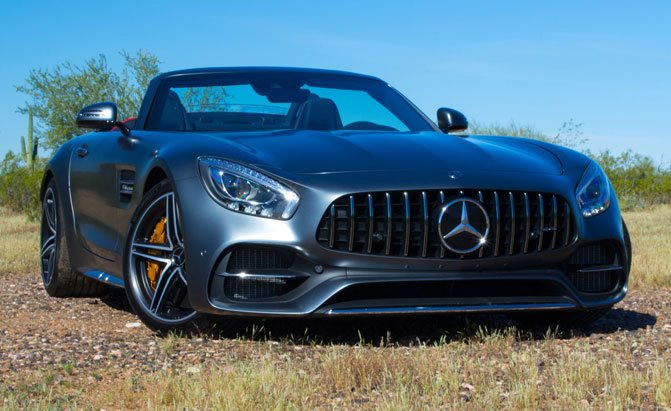 Compared to the Lexus listed above, this high-performance Benz is much more conventionally styled. It's got a long hood, large grille and tiny back end, absolutely classic proportions for a sporting automobile. And those cues only hint at the performance hidden underneath, In "base" form, the Mercedes-AMG GT Roadster features a hand-assembled 4.0-liter twin-turbocharged V8 engine that delivers some 469 horses. With a seven-speed dual-clutch automatic gearbox onboard, this car can hit 60 miles an hour in less than four seconds, quick enough to rip the hair right from your scalp if the top is down.
SEE ALSO: Mercedes-AMG GT Roadster Review
---
6. Rolls-Royce Dawn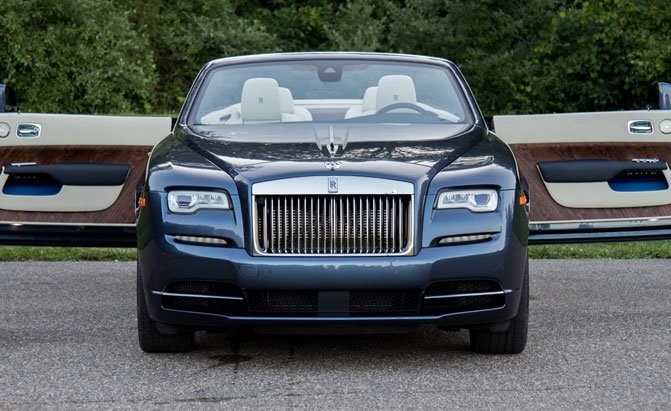 The Rolls-Royce Dawn may not be the most engaging vehicle we reviewed this year, but it was almost certainly one of the most expensive. Making lesser members of the 1 percent feel underprivileged, this ultra-luxury drop-top stickered for more than $400,000! Justifying that price, it featured acres of ultra-premium leather and wood, plus real metal accents. Giving it more oomph than any vehicle clocking in at nearly three tons deserves, is a liquid-smooth, 6.6-liter twin-turbo V12, one rated at 563 horsepower and 575 pound-feet of torque.
SEE ALSO: Rolls-Royce Dawn Review — VIDEO
---
5. Lamborghini Huracan Spyder RWD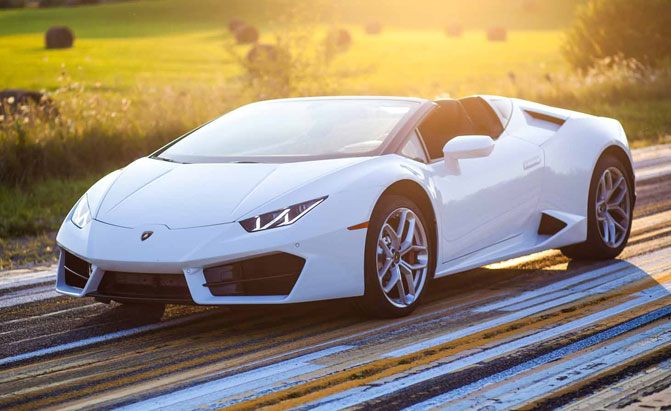 Another super-exciting vehicle we reviewed over the last dozen months was built by Lamborghini, specifically the brand's open-air Huracan Spyder. Its mid-mounted 5.2-liter V10 cranks out 580 horsepower, all of which – in our tester – was sent to the rear tires. This is enough giddy-up to deliver 60 miles an hour on a silver platter in just 3.6 seconds.
SEE ALSO: Lamborghini Huracan Spyder RWD Review
---
4. BMW i8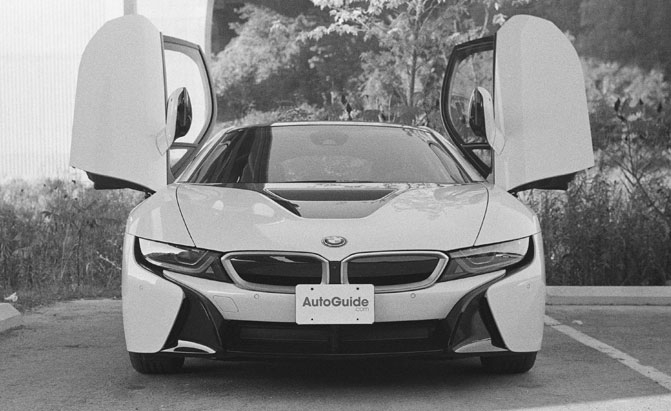 A few months ago, our road-test editor Sami Haj-Assaad reviewed the BMW i8, certainly one of the wildest looking exotics available today. With blue accents, aerodynamic fins and upward-hinged doors, it's practically a roadgoing spaceship. Motivating this Star Wars-inspired vehicle is a 1.5-liter, mid-mounted three-cylinder gasoline engine that's augmented by an electric motor. Total system output measures a rather meager 357 horsepower, though according to Samwell, "Unlike gas-powered sports cars, the i8 responds almost instantly."
SEE ALSO: BMW i8 Review
---
3. Porsche 911 GT3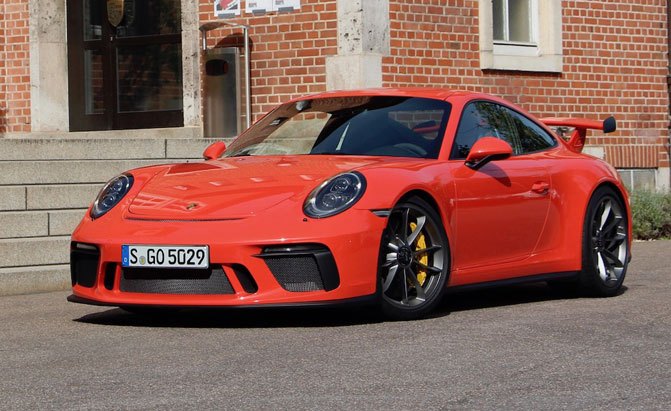 No list of supercars would be complete without at least one Porsche. And of course, Zuffenhausen's most iconic model is the 911, which is exactly what we're highlighting here. Jonathan Yarkony, editorial director of the AutoGuide.com Group was fortunate enough to test the GT3 version of this legendary nameplate Germany over the summer. With 500 horsepower on tap courtesy of a 4.0-liter flat-six, this car approaches automotive nirvana, especially when equipped with the optional six-speed manual transmission. Summing it up nicely, Yarkoney wrote, "…the still vibrant experience of feeling connected to the road and its grip on the tarmac will reach right through to your driver's soul." Lucky bastard!
SEE ALSO: Porsche 911 GT3 Review
---
2. Aston Martin DB11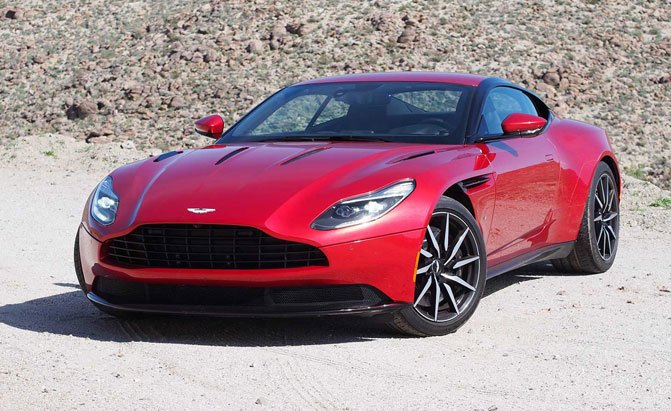 Aston Martin may build the most beautiful cars in the world. There's something so right about the way these British exotics look, though they're so much more than just a pretty face. These are seriously fun cars, especially the all-new DB11 grand tourer, which is offered with either V8 or V12 power. The latter delivers a 600-horsepower, twin-turbocharged kick in the rump along with absolutely glorious exhaust music. That soundtrack alone is practically worth the price of admission.
SEE ALSO: Aston Martin DB11 V12 Review
SEE ALSO: Aston Martin DB11 V8 Review
---
1. Lamborghini Aventador S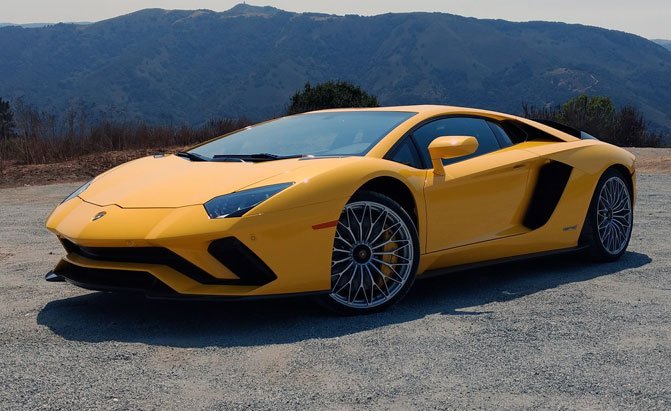 Arguably, the most thrilling machine tested by an AutoGuide.com staffer in 2017 was the Lamborghini Aventador S. This rarified Italian beauty stuns with a 740-horsepower V12, one that can rocket you to mile-a-minute velocity in as little as 2.9 seconds. How's that for awesome? Equally stupefying was the price, which totaled nearly $525,000. But hey, whoever said good things were cheap?
SEE ALSO: Lamborghini Aventador S Review
Check out more Top 10 Lists!
Published January 3rd, 2018 10:56 AM
Popular Articles
Latest Comparisons
Car Buying Tools