1 View
Sign of the Times: Even McLaren is Working on Semi Autonomous Cars
February 6th, 2018 10:50 AM
Share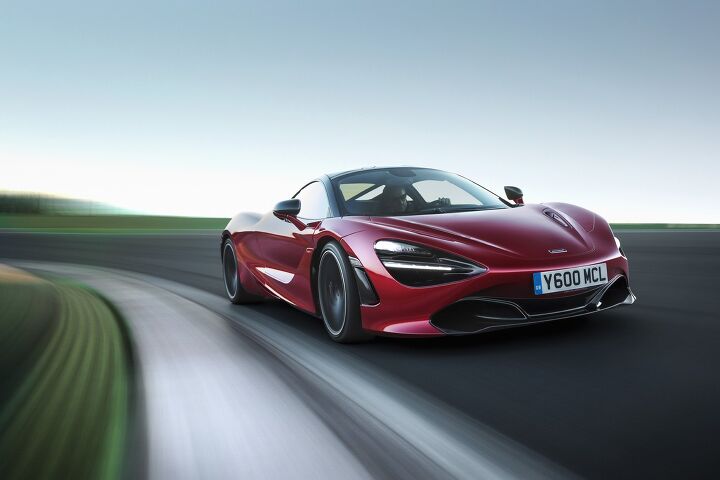 McLaren is open to adding semi-autonomous features to its future road cars.
Speaking to Autocar, the British manufacturer said autonomous features aren't that appealing to its customers, but some will have to be implemented in order to meet government legislation in certain countries. Some safety agencies, such as the Insurance Institute for Highway Safety, reserve their highest safety ratings for vehicles with crash avoidance and other active safety features. Eventually, systems like frontal collision avoidance may be a requirement for road cars, at which point McLaren may have to include such technology on a car like the 720S.
"We will be selective," said McLaren boss Mike Flewitt. "Autonomy in its own right isn't that appealing to our customers, but we need to have capabilities designed in for safety, legislation and emissions."
SEE ALSO: McLaren Special Operations Gives the 570S A Motorsport Makeover

Some semi-autonomous driving systems would make perfect sense on a McLaren road car. Even though supercars are meant to be driven in a spirited manner, many customers still use them as their daily driver. That means an adaptive cruise control system with automatic braking and lane keeping, like Mercedes' Intelligent Drive, could be a desirable feature for McLaren customers.
The British automaker will also expand the use of hybrid powertrains going forward. The automaker is currently working on its next-generation platform, which will be designed from the ground-up to adopt a hybrid powertrain. The first car to arrive on this new platform will be the Sports Series replacement for the 570S. A hybridized Super Series model won't arrive until 2022, when a replacement for the 720S is due. These next-gen McLaren models could also use a downsized turbocharged V6 engine, providing further fuel economy gains.
[Source: Autocar]
Discuss this story on our McLaren Forum.
Published February 6th, 2018 10:50 AM
Popular Articles
Latest Comparisons
Car Buying Tools