777 Views
Why Buying a New Car Sucks Less Than It Used To
November 17th, 2023 2:30 PM
Share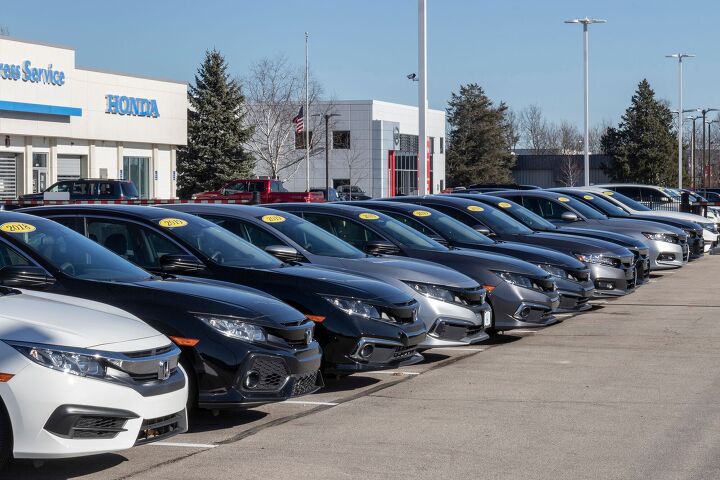 The automotive industry is witnessing a significant upturn in customer satisfaction, thanks to the aftermath of the pandemic fading into history. The latest findings from the J.D. Power 2023 U.S. Sales Satisfaction Index (SSI) Study reveal that a surge in new-vehicle inventory and stable pricing has led to a notable boost in customer satisfaction for 2023. This marks a positive shift from the previous year, with overall customer satisfaction with the vehicle purchase process increasing to 793 on a 1,000-point scale, up from 786 in the previous year.
Notably, the study also highlights that satisfaction among owners of internal combustion engine (ICE) vehicles remains higher than that of electric vehicle (EV) owners across both premium and mass market segments. Among mass market EV owners, satisfaction stands at 790, compared to 848 among mass market ICE vehicle owners. For premium brands, EV owners reported a satisfaction score of 831, while premium ICE vehicle owners had a score of 866. Interestingly, 34% of EV buyers expressed concerns that dealerships are not doing enough to make them feel comfortable with EV maintenance requirements, and 11% stated they were not comfortable with the EV charging process and options.
Chris Sutton, Vice President of Automotive Retail at J.D. Power, stated, "The improved vehicle inventory levels and the stabilization of prices are driving factors behind this positive shift in sales satisfaction. Vehicle buyers are more content with the expanded inventory choices they now encounter at dealerships across the country, as compared to the past three years. The increased inventory also means that fewer buyers are paying more than the manufacturer's suggested retail price (MSRP) for their new vehicles."
Key Findings of the 2023 Study:
Reduced Percentage of Buyers Paying Above MSRP: The improved inventory situation has made it more challenging for dealers to charge prices exceeding the MSRP. While this trend might affect immediate dealer profitability, it contributes to overall sales satisfaction. The study shows that 15% of mass market buyers paid above MSRP, down from 25% in 2022. Among premium vehicle buyers, 10% paid more than MSRP in 2023, compared to 19% in the previous year. These customers also exhibit lower service loyalty and dealer advocacy.
Price Satisfaction Improves but Remains Below Pre-Pandemic Levels: Despite increasing inventory levels leading to more moderate vehicle prices, customer satisfaction still falls below pre-pandemic levels. In 2023, mass market vehicle buyers rated the fairness of the price paid at 8.04 on a 10-point scale, down from 8.14 in 2020. Premium vehicle buyers provided a rating of 8.18 for fairness of the price paid, a decrease from 8.42 in 2020.
Notable Gaps in Salesperson Expertise: Salesperson expertise plays a vital role, resulting in lower satisfaction among EV buyers compared to those purchasing ICE vehicles. Among mass market brands, EV buyer perception regarding the expertise of the retailer staff resulted in a rating of 7.81, whereas the perception of ICE staff expertise scored 8.75. Premium brands follow a similar pattern, with premium EV buyers rating dealer staff expertise at 8.59, compared to 8.95 for ICE retailer staff expertise.
Desire for More Information: Over 30% of EV buyers expressed their desire for additional information on their vehicle's maintenance schedule, while 7% sought additional assistance in setting up their home charging. Notably, 11% of EV buyers expressed a desire for further clarification on how to charge their vehicles at home or elsewhere. Chris Sutton emphasized, "Buyers of ICE vehicles don't need to be taught how to put fuel in the gas tank. Still, salespeople need to show EV buyers how to charge their vehicles at home and explain what's involved in using a public charging station."
Study Rankings:
Among premium brands, Porsche secured the highest sales satisfaction score of 840, followed by Infiniti at 832 and Alfa Romeo at 824.
In the mass market segment, Buick retained its top position in sales satisfaction for the second consecutive year with a score of 824. GMC came in second with a score of 821, while Chevrolet and Mitsubishi tied for third place with scores of 812.
Segment Awards:
Premium Car: Porsche
Premium SUV: Porsche
Mass Market Car: Chevrolet
Mass Market SUV/Minivan: GMC
Mass Market Truck: GMC
The J.D. Power 2023 U.S. Sales Satisfaction Index (SSI) Study, now in its 38th year, measures satisfaction with the sales experience among new-vehicle buyers and rejecters—those who shop at a dealership but ultimately purchase elsewhere. Buyer satisfaction is determined by six factors, including the delivery process, dealer personnel, working out the deal, paperwork completion, dealership facility, and dealership website. Rejecter satisfaction is based on factors such as salesperson interaction, price, facility, variety of inventory, and negotiation.
The study, which collected responses from 37,234 buyers who purchased or leased new vehicles between March and May 2023, provides a comprehensive analysis of the new-vehicle purchase experience, measuring customer satisfaction with the selling dealer as well as with brands and dealerships that were considered but ultimately rejected in favor of the selling dealership. Data collection for the study took place from July through September 2023.
Become an AutoGuide insider. Get the latest from the automotive world first by subscribing to our newsletter here.
This article was co-written using AI and was then heavily edited and optimized by our editorial team.
Published November 17th, 2023 2:30 PM
Popular Articles
Latest Comparisons
Car Buying Tools