971 Views
Report: Manual Transmissions Have Grown In Popularity
September 25th, 2023 2:56 PM
Share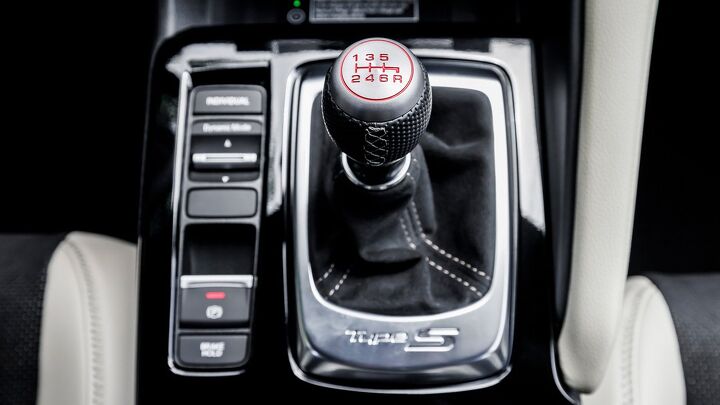 The stick shift is dead. Long live the stick shift?
The stick shift has been declining for years now. Once a ubiquitous sight in cars of all shapes and sizes, now relegated to just a handful of declining models that are either super cheap or enthusiast specials. However, a recent report from WardsAuto shows that the take rate for manual transmission-equipped cars is up, and continues to rise. Not just for new vehicles, but used cars, too.
In the US, stick shifts only accounted for 0.9% of all delivered new vehicles in 2021. Yet, the number rose to 1.2% in 2022, and is now up to a record 1.7% for 2023. The used car side has seen similar jumps; dealership chain Carmax has reported a new high of 2.9% of its used cars sold, as equipped with a manual transmission. True, these numbers sound downright infinitesimal compared to the rest of the car market, but look at it this way: manual transmission cars have doubled their market share in about two years.
Why? Well, WardsAuto says that young people are responsible for the uptake. Maybe it's nostalgia or the desire for a sporty car, but young people are finding their way into stick shifts.
With that said, it seems especially poorly timed for some automakers to drop their standard shift models, like the VW GTI. Automakers like Hyundai, Honda, Toyota, and Acura have committed to offering stick shifts in their popular sporty models. Given the fact that dealers are typically able to sell their stick sporty cars quickly, there may be an underserved market thirsty for more options.
Become an AutoGuide insider. Get the latest from the automotive world first by subscribing to our newsletter here.
Published September 25th, 2023 2:56 PM
Popular Articles
Latest Comparisons
Car Buying Tools