2K Views
Get Hot Deals On Cool Car Technology From TOPDON
November 20th, 2023 3:52 PM
Share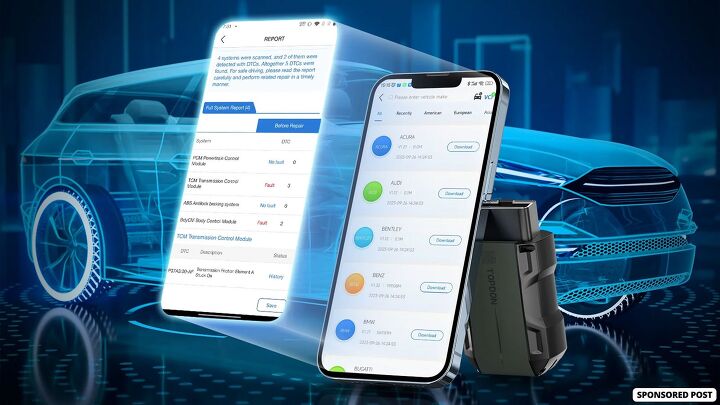 You don't have to be a full-blown "car guy" to appreciate and use tools designed to make it easier to maintain your vehicle. There are companies out there bringing technological advancements to the market that make things easier for you. TOPDON, an automotive technology company, is building quite a reputation for innovative solutions for vehicle diagnostics and maintenance. Established in 2017 with a strong focus on leading technology that is user-friendly, the company specializes in developing high-quality diagnostic tools, scanners, and other automotive equipment.
TopScan OBD2 Scanner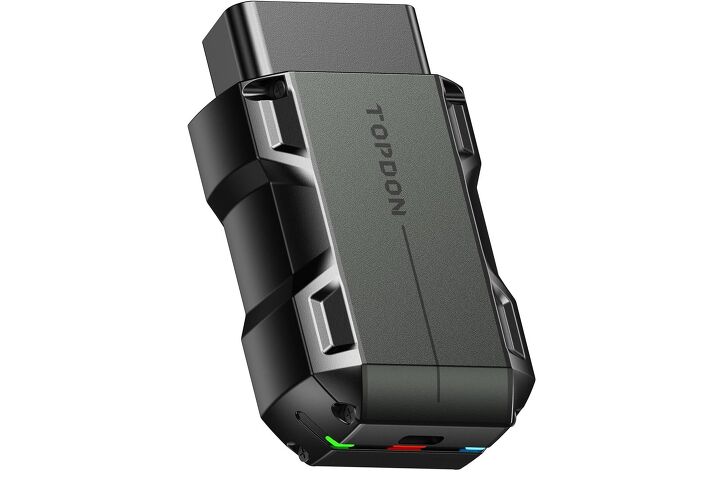 One tool everyone should have is the TOPDON TopScan OBD2 Scanner. This is a cool diagnostic tool that you plug into your vehicle's information port to tell you what is going on with your vehicle. It connects via Bluetooth to your Apple or Android phone, which comes in handy for figuring out what the codes mean. TopScan Does quite a bit for such a small package. It supports OBD2 full-system diagnostic functions, including read/clear codes, ECU information, AUTO VIN, real-time data viewing, and active tests. The TopScan gives you more than eight reset functions, including Oil Reset, Throttle Adaptation, EPB Reset, Steering Angle Reset, DPF Regeneration, ABS Bleeding, BMS Reset, and Airbag Reset. This can save you a costly trip to a repair shop, too.
Through the Bluetooth connection, you use TOPDON's app, which does far more than a standard code reader. The app gives you access to TSB factory technical bulletins, with an easy search function to get you to the information you need faster. The app also accesses the OBD common fault code repair guide to give you an idea of what you're in for in terms of repairs. It also uses a DLC diagnostic seat location and contains a fault code database, telling you the reasons and solutions for any dash symbols. What's better is that you can score one on Black Friday on Amazon for just $59.48, a savings of over 25%.
2000A Peak Battery Jump Starter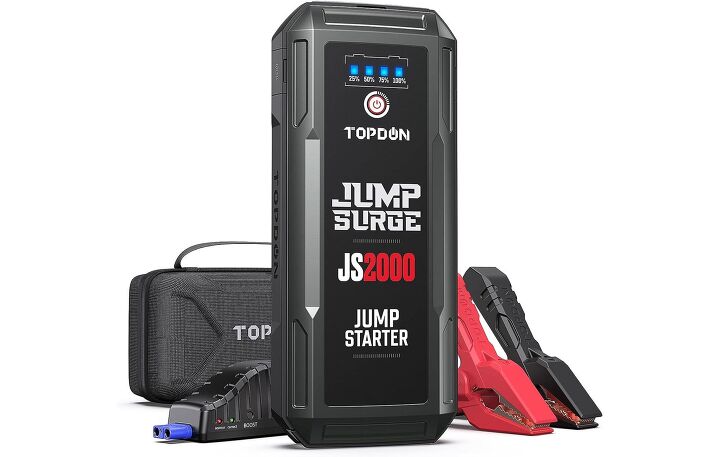 Another tool everyone should have in their vehicle is the TOPDON 2000A Peak Battery Jump Starter. A jump starter has become a necessity these days and this one is pretty great. It pumps out 2000 peak amps to jump-start 12V batteries for vehicles with up to 8.0L gasoline and 6.0L diesel engines in just three seconds. This gives you a safer way to quickly jumpstart cars, trucks, motorcycles, lawnmowers, ATVs, SUVs, snowmobiles, and boats. It will do so up to 40 times on a single charge and is not affected by extreme heat or cold weather.
The TOPDON 2000A Peak Battery Jump Starter comes with a protective crush-resistant, anti-shock carrying case made of hard EVA plastic with a zippered closure for easy access. It also includes heavy-duty clamps, a USB-C cable, the user's manual, and 24/7 customer care service. The jump starter also has a built-in LED flashlight, and USB ports to serve as a portable battery pack for charging your phone or other devices. The Black Friday deal on Amazon makes this too good to pass up. It is a whopping 50% off at just $69.95!
Both of these products make excellent gifts, and at the Amazon Black Friday sale price, you should grab one for yourself, too.
NOTE: This is sponsored content produced in partnership with TOPDON
Published November 20th, 2023 3:52 PM
Popular Articles
Latest Comparisons
Car Buying Tools