33 Views
Why Should I Use a Car Wash Mitt?
September 18th, 2023 1:57 PM
Share
By improperly washing your car with the wrong (read: hard) materials, you're creating little scratches and swirls in your paint. While a good wash mitt certainly won't correct this, it will help to prevent it. A solid mitt will wick dirt off your car without spreading it over your fragile paint, and it'll do so without ending up on the dirty ground. We've all used a microfiber towel to wash a car before, and it sucks when that towel ends up on the dirty, wet ground. The glove shape helps prevent that, and makes it easy to keep track of which side you've just used to wipe at your dirty paint.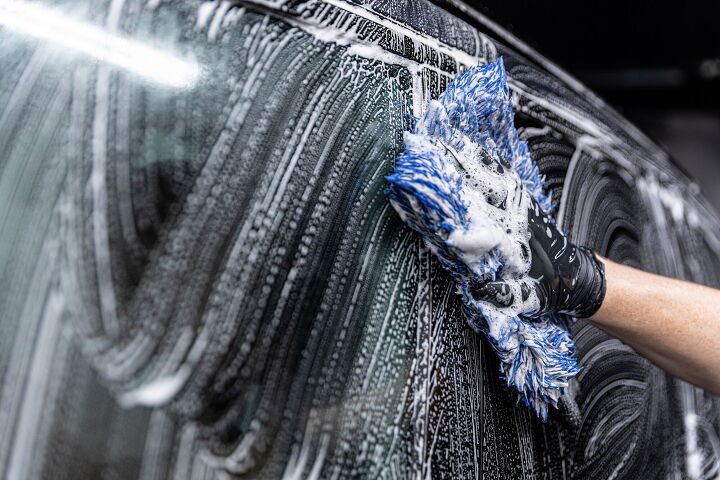 So, we've established that you do in fact want to use a mitt, at least generally speaking. There will always be contrarians, but we hold the idea to be a solid one for the reasons above. That said, the how is a little more involved. Ideally, you're using the mitt as part of the "two bucket" method, whereby a clean bucket of soapy water and a dirty bucket are used to clean your mitt, and therefore the car. At the end of it all, make sure to properly clean the mitt itself, as they do take a little more care than your average microfiber towel.
With this out of the way, shoppers will usually find there are two types of mitt to choose from at your local auto parts store. These are either microfiber or sheepskin/lambswool. The latter is certainly less common. Fluffy sheepskin is great at catching dirt without damaging the paint. It's also a very soft, fine fiber, so you'll have to worry less about the mitt itself damaging your paint. However, there are some downsides. First, a sheepskin mitt can be on the pricey side, and they're also quite hard to clean. They also tend to degrade quicker. While they do pick up loads of dirt, they can also trap loads of it. So, these are best for cars that are kept immaculately clean, and for someone who really has the time to care for the tool as well.
If that sounds like you, we're big fans of the Adam's Lambskin Wash Mitt. These, like other Adam's mitts, have a nice tighter cuff to keep them on your wrist. This mitt also features somewhat shorter hair on it, which should help keep things relatively tidy. It measures around 9.75" X 8" at the widest, and guarantees plenty of absorbing power for its size. On the whole, it's not too pricey.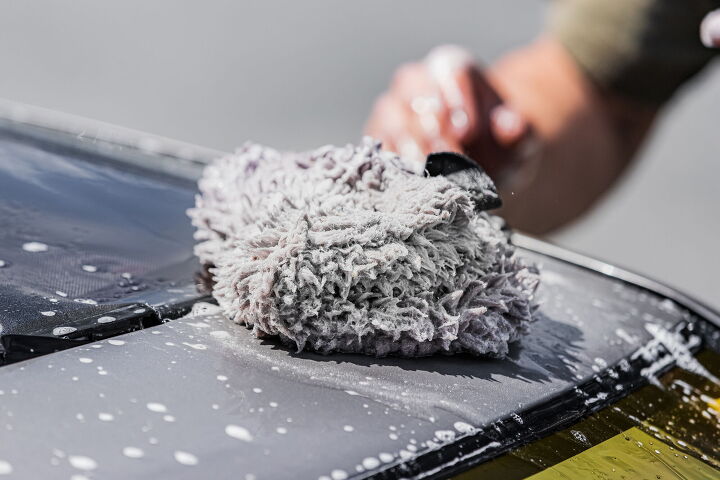 Microfiber mitts are another story. Unlike the lambskin, microfiber anything is not a naturally-occurring material. Instead, soft, plush microfiber is made from synthetic materials- usually a blend of polyesters, and some brands also use a polyester-nylon blend, like your shirt. Due to that, these mitts are popular for both their softness and their durability. It's just as soft and gentle on the paint as lambskin, but is much easier to clean.
You've also got loads more options. For example, Adam's Polishes offers both a Microfiber Wash Mitt for the body, and a Wheel Wash Mitt for your chrome spinners. They're both priced well, and combined cost as much as the lambskin one. Adam's claims that both are machine washable, but follow extra steps, like only washing with other microfiber items, to maintain their usability. Supposing you're looking for a solid mitt from an alternative brand, we've got loads of experience with Chemical Guy's Chenille Microfiber Wash Mitt. This one has thicker microfiber strands, which does have the added benefit of making it a little easier to clean and dry. Regardless, any of these options are strong, though we'd recommend going for the microfiber unless you really know what you're doing. These mitts are simply more durable, allowing you to get in more washes in a much safer manner.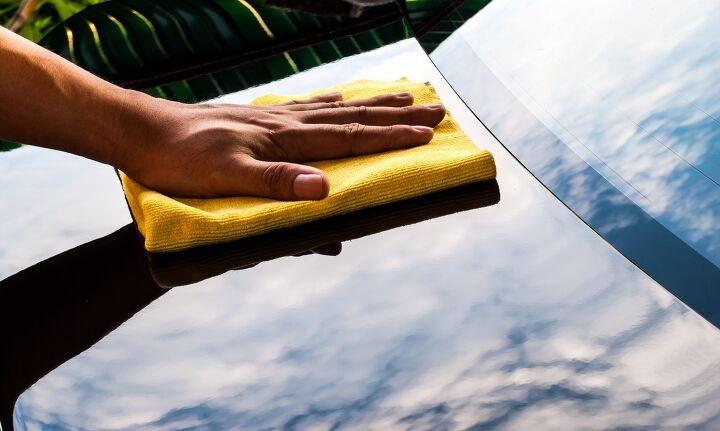 Published September 18th, 2023 1:57 PM
Popular Articles
Latest Comparisons
Car Buying Tools