37 Views
Yokohama Tire Seasonal Rebate Returns
May 5th, 2023 5:10 PM
Share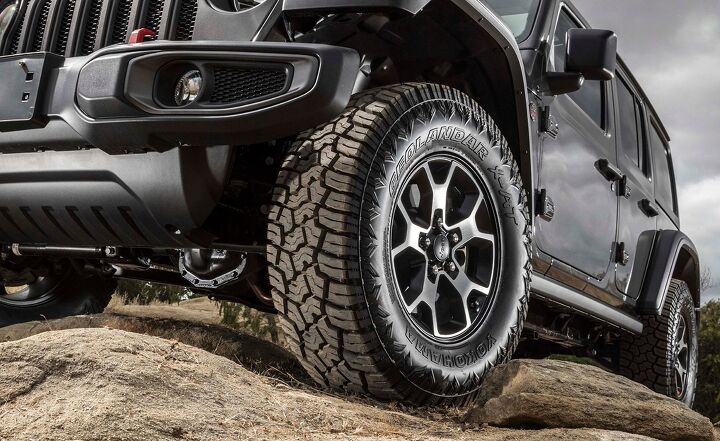 It's that tine of year again, time for the Yokohama Tire spring seasonal annual rebate promotion. Staring on April 1 through April 30, consumers looking for a new set of tires can get up to $125 back from a Yokohama prepaid Mastercard when buying four or five select Yokohama tires.
"Springtime has finally arrived and consumers are looking to take some road trips," said Alan Holtschneider, Yokohama's director of marketing. "The timing is ideal because the spring promotion features a great selection of our most popular ADVAN®, GEOLANDAR® and AVID® products. For consumers who are in the market for new tires, this is a great opportunity to get some of the best, and earn a prepaid gift card."
To help you out, Yokohama sent us a full line of the tires that are eligible for the rebate. Read below to see how much you can get back and on which tires.
$125 Yokohama Mastercard® Prepaid card (with 5 tire purchase):
GEOLANDAR A/T XD™
GEOLANDAR X-AT®
GEOLANDAR M/T® G003
GEOLANDAR X-MT®
$100 Yokohama Mastercard® Prepaid card (with 4 tire purchase):
ADVAN Apex®
GEOLANDAR X-AT®
GEOLANDAR X-CV®
GEOLANDAR A/T XD™
GEOLANDAR M/T® G003
GEOLANDAR X-MT®
$70 Yokohama Mastercard® Prepaid card (with 4 tire purchase):
ADVAN Sport® A/S+
AVID Ascend GT®
AVID Ascend LX™
GEOLANDAR CV® G058
GEOLANDAR® H/T G056
GEOLANDAR® A/T G015
Published March 31st, 2023 10:29 AM
Popular Articles
Latest Comparisons
Car Buying Tools