16 Views
Rapper Birdman Allegedly Defaults On Payment For Maybach Exelero
August 19th, 2011 4:56 PM
Share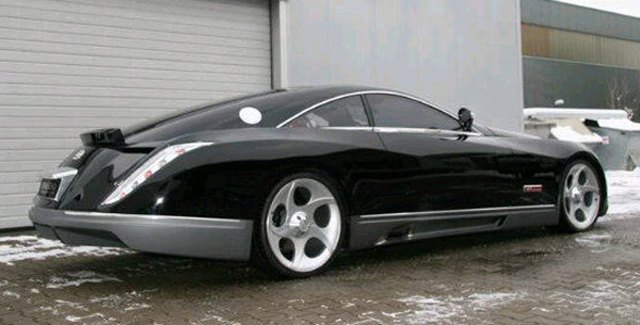 Despite being the only example in the world, the Maybach Exelero has been around the block a few times. First concieved as a concept car for Fulda Tires (who wanted to use the vehicle for tire testing), the Exelero then appeared in a Jay-Z video.
Since then, it has fallen into the hands of a private owner and stayed out of the hip-hop limelight, until earlier in the year when hip-hop mogul Birdman (aka Bryan Williams), responsible for launching the careers of music stars like Lil' Wayne and Drake, claimed to have purchased the car.
According to a report by MotorAuthority, Birdman has yet to pay for the car, leaving its current owner high and dry. Birdman currently owns a rare Maybach Landaulet and a Bugatti Veyron, so the Exelero's asking price of $8 million, while steep, isn't too far removed from Birdman's snack bracket.
Nevertheless, not paying up is still considered bad form, and we won't really know until we see Birdman bragging about his newest acquisition online or in one of his videos.
[Source: Motor Authority]
Published August 19th, 2011 4:56 PM
Popular Articles
Latest Comparisons
Car Buying Tools