1 View
2012 Chrysler 300, Dodge Charger Get 8-Speed Transmission, 31-MPG
September 5th, 2011 1:50 PM
Share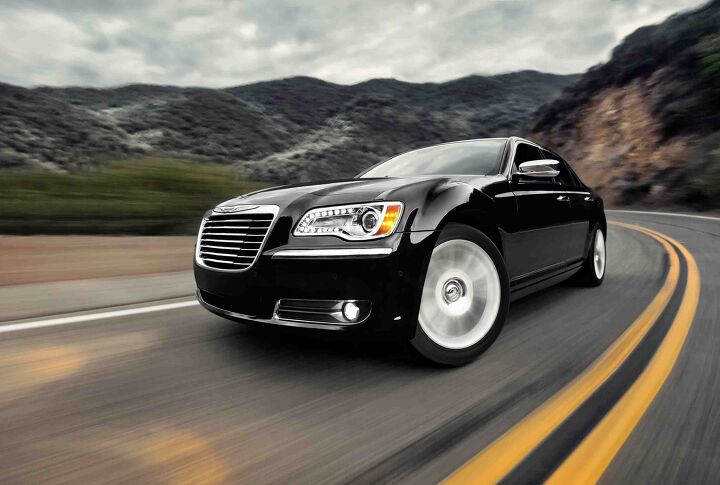 And it's largely down to a new eight-speed automatic transmission. The ZF unit, the 845RE, is the first of its kind installed in a domestically produced automobile and will come teamed with the 3.6-liter Pentastar V6 found in both the entry-level 2012 Chrysler 300 and Dodge Charger sedans.
This addresses a major criticism of the cars, namely that, until now, they sported a five-speed automatic when much of the competition had already shifted to six-speed units.
According to Chrysler's own test results the new V6/eight-speed automatic combo, combined with a 2.65:1 final drive ratio; enables these large sedans to achieve 31 miles per gallon highway in terms of fuel economy, versus 27 mpg on the outgoing models. In the city, both the 2012 300 and Charger reportedly get 19 miles per gallon (a five percent increase over the outgoing models).
All-wheel drive versions for 2012 boast a shorter final drive (3.07:1) though for these, Chrysler has yet to release any official fuel mileage ratings (though expect them to be slightly less when it does).
The 845RE reportedly requires no modifications to be installed in the LX chassis and despite the extra gears and complexity, is only some 6.6 lbs (3 kg) heavier than the five-speed unit it replaces, plus it's a fill for life unit, not requiring fluid changes under normal driving conditions.
With Ford now having pulled out of the large, traditional RWD sedan market and GM not having really bothered with it since 1996, it's nice to see that at least one Detroit automaker continues to invest in large rear-drive sedans. Long live the true American Road Car!
GALLERY: 2012 Chrysler 300
Published September 5th, 2011 1:50 PM
Popular Articles
Latest Comparisons
Car Buying Tools