3 Views
Top 10 Most Expensive Cars of 2012
March 27th, 2012 2:14 PM
Share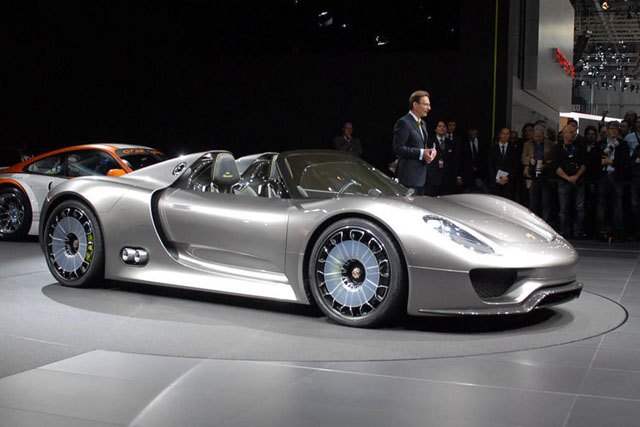 The list of the Top 10 most expensive new cars is even more shocking that you might expect. Released by Forbes, you can forget the Ferrari 458 or the $300,000 Lamborghini Aventador because even at the low end of the scale these models start at right around the one million mark.
In 10th place, at $845,000 is Porsche's upcoming flagship, the 918 Spyder. When it does arrive later this year, it will come powered by a high-revving V8 engine making more than 500 hp, mated to a plug-in hybrid system that adds over 218 hp. Porsche claims a 0-60 mph time of 3.1 seconds, with an incredible 78 mpg rating.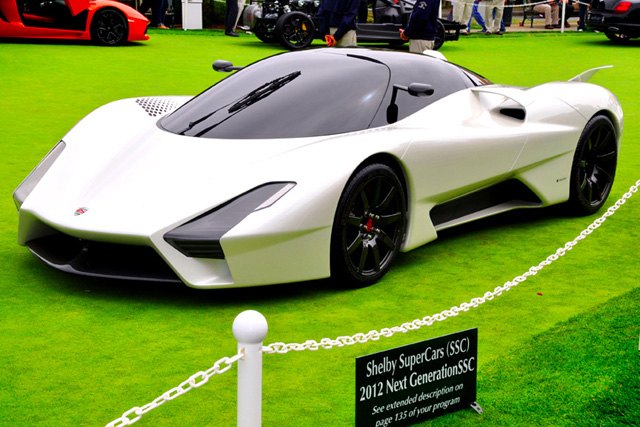 The successor to the Ultimate Aero, once the world's fastest production car, the SSC Tuatara is priced for speed at $970,000. This new model, which is expected to go on sale in 2012, is powered by a 7.0-liter twin-turbo V8 making as much as 1,350-hp. Weighing just 2,654 lbs, SSC claims it can hit 60 mph in 2.8 seconds and reach a top speed of 275 mph. That would put it just ahead of the current top speed record holder, the Bugatti Veyron Super Sport, which also appears on this list.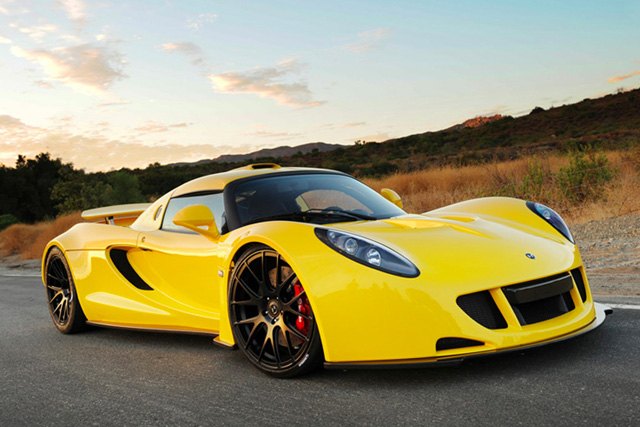 Known for building twin-turbo Dodge Vipers and other high-performance machines, the Venom GT is the first ground-up car built by Hennessey Performance. To call it all-original, however, might be a bit of a stretch, with the chassis a donated (and then stretched) Lotus Elise platform. Powering the car is a supercharged 6.2-liter GM-sourced V8 engine making 1,200-hp. Price: $1 million.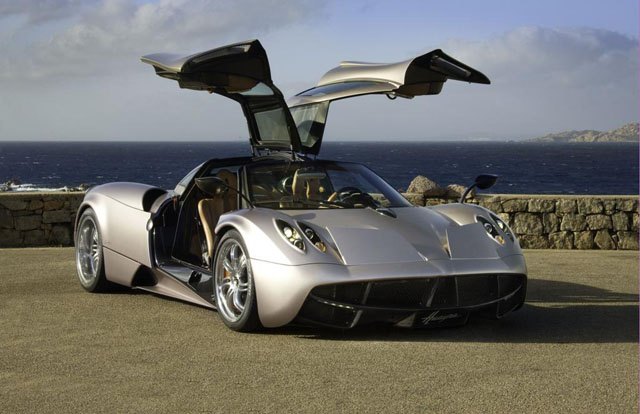 Perhaps best known for being unpronounceable, or perhaps looking most like a catfish, the Huayra is the second supercar built by Pagani. Successor to the Zonda (quite possibly the best looking car ever made), the Huayra is powered by a 700-hp twin-turbo Mercedes V12 engine and is capable of reaching speed of over 230 mph.
Ultra exclusive, Pagani made just 12 Zondas a year, although Huayra production is expected to be slightly higher, especially as its the first Pagani that will be sold in America. Price: $1.3 million.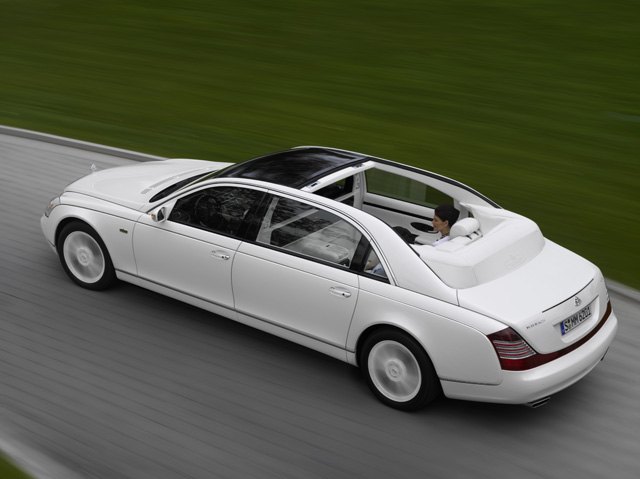 Priced at $1.4 million, the Maybach Landaulet may actually be a bargain. The reason is that due to its rarity and the recent decision by Mercedes-Benz to axe the super-luxury brand, it's certain to be a classic and a future Pebble Beach rarity.
Based on the stretched 62S model, the Landaulet is powered by a twin-turbo V12 engine making 543 hp. But what really makes it original is the color-coded cabin with divided driver and passenger areas, as well as a convertible rear.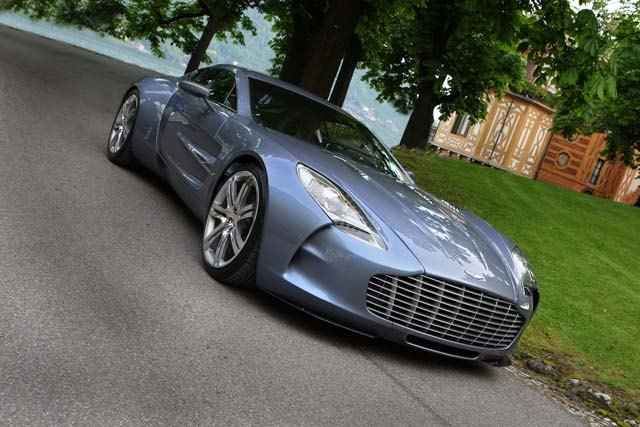 One of the world's only full carbon-chassis vehicles there's also no denying the Aston Martin One-77 is a dramatically styled vehicle as well. The new flagship machine from the legendary sports car maker it is powered by a massive 7.3-liter V12 engine making 750-hp. It also features a unique pushrod suspension setup, similar to that used on Formula 1 cars. Priced at $1.4 million, just 77 will be made – hence the name.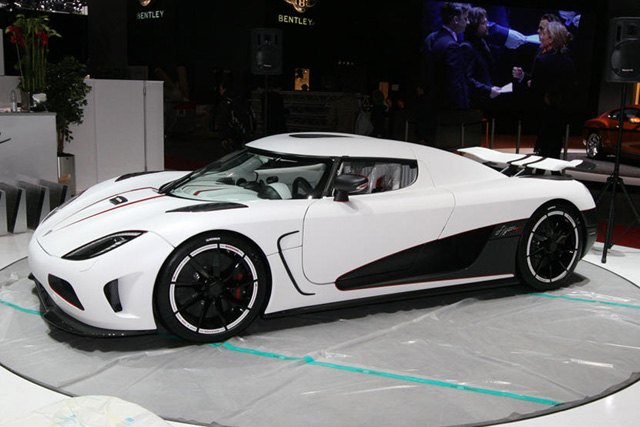 With a twin-turbo 5.0-liter V8, the Agera R by Swedish supercar maker Koenigsegg makes 1,115 hp when running E85 ethanol. Priced at $1.5 million for the "regular" Agera, if you want that R badge it will cost an additional $211,000.
It might not be the world's fastest car (in terms of top speed), but Koenigsegg claims the best 0-200 mph time of 17.68 seconds.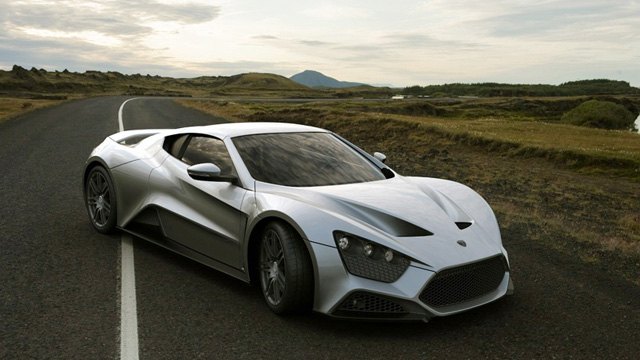 The what? From where? Yes, it's the Zenvo ST1 and it's from Denmark. Now the Danes can add supercars to the list of things they are known for, including Carlsberg beer and Hans Christian Andersen stories. Powered by a turbocharged and supercharged 7.0-liter V8 engine, it makes 1,250 horsepower. Costing 1.8 million, it also comes with a free $50,000 watch!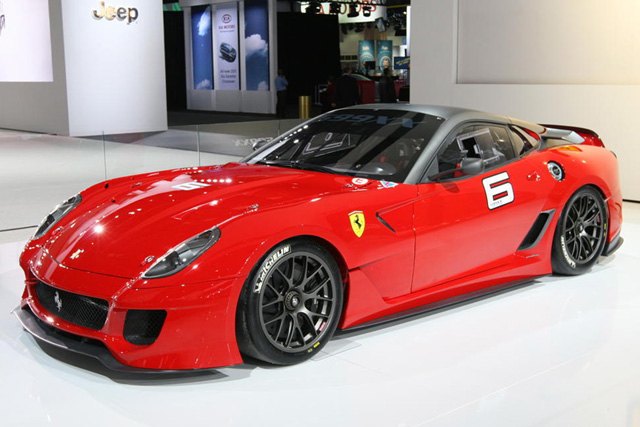 Take a Ferrari 599 and then transform it into a track-only supercar and you have the 599XX. Powered by a 700-hp version of the factory V12 engine (no turbos or superchargers here folks) and you can accelerate to 60 mph in 2.9 seconds. A followup to the Ferrari FXX, it was built in limited numbers for a select few extra privileged Ferrari owners who are invited to drive their machines at exclusive track events. The only debate here is if the car looks better or sounds better. Ferrari hasn't announced pricing, but it's rumored to be in excess of $2 million.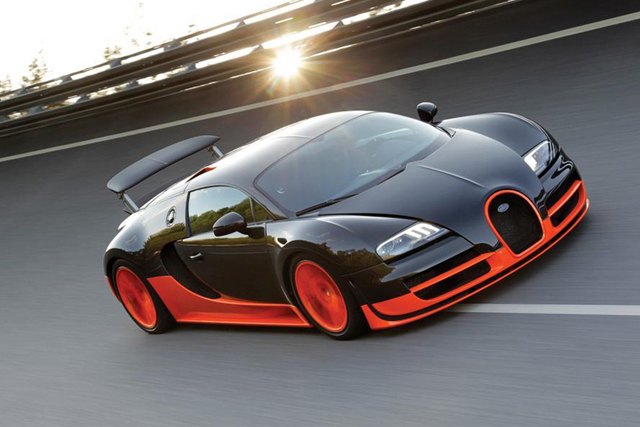 It's the world's fastest car and it's also the most expensive. What more you could possibly need to know? At an astonishing $2.6 million the Bugatti Veyron Supersport is the ultimate Bugatti and a test bed of exactly how far VW engineers can push the envelope, with 1,200 hp from a quad-turbo 8.0-liter W16 engine and custom aerodynamics that help it hit 267.81 mph. Plus, unlike a lot of rough-around-the-edges hypercars, the Veyron will coddle you in luxury.
Published December 23rd, 2011 11:00 AM
Popular Articles
Latest Comparisons
Car Buying Tools