5 Views
Dodge Ram Becomes Unofficial Truck of Rick Santorum's Campaign
January 4th, 2012 9:00 AM
Share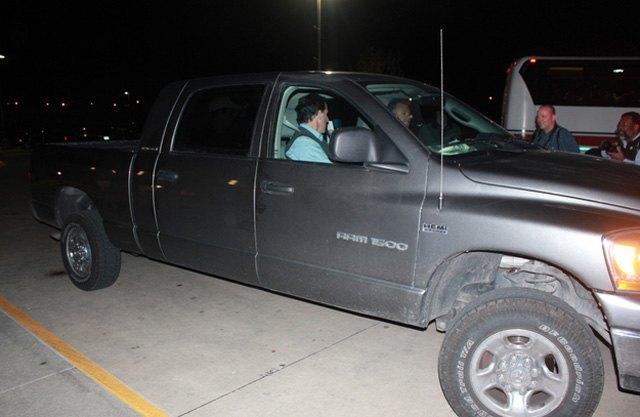 While the majority of candidates on the campaign trail for the Republican presidential nomination are traveling in giant buses, Rick Santorum has decided to take a down-to-earth American approach, crisscrossing the state of Iowa in his Dodge Ram 1500 pickup.
The "Chuck Truck" as it has become nicknamed, after Santorum's campaign aide Chuck Laudner, has become the center of attention as Santorum campaigned across Iowa's 99 counties. The four-door pickup was originally purchased in 2006 and has over 178,000-miles on it. Santorum has also admitted to owning a second Ram, that one with more than 300,000-miles on it.
Whether or not it was intentional, the Dodge Ram has become a symbol for Santorum to prove that he's hardworking and has spent the time to travel across the state.
This isn't the first time a truck has garnered attention for a candidate as Fred Thompson, former US Tennessee senator got plenty of attention from his red pickup as did Janet Reno when running for Florida's governor position.
Santorum came runner up to Rick Perry in last night's Iowa caucuses vote.
[Source: Bloomberg]
Published January 4th, 2012 9:00 AM
Popular Articles
Latest Comparisons
Car Buying Tools