27 Views
Most Reliable 2013 Pickup Trucks
July 18th, 2013 9:59 AM
Share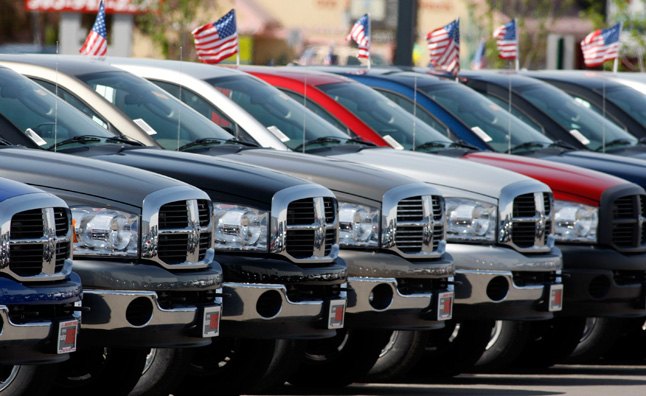 Shopping for a pickup truck and want to know what will last you over the years? Here's a list of the top-rated 2013 pickup truck models based on how reliable they are expected to be in the future, based on data compiled by J.D. Power from thousands of vehicle owners.
SEE ALSO: Top 10 Least Reliable Cars and Trucks
The list of trucks might be a surprise to some, especially considering Ford and Ram doesn't make an appearance at all. But for those hard-working truck owners shopping for a new pickup, here are the most reliable 2013 trucks in alphabetical order.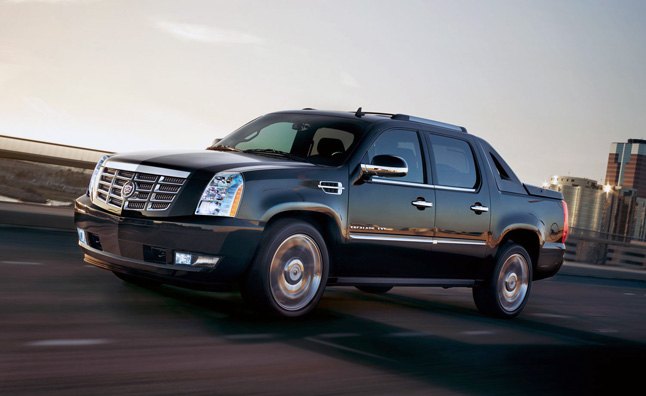 Despite being one of the worst-selling vehicles of 2012, with a mere 1,934 units sold, the 2013 Cadillac Escalade EXT lands itself as one of the most reliable 2013 trucks available on the market today. The Escalade EXT isn't your traditional pickup however, blending luxury with functionality and offered in a five-passenger, crew-cab, short-bed setup. The model is most noted for its Midgate, which is a removable cab allowing the owner to expand cargo carrying capacity by getting rid of the rear passenger room. Standard for the Cadillac EXT is a 6.2-liter V8 engine with 403 horsepower and all-wheel drive.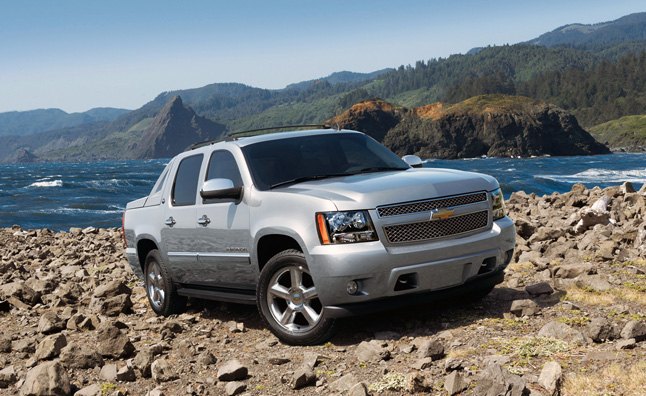 Originally launched in 2002, the Chevrolet Avalanche is on its way out as the automaker has announced that the model will be axed following a Black Diamond Edition model. Essentially the same as the Cadillac Escalade EXT, the Avalanche is more of a rugged truck rather than a luxurious one, and can be had with the same 6.2-liter V8 as the Escalade EXT. Also available to buyers is a smaller, 5.3-liter V8 with 320 horsepower and Active Fuel Management gas-saving technology. Standard on the Avalanche is rear-wheel drive while four-wheel drive is available as an option.
Available in a plethora of configurations, the Silverado 1500 is actually getting a redesign for the 2014 model year. But those that can't wait, now is the time to act as the 2013 Silverado 1500 tows up to 10,700 pounds and the American automaker just announced that it'll receive free scheduled maintenance. The promotion will cover all oil changes, oil filter replacements, tire rotations, and vehicle inspections for two years or 24,000 miles and can be transferable to a new owner.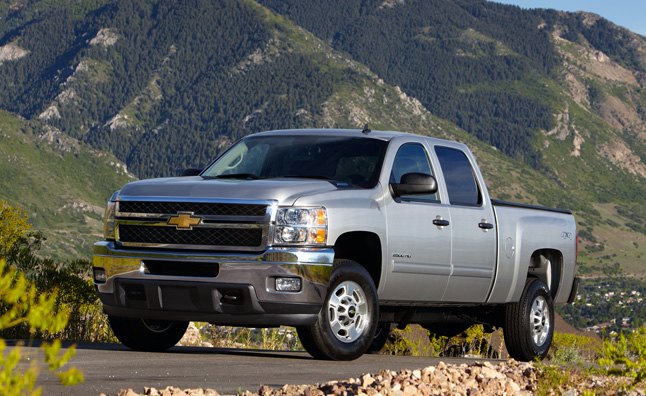 The more heavy duty pickup from Chevy's Silverado line is the HD which is offered in 2500 and 3500 series. For the 2013 model year, it can be equipped with a compressed natural gas powertrain. The Silverado HD is available in less configurations than the smaller Silverado 1500, but it's a trade off for higher capacity maximum towing and payload. Buyers can opt for either a standard gasoline engine of a turbo-diesel powerplant.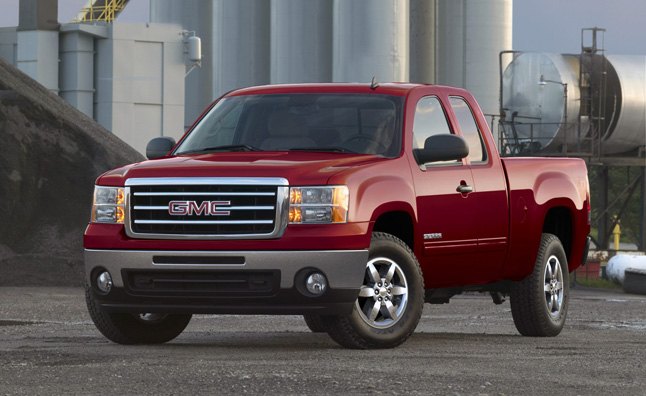 Despite sporting some outdated styling, the GMC Sierra 1500 is essentially the same as the Silverado 1500 – it all comes down to which vehicle's styling you like more. Little has been added to the Sierra 1500 for the 2013 model year, since a refresh is due soon. Four different engines are available: 4.3-liter V6, 4.8-liter V8, 5.3-liter V8, and 6.2-liter V8. The 4.8-liter comes standard with an aged four-speed automatic, while all other powerplants are mated to a six-speed automatic transmission.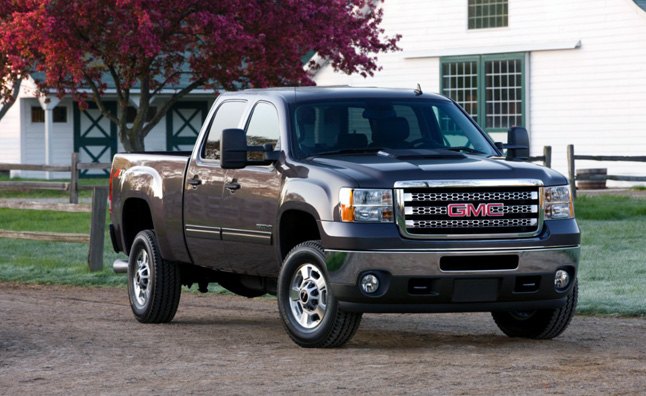 Just like the Silverado 2500HD and 3500HD, the GMC Sierra 2500HD and 3500HD are heavy-duty variants of the full-size pickup and is designed to haul and tow more. And just like the Silverado HD, the Sierra HD can come with a Vortec 6.0-liter V8 engine that can seamlessly transition between standard gasoline and compressed natural gas, allowing it to have a range of more than 650 miles. For those worried about the reliability of the system, the American automaker offers a three-year, 36,000-mile warranty and a five-year, 100,000-mile limited powertrain warranty and vehicle emissions warranty for its bi-fuel models.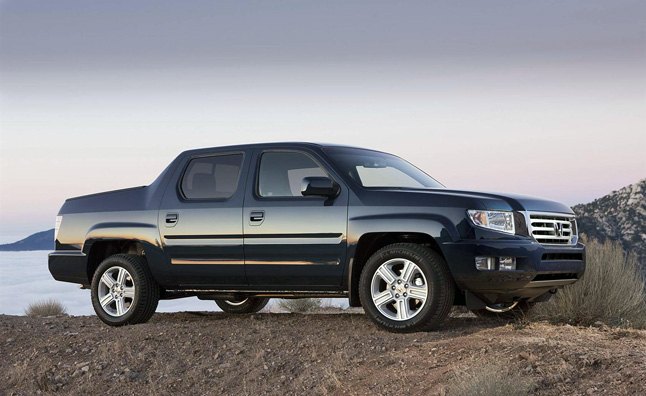 The first import on the list is the Honda Ridgeline, which will actually exit production in September 2014 as the Japanese automaker prepares its next-generation model. Originally introduced onto the market in 2005 as a 2006 model year, the Ridgeline has experienced a slump in sales since, so much so that many have wondered if Honda would pull out of the pickup truck market. But it's believed that the production hiatus will allow Honda to revisit its plan for the Ridgeline and might be taking a closer look at the compact pickup segment. The Ridgeline comes equipped with a V6 engine with 250 horsepower and all-wheel drive. It's considered a light-duty, midsize truck and comes with five-passenger seating in a crew cab style.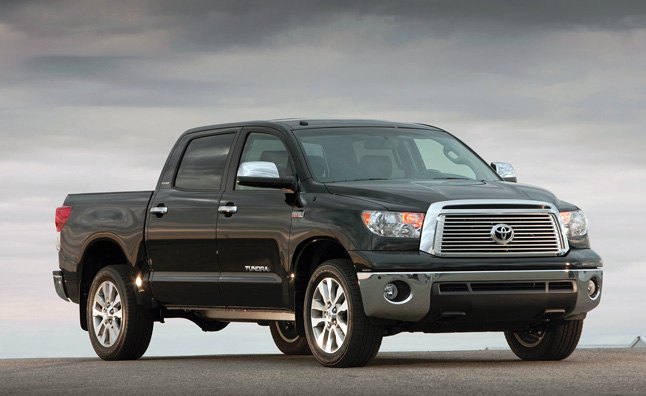 Last on the list is the Toyota Tundra, the Japanese automaker's pickup that was designed, engineered, and built in America. Though it can't match the American automaker's configuration options, the Tundra does come with a respectable 381 horsepower and has 10,400 pounds of towing capacity and 2,090 pounds of payload capacity. Earlier this year, Toyota unveiled its 2014 Tundra at the Chicago Auto Show with several changes and improvements to the pickup.
Published July 17th, 2013 9:01 AM
Popular Articles
Latest Comparisons
Car Buying Tools