2 Views
Cadillac ELR Future Uncertain
August 22nd, 2014 12:36 PM
Share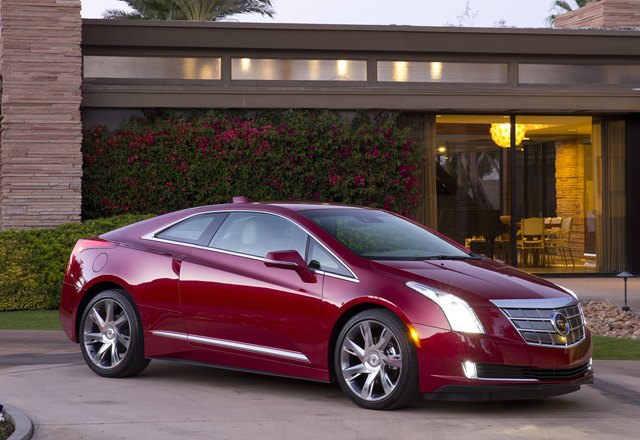 Cadillac's disappointing stab at electrified luxury transportation might fizzle out and die after a brief stint on the market.
In roughly four months, Chevrolet is expected to reveal the next-generation Volt slated to go on sale for the 2016 model year. The relatively successful range-extended electric car will transition to its own platform rather than the current application of GM's Delta II architecture currently underpinning it and the Cadillac ELR. General Motors' top brass has yet to decide whether or not the plan will include a successor to the ELR.
The switchover of the H plant to produce the next-generation Volt may also make continuation of the ELR impossible.
SEE ALSO: Cadillac Sub-ATS Under Consideration
During an interview in Monterey, Calif., Cadillac chief engineer Dave Leone said it is too early to say whether or not the ELR will see a second generation, acknowledging its low sales volume.
"We're in the business of making money," Leone said.
Currently, the $75,995 luxury coupe is having a hard time fulfilling that requirement. The company has 1,400 copies of the car unsold, or a 194 day supply. Through July, only 578 had left dealer lots.
SEE ALSO: Opel Ampera Axed
"As time draws closer to switching to the new Volt platform, senior management will make a decision about the future of the product," he said.
In June, a report surfaced saying that General Motors plans to cancel the Opel Ampra because of especially poor sales. Through the first five months, Opel reported selling 332 Amperas. The ELR, which began arriving at dealers last January, counted 293 sales through the same period. In May, Cadillac only sold 52 ELRs, although June and July both marked progressive improvements of 97 and 188 units respectively.
GALLERY: 2014 Cadillac ELR
Published August 22nd, 2014 12:32 PM
Popular Articles
Latest Comparisons
Car Buying Tools