317 Views
September 9th, 2014 1:06 PM
Share
We're committed to finding, researching, and recommending the best products. We earn commissions from purchases you make using links in our articles. Learn more here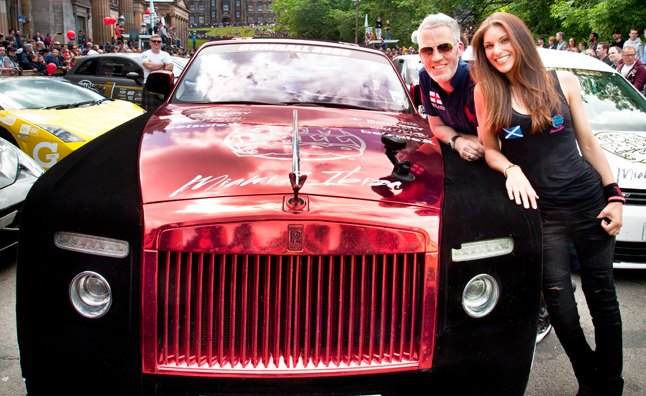 Are you a social media-savvy entrepreneur? Then you might own a Rolls-Royce.
Or perhaps you have one in your future.
In a recent sit down with Rolls-Royce CEO Törsten Müller-Ötvös, Rolls' US President Eric Shepherd and Global Communications Director Richard Carter we learned a lot about just exactly who buys and drives what is considered by many to be the world's most luxurious car. Here's what we learned about who Rolls-Royce drivers are:
1. They're self-made.
Rolls-Royce owners are not all stodgy seniors or trust fund babies. In fact they're not really either. And they're not the lottery-winning sort either. Rather, they're almost exclusively entrepreneurs, much like The Speratus Group owner Garreth Wood, pictured above with his wife Nicola. According to Carter, as much as 80 percent of Rolls buyers build their fortunes by themselves. The Rolls is their reward. Carter adds that the other 20 percent are often celebrities and athletes (may of which are, arguably, self-made).
2. They lease cars, but not because they have to.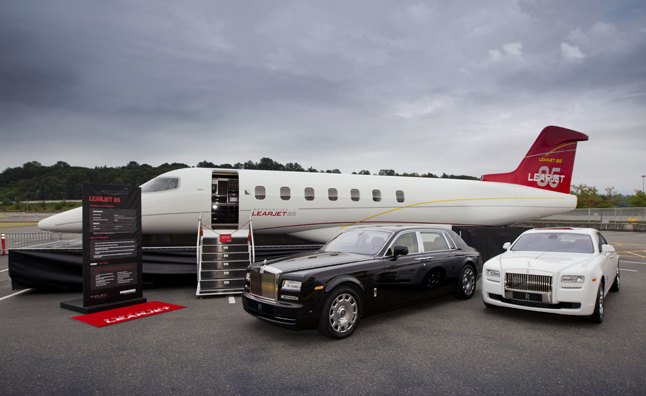 Another trait unique to the U.S. marketplace is that Rolls-Royce buyers aren't always buyers in the strict sense of the word. In fact, 35 to 40 percent of models are actually leased. Unlike most BMW 3 Series drivers, however, Rolls leases aren't done because these buyers can't afford more.
Rather, Carter explains that due to taxation rules, leasing cars in America is just a lot more common. Plus, he says that these owners don't put a stigma on a lease. They may already lease a jet, or the equipment for their factories, so why not their car?
3. They're important
OK. That's obvious. But what isn't is how Rolls-Royce treats each customer like they're important. How do they do that? Well, along with working with each client to custom build the car to their exacting tastes, there's the access. If you buy a Rolls-Royce not only can you wander through the factory inspecting the elements of your car as they come together, but if you have an issue, you can just bring it up with the CEO. Müller-Ötvös says every customer has his personal email address and phone numbers.
4. They're not patient. Well, at least not in America.
A Rolls-Royce takes anywhere from four to eight months to build. But if there's something American's crave, it's instant gratification. For that reason, says Shepherd, dealers in the U.S. "stock" cars.
An unusual practice anywhere else in the world, Rolls-Royce dealers in the US have to be prepared in case a customer walks in wanting a new car.
To prevent being surprised, however, Shepherd says these dealers keep close ties with customers and potential customers, ordering cars and even customizing them in anticipation of the day they'll walk in the door ready to pull the trigger.
5. They have extremely exacting tastes.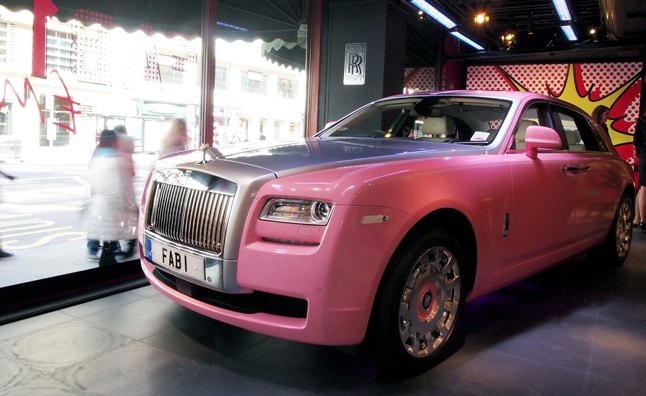 As CEO Müller-Ötvös will tell you, Rolls Royce isn't in the car selling business. That said, their clients aren't buying a car, rather, they're buying a luxury good, a symbol of success, or perhaps a reward. And while a Phantom can cost $400,000, that's just the starting price. Increasingly customers are customizing their rides and significantly hiking up the cost of the vehicle in doing so. Rolls will work to fulfill any desire a customer has with Carter noting that "we're not the taste police."
He said they've had cars matched to eyeshadow, or to a specific flower growing in the client's garden. Another client brought in a wooden pedal car handed down from their grandfather, looking to integrate that wood into his new Rolls.
On the more extreme side, Carter mentions one famous British actor who visited the factory five times over two years to finally get the color of his car perfect.
Another client asked for a humidor to be installed into the passenger-side dash. That, however, they could not comply with. As the airbag would have to be removed, this would have been a safety issue.
And then there's the most expensive car ever made by Rolls-Royce, the Celestial Phantom, which includes 446 diamonds used throughout the cabin in the design of constellations. Exactly how much did it cost? Amid awkward looks from the other execs, Carter laughed at the question and said exactly what you might expect him to; "If you have to ask…"
6. They're not as old as you think.
Rolls says the average buyer for its flagship Phantom model is in their 50s to 60s, while the more affordable Ghost (it starts at $263,000) is roughly 10 years younger. The brand's newest model, the two-door Wraith, however, is an even younger buyer. And the youngest Rolls-Royce buyer, who lives in India, is just 28 years old. What have you done with your life?
Colum Wood
With AutoGuide from its launch, Colum previously acted as Editor-in-Chief of Modified Luxury & Exotics magazine where he became a certifiable car snob driving supercars like the Koenigsegg CCX and racing down the autobahn in anything over 500 hp. Find Colum on <a href="http://www.google.com">Twitter.</a>
More by Colum Wood
Published September 6th, 2014 9:01 AM
Popular Articles
Latest Comparisons
Car Buying Tools