549 Views
Are Cars Made In Mexico Reliable?
May 22nd, 2015 12:22 PM
Share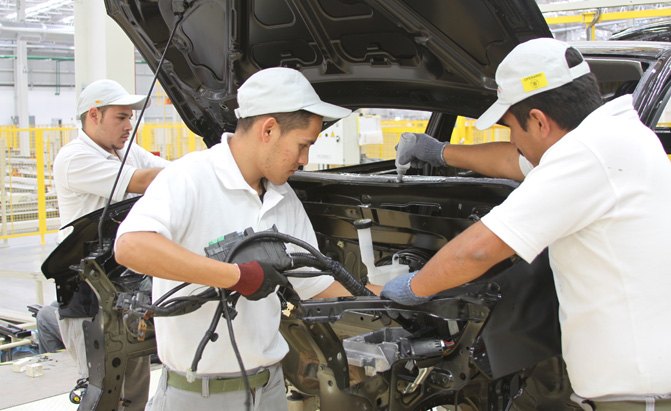 If you're concerned about the reliability and quality of your next car, you're likely analyzing a number of different factors, including where the car was produced. With a large number of cars being made in Mexico, should you expect less than stellar reliability or quality from these vehicles?
According to experts who analyze the reliability and quality of new cars, there is little to worry about if your car is made in Mexico.
"Looking at the data, we can separate between vehicles that are made in Mexico and sold in the US and those not made in Mexico," said Renee Stephens, Vice President of Auto Quality at J.D. Power. "When I look at the two groups, there's no big disparity in terms of reliability and quality."
SEE ALSO: Which Cars Are Made In Mexico?
Stephens discussed cars that are made in several locations. The Toyota Tacoma, for example, is assembled in the US and in Mexico, but according to J.D. Power's information, there's very little to discern the difference in quality between the two.
"Sure, there have been quality issues in the past when it comes to vehicles built in Mexico," she said. "But they've been building cars in Mexico for quite some time, and you can see that level of maturity in the fact there isn't a significant difference."
Experience and Evolution of Made-in-Mexico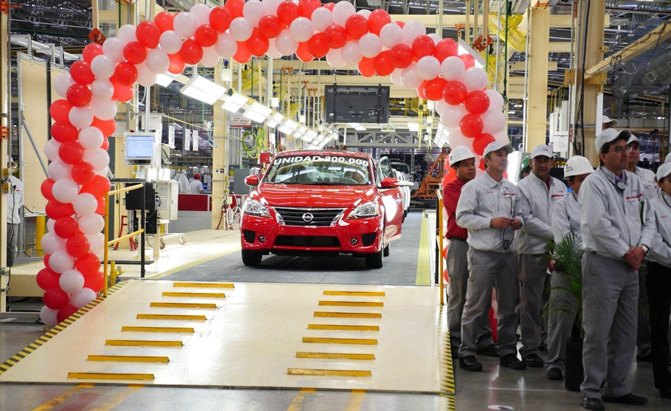 Automakers like Volkswagen and Nissan have spent decades building cars in Mexico. That's where the popular VW Golf is currently made and Volkswagen is investing another $1 billion into the area to build the next generation Tiguan. Nissan has three plants in Mexico and has been making cars there since the '60s, with the Sentra being one of the mass-market cars built in the area that ships around the globe. Nissan pops out a new one every 55 seconds at its Mexico facility.
Now, reliability leaders like Toyota and Honda are showing their faith in the quality of work coming out of the region as they move production of some mass-market vehicles to Mexico. The Honda Fit subcompact and related HR-V crossover are being built in Celaya, Guanajuato, Mexico, while Toyota will look to build the next generation Corolla, on a brand new global architecture in Mexico as well.
SEE ALSO: Why Are Cars Being Built In Mexico?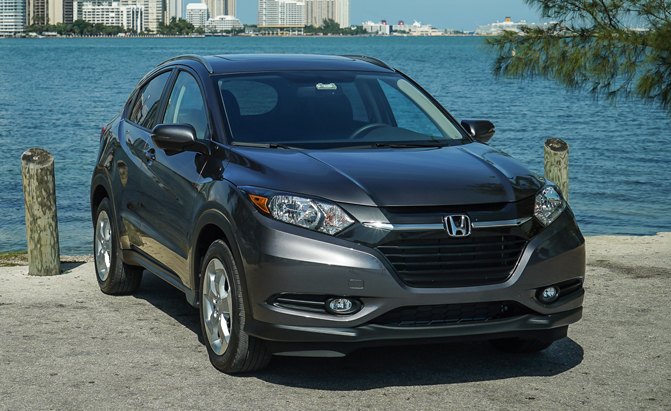 "Over the past decade, vehicle production has continued to evolve in Mexico," said Mike Jackson, vehicle production analyst at IHS automotive. "The industry in Mexico traditionally focused on small and affordable vehicles, yet the type of products and the level of sophistication produced in Mexico continues to advance."
Following some big investments, luxury automakers are now moving to make their cars in Mexico too.
"A number of luxury branded and highly equipped entries are now being produced in Mexico and this trend continues as Audi is set to begin output of the Q5 in 2016," said Jackson.
He also pointed out that consumers in the US have very high expectations for their vehicle, regardless of where they're built. Automakers that are building cars in Mexico know this and are analyzing feedback to proactively monitor quality and reliability of their vehicles.
Does It Matter Where It's Made?
"In general, there is not a great deal of consideration over where the vehicle is produced," said Jackson. "As consumers will have the same high expectations in terms of fit and finish, build quality and reliability."
This echoes a similar sentiment from past stories about vehicle reliability.
"In general, if the car is engineered well from the get-go, it doesn't matter where it's produced," said Stephens. "But from what I'm seeing from the data, there's nothing to worry about."
Published May 22nd, 2015 12:19 PM
Popular Articles
Latest Comparisons
Car Buying Tools