1.9K Views
Top 10 Amazing Cars You Can't Legally Drive on the Street
December 2nd, 2021 6:26 PM
Share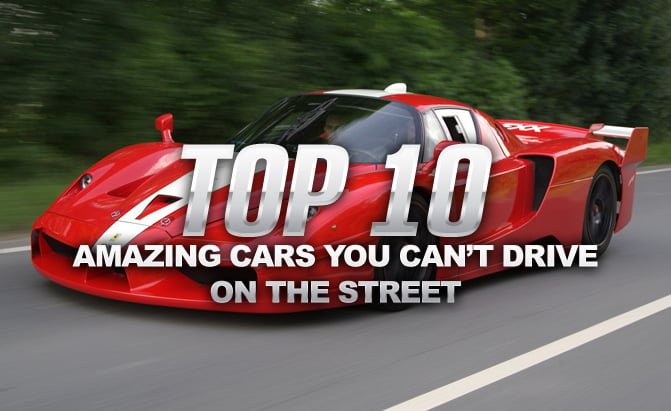 Unfortunately for the automotive world, there are legal limitations on what can be driven on public roads.
Thankfully, there are tracks all across the world to accommodate those non-street legal cars so that automakers can continue pushing the envelope when it comes to development and technology. Plus, one could argue that if you're going to take a car to the track, the best experience is to be behind the wheel of a car built specifically for that task. So, no, you can't drive one of these cars to get your groceries, but they were purposefully built for bigger and better things any way.
SEE ALSO: 10 Great Performance Engines We Will Miss
There's a surprisingly good amount of track-only vehicles offered in today's market, but here is AutoGuide.com's top 10 amazing cars you can't legally drive on the street.
---
Aston Martin Vulcan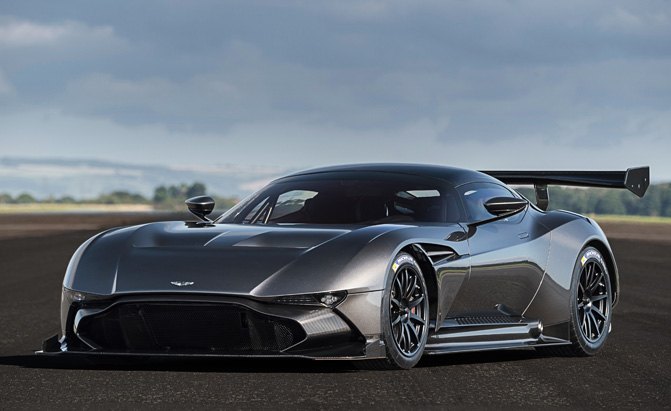 SEE ALSO:
2019 Aston Martin DBS Superleggera Review
The Aston Martin Vulcan is arguably the best looking machine the British automaker has ever created. For a brand that has built its reputation by teaming up with James Bond, the Vulcan is likely more car than 007 would ever need. Using a 7.0-liter naturally aspirated V12 engine designed and developed in collaboration with Aston Martin Racing, the Vulcan has more than 800 horsepower and a completely carbon fiber chassis. This track-only supercar will be limited to just 24 units worldwide and comes with carbon-ceramic disc brakes matched to Brembo racing calipers. Oh yeah, did we mention it cost around $2.3 million?
---
Bugatti Bolide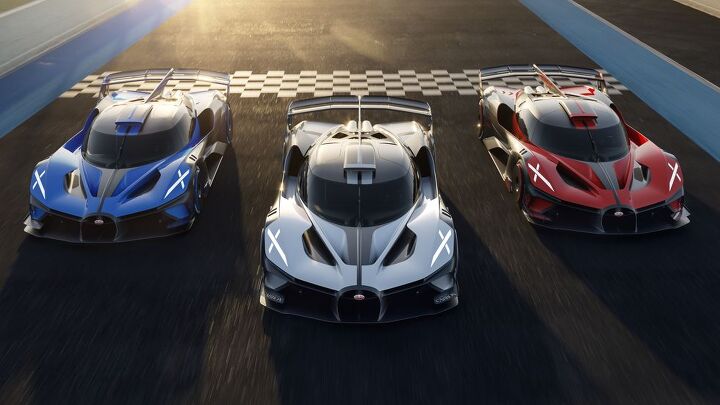 SEE ALSO:
A $12M One-Off Bugatti is Just what This World Needs
Think Bugatti's 16-cylinder Chiron is just too big, bloated, and … ew, gross … common? Congratulations, likely billionaire, the historic French purveyor of fine four-wheeled goods will produce a version of its wild 2020 Bolide concept. A pared-back track car with serious aero upgrades and a more powerful version of that W16 engine—now 1,578 hp—Bugatti has said no more than 40 Bolides will be produced, at a cost of $4.8 million a pop.
---
Dodge Viper ACR-X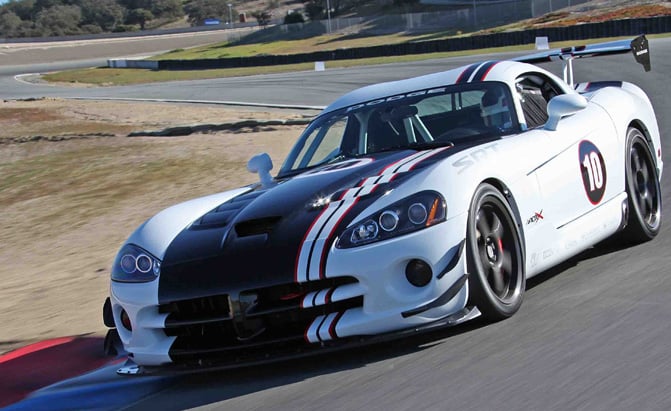 SEE ALSO:
So it Turns Out a New Dodge Viper Isn't Happening After All
The track-only version of the Dodge Viper ACR was built to commemorate the end of the second-generation Viper. Named Viper ACR-X, the purpose-built race car was powered by an 8.4-liter V10 engine mated to a six-speed manual transmission, packing 640 hp and 605 lb-ft of torque. Fully adjustable suspension along with staggered 18- and 19-inch wheels paired to Michelin slicks helped make the Viper ACR-X one of the most venerable cars to ever hit the track. Just how good did it perform? It turned in a Nurburgring lap time of 7:03.06.
---
Ferrari 599XX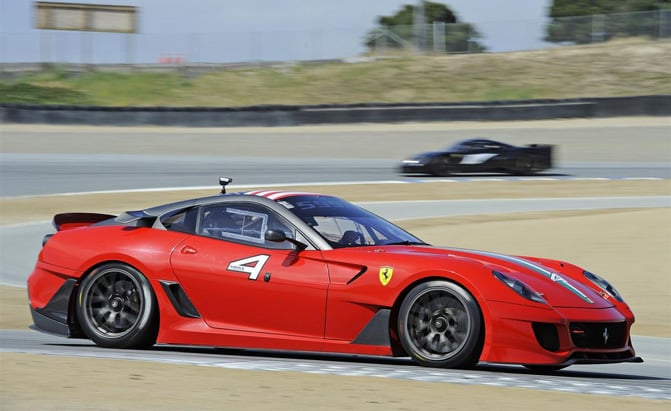 One of the cars to best the Viper ACR-X's Nurburgring time is the Ferrari 599XX, stopping the clock at 6:58.16. Sporting a 6.0-liter V12 engine churning 720 hp and 506 lb-ft of torque, the 599XX was a track-only iteration of the 599 GT Fiorano with more hardcore aerodynamics and a stripped interior. The race car comes in about 600 pounds lighter than the 3,953-lb 599 GTB Fiorano and has 108 more horsepower and 58 lb-ft more torque. It did the sprint from zero to 62 mph in just 2.9 seconds without launch control and was limited to just 29 units.
---
Ferrari FXX K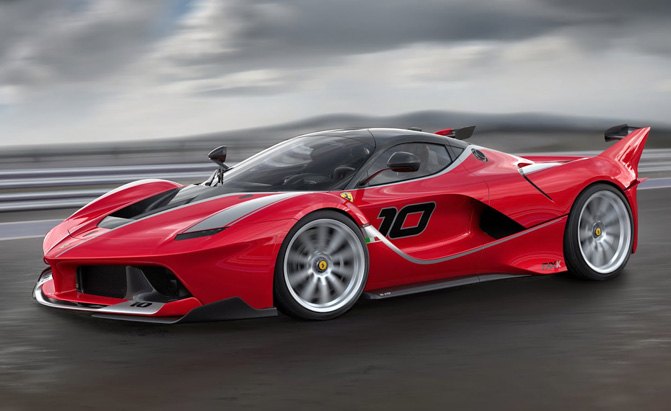 Ferrari's latest track-only machine is considered a hypercar: it produces 1,036 hp and is based on the LaFerrari. Along with enhanced aerodynamics, the Ferrari FXX K has 664 lb-ft of torque to back up its four-digit horsepower figure through a 6.3-liter V12 engine paired to an electric motor. Up front are massive 15.7-inch carbon-ceramic Brembo disc brakes while the rear gets impressive 15-inch rotors. No official Nurburgring time has been announced for the FXX K, but rumor has it that it completed a lap in 6:35. Priced more than $3 million, fewer than 40 will ever be built.
---
Lamborghini Sesto Elemento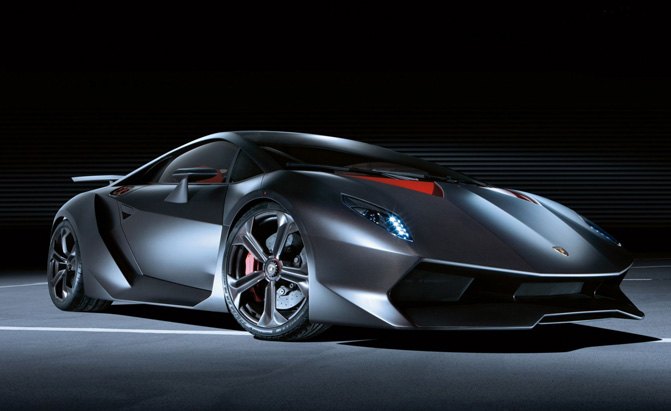 Lightweight, powerful and stunning, the Lamborghini Sesto Elemento has an overall curb weight of just 2,202 lbs. The 5.2-liter V10 engine was borrowed from the Gallardo to produce 570 hp and 400 lb-ft of torque, helping the exotic go zero to 60 in less than 2.5 seconds. Only 20 units were ever produced and were reportedly priced between $2.2 million to $2.9 million.
---
McLaren P1 GT-R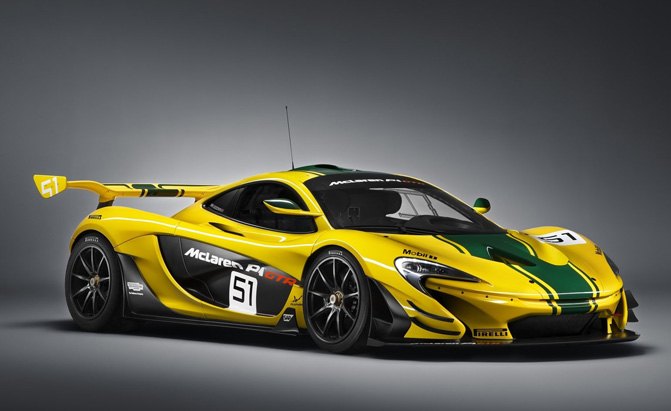 McLaren wasn't going to sit idle as Ferrari unleashed the FXX K. The British automaker conjured up its track-only weapon with the P1 GTR, which is only available to current P1 owners. Now, it's not as powerful as the FXX K since it has "only" 986 hp, but it does use a 3.8-liter twin-turbo V8 paired to an electric motor, just like its P1 counterpart. Aerodynamic improvements result in a 10 percent improvement in downforce while the British automaker managed to strip away 110 lbs of weight. A total of 45 units will be produced, but the company did admit it could make up to 375 units, matching the production figures of the standard P1. Yes, McLaren actually thinks every P1 owner wants a P1 GTR.
---
Mercedes SLR McLaren 722 GT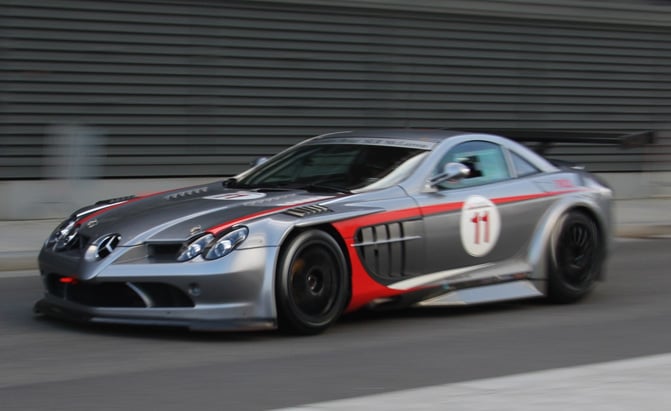 Some would say this is the hottest Mercedes SLR McLaren of all time. The ultra-rare 722 GT was limited to just 21 units and featured an aggressive widebody, massive rear wing and 19-inch OZ Racing wheels on all four corners. Stripped down to just 3,064 lbs, the SLR McLaren 722 GT was powered by a 5.4-liter supercharged V8 with "well over" 670 hp and 610 lb-ft of torque. The track-only superccar was offered at a cool $1.2 million in the US.
---
Pagani Huayra R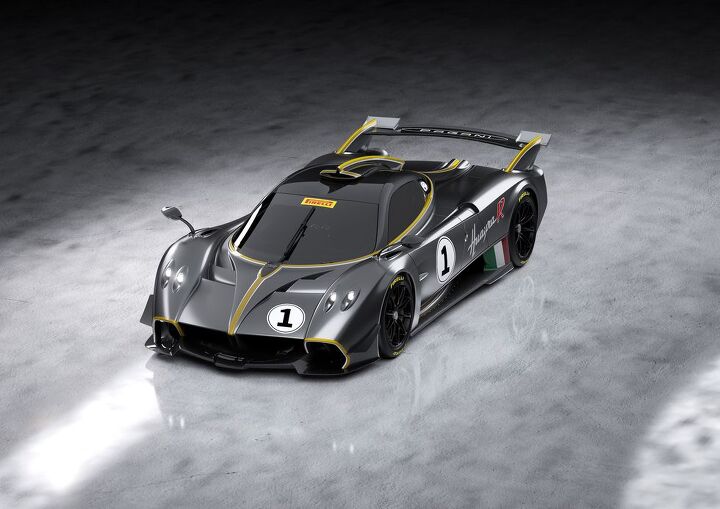 The wild Pagani Huayra R is a final sendoff to the supercar that originally launched in 2014. Instead of the turbocharged 6.0-liter V12 found in the roadgoing car, the R uses a unique V12 sharing the displacement, but without turbos. Thanks to the expertise of Mercedes' HWA racing division, this banshee of a motor wails all the way up to 9,000 rpm, producing 838 horsepower and 553 pound-feet of torque on the way. Just 30 will be built.
---
Porsche 935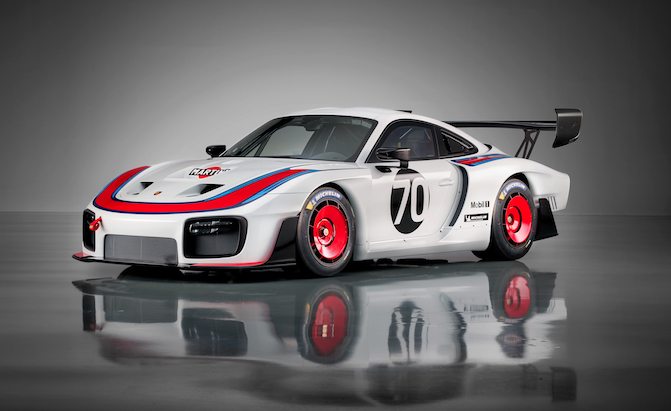 SEE ALSO:
2022 Porsche 911 GT3 Review: You Get What You Give
The reborn Porsche 935 is a flat-nose homage to the original, based on the 991-era 911 GT2 RS. That means an ultra-powerful 700-horsepower 3.8-liter flat-six engine breathing through a pair of turbos. This clubsport racer comes with a body made of carbon fiber, helping it weigh in at just 3,042 pounds.
---
Recent Updates:
December 2, 2021 – Revamped list based on current rankings and new cars.
Become an AutoGuide insider. Get the latest from the automotive world first by subscribing to our newsletter here.
Published November 2nd, 2021 9:09 AM
Popular Articles
Latest Comparisons
Car Buying Tools