4 Views
5 Things You Need to Know About the Mercedes-Maybach G 650 Convertible
February 15th, 2017 9:03 AM
Share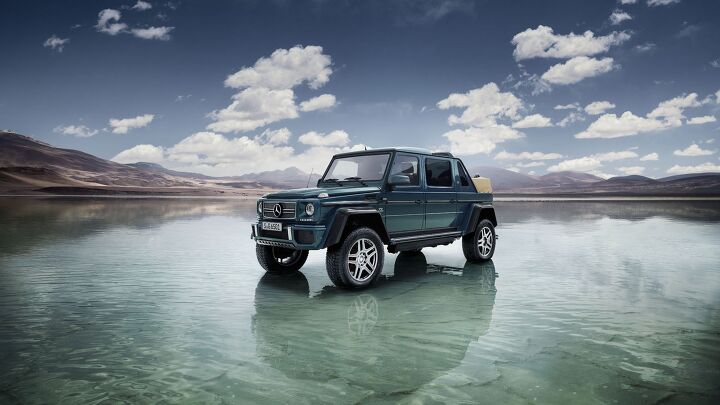 As if the Mercedes G-Wagen wasn't extreme enough, Maybach has sprinkled even more craziness on the iconic SUV.
The Mercedes-Maybach G 650 Landaulet has just debuted as a "masterpiece of automotive engineering" and is the first off-roader seen from the luxury partnership. Here's what you need to know about this extrovert off-roader:
---
It Has Ridiculous Power
Powered by a biturbo V12, the G 650 outputs a ridiculous 630 horsepower and 738 pound-feet of torque. The car has carbon fiber wheel arches and rides on 22-inch wheels.
---
It Can Actually Off-Road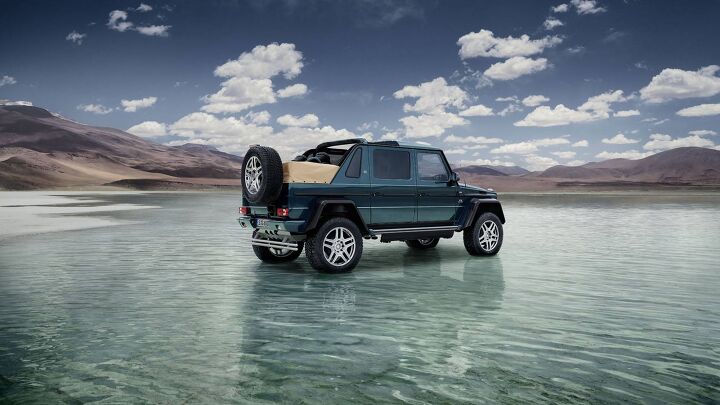 With 17.7 inches (450 mm) of ground clearance, 100 percent differential locks, a low-ratio transfer case, portal axles, and more, a G-Wagen wouldn't be a G-Wagen if it couldn't off-road, so this G 650 won't disappoint.
---
First Class Appointments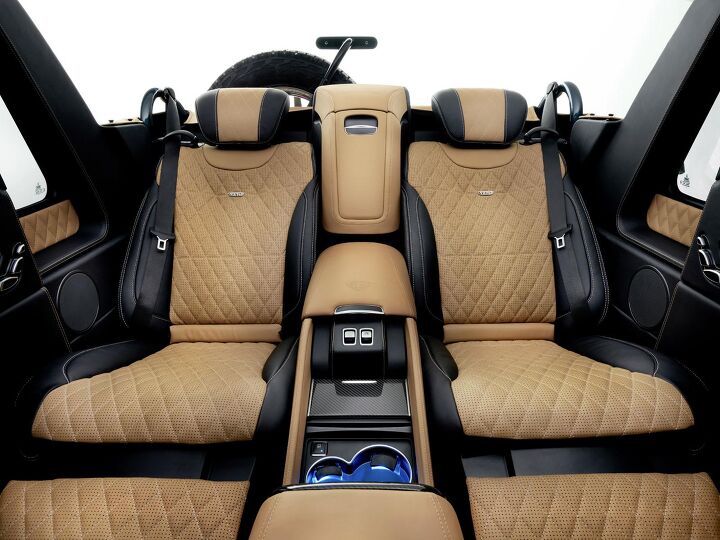 The fabric roof in the Mercedes-Maybach G 650 Landaulet is fully automatic and a glass partition that separates the front and rear passengers can be deployed and toggled between clear and opaque. Passengers also benefit from a 22.8-inch (578 mm) longer wheelbase, and the rear seats are the same ones used in the S-Class, meaning they have footrests and can recline fully and massage so rear passengers can work on their tan in full comfort while being entertained by two rear-seat entertainment systems. The center console in the back also hides two tables like you'd see in an airplane's business cabin and has heated and cooled cupholders. Of course, an automatic step extends to help passengers enter and exit the vehicle.
ALSO SEE: Mercedes Pickup Truck Looks Production Ready in Latest Spy Photos
---
Price? If You Have to Ask…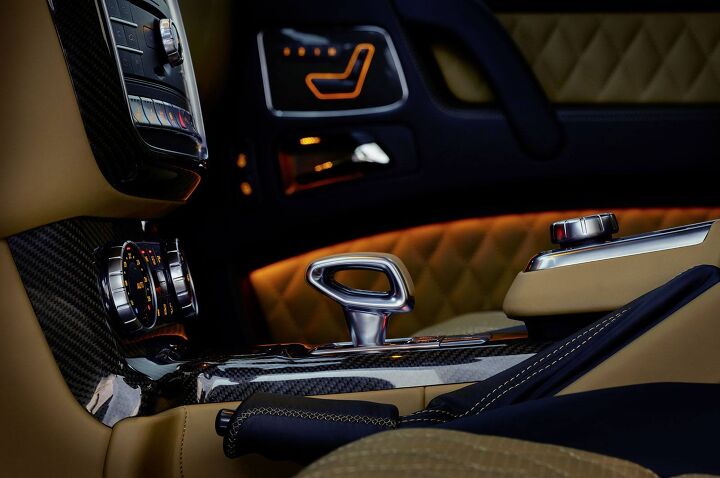 Oddly enough, fuel economy was revealed at 13.8 mpg (17 L/100 km), but pricing has not yet been announced. If you're a really successful rapper, Saudi Arabian oil prince, or some kind of Kardashian, we imagine that the price doesn't really matter anyway. Only 99 units of this limited edition off-roader will be built.
---
A Public Debut Will Happen
The Mercedes-Maybach G 650 Landaulet will make its public debut at the 2017 Geneva Motor Show in March, while the market launch will be this fall. AutoGuide.com will be reporting live from the Geneva show and might try to limbo under this special G-Wagen, which has nearly half a meter of ground clearance.
Published February 13th, 2017 3:40 PM
Popular Articles
Latest Comparisons
Car Buying Tools