165 Views
Top 10 Worst Cars of 2017: Consumer Reports
March 9th, 2017 12:54 AM
Share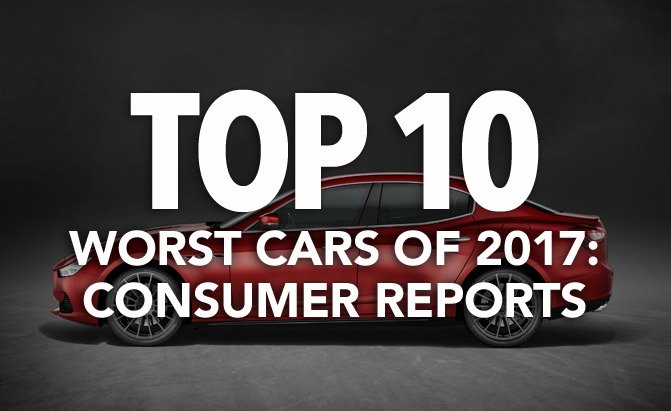 These are the cars you should avoid purchasing, according to the folks at Consumer Reports.
By combining road-test scores, predicted reliability, owner satisfaction and safety (including government and insurance industry crash-test results), Consumer Reports comes up with an Overall Score for each model tested. These are the worst picks in 10 popular categories, based on the lowest Overall Score.
SEE ALSO: Top 10 Best Cars of 2017: Consumer Reports
In other words, if you have the option to purchase something else, Consumer Reports says you should. Otherwise, there's a good chance you'll regret your purchase in due time.
Here are the worst cars of 2017:
Worst Subcompact Car: Mitsubishi Mirage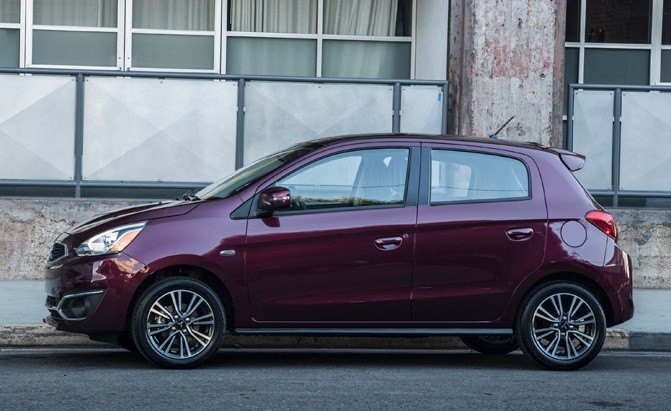 There's a good reason the Mitsubishi Mirage is one of the cheapest cars available on the market. It may return a respectable 37-mpg overall, but even the updates for the 2017 model year doesn't save it from being the lowest-rated subcompact car. Consumer Reports notes the weak, vibrating three-cylinder engine that delivers sluggish acceleration, as well as the "clumsy roly-poly handling." It also makes the worst cars of 2017 list because the interior feels drab, cheap and insubstantial.
---
Worst Compact Electric/Hybrid: Mitsubishi i-MiEV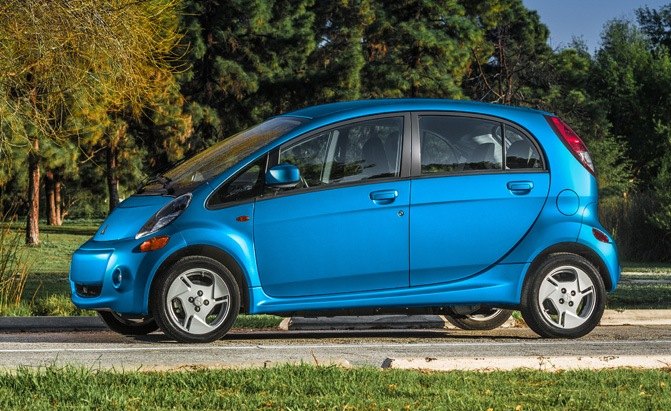 You may have forgotten the Mitsubishi i-MiEV even exists. In a world where the Tesla Model S and even the Nissan Leaf have improved substantially since they were first introduced, the i-MiEV has kept along with its mediocre performance. It's slow to charge and only gets an EPA-rated 62 miles. In other words, any other option on the market is better than the i-MiEV if you're considering an electric vehicle.
---
Worst Compact Car: Fiat 500L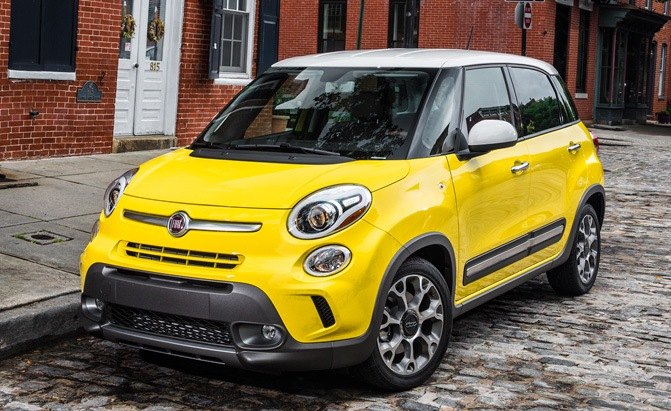 With much worse than average reliability, the Fiat 500L isn't really impressing anyone so it's no surprise it landed on the worst cars of 2017 list. It earned a dismal road-test score due to a stiff ride, flat seats and an odd driving position and according to Consumer Reports' extensive owner satisfaction survey, a high percentage of owners wish they never bought the car. It also scored Poor in the Insurance Institute for Highway Safety (IIHS) small-overlap front crash test.
---
Worst Midsized Sedan: Chrysler 200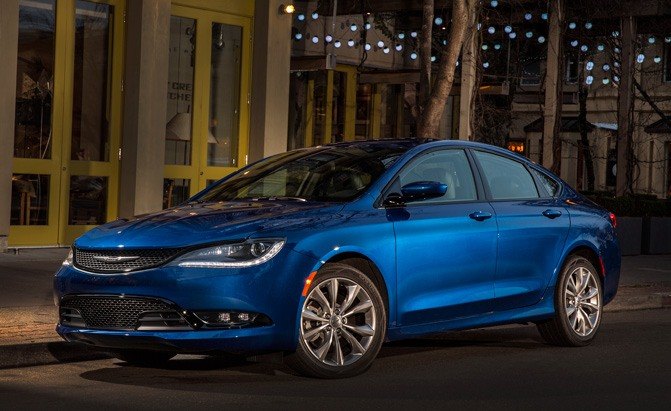 The Chrysler 200 isn't long for this world, so it's likely it won't be a worst pick for much longer once dealers stop selling it. Consumer Reports says the Chrysler 200 "drives like it's from a previous era," adding that the handling is clumsy and the ride is unsettled. In addition, the four-cylinder engine is underwhelming and the transmission mated to it is uncooperative. The 200 not only has the lowest Overall Score, it also has the lowest road-test score in the class and lowest predicted reliability rating.
---
Worst Compact Pickup: Toyota Tacoma
It may be surprising to see a Toyota being named in a lowest-rated category, but that's exactly what the Tacoma has been honored with. As the worst compact pickup, the Tacoma has a stiff ride, ponderous handling, loud cabin and awkward driving position. Although the modern connectivity features are a welcome upgrade as well as the new high-tech safety features like blind-spot monitoring and rear cross-traffic alert, they're not enough to overcome the truck's shortcomings.
---
Worst Midsized SUV: Dodge Journey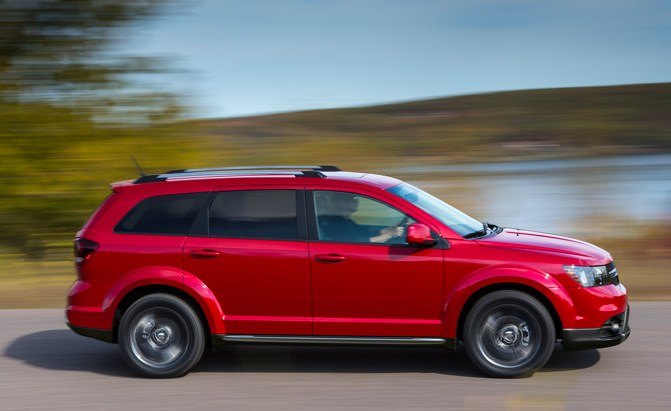 With below-average reliability and poor performance in IIHS small-overlap frontal crash tests, the Dodge Journey isn't winning over Consumer Reports. The midsized SUV has a confining interior and lacks agility, while the V6 engine delivers the worst fuel economy in its class. Don't be tempted with all the discounts happening on the Journey since it's late in its model run, it's a poor value even at an airport rental lot.
---
Worst Entry-Level Luxury Car: Mercedes-Benz CLA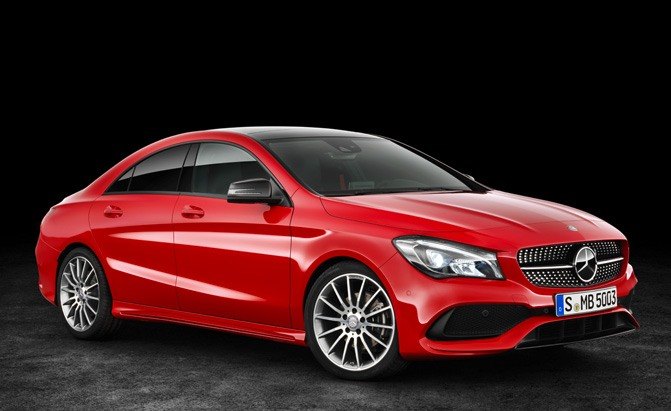 The Mercedes-Benz CLA hasn't been receiving high marks from Consumer Reports since it arrived on the market, and that continues to be the case. The entry-level model has an unresponsive engine where power comes on abruptly, a punishingly stiff ride and a loud cabin. And while it's advertised with a cheap entry price, that total adds up quickly when you want any sort of luxury in your CLA.
---
Worst Luxury Midsized Sedan: Maserati Ghibli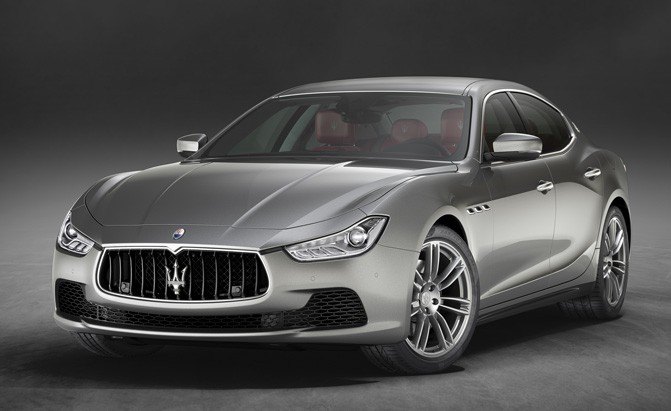 The Maserati Ghibli is admittedly fun to drive with sporty and agile handling, great brakes and a potent engine. But fuel economy is dismal at 19-mpg overall and the stiff ride can grow tiring. Passengers in the rear may not have a great time due to the cramped space. To top it all off, it has much worse than average reliability.
---
Worst Luxury Compact SUV: Land Rover Discovery Sport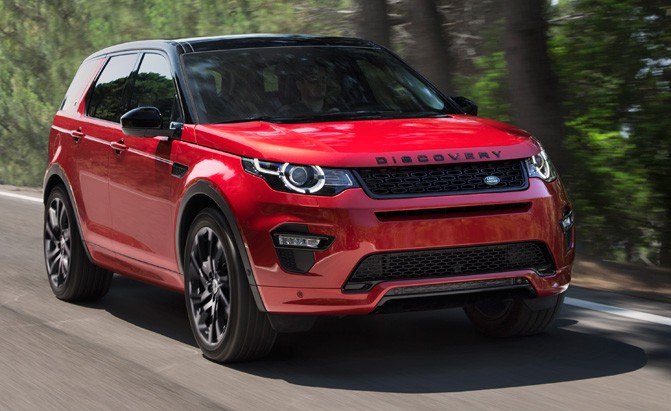 Surprisingly, Consumer Reports says the Land Rover Discovery Sport struggles in comparisons against even mass-market small SUVs. The turbocharged four-cylinder engine has spiky power delivery, and the transmission is neither smooth nor responsive. The handling doesn't live up to the model's nameplate, and the interior is rather plain for a model that should be luxurious. And based on Land Rover's history, reliability is a concern when it comes to this expensive, underachieving SUV.
---
Worst Luxury SUV: Cadillac Escalade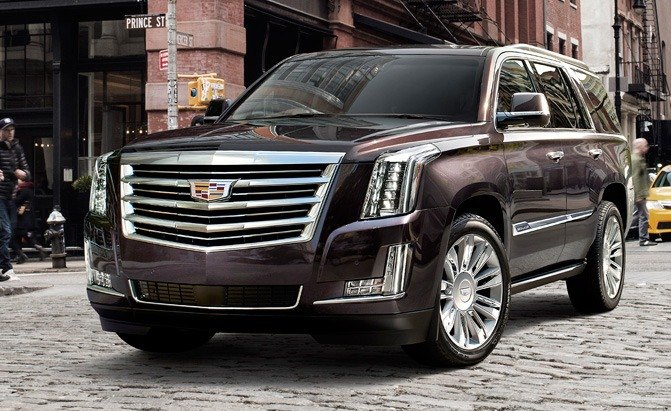 Speaking of expensive, underachieving SUVs, the Cadillac Escalade is the lowest-rated luxury SUV and caps off the worst cars of 2017 list. A stiff ride, poor handling and braking performance all contribute to making the Escalade worst in its class. The third row is cramped while the second-row seats are too low and reliability ranks worst in class. If you're really in the market for an American SUV, look towards the Chevrolet Suburban or GMC Yukon XL – unless you really want that Cadillac badge up front.
Published March 8th, 2017 8:20 PM
Popular Articles
Latest Comparisons
Car Buying Tools