418 Views
Should You Buy a Used Lexus RX 350?
May 17th, 2017 9:55 AM
Share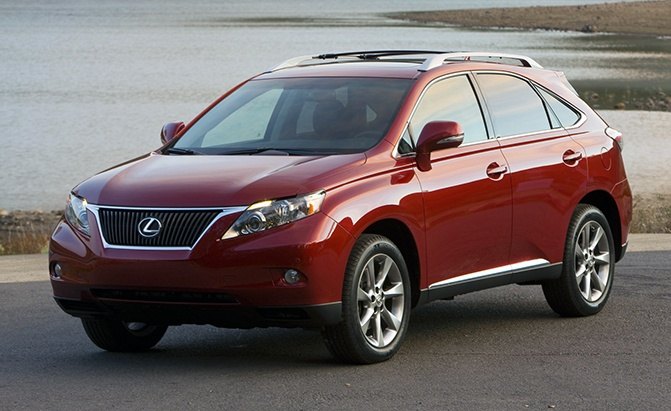 The last complete generation of Lexus's popular RX crossover hit the market for model-year 2010 and ran until model-year 2015, before being replaced by an all-new unit for 2016.
Standard V6 power was on board, as were two rows of seating and a flexible cargo area. Top-line luxury amenities and trimmings were applied for an upscale and versatile luxury driving experience. Both conventional gasoline and hybrid-powered models were available. The RX was available in front-wheel drive or all-wheel drive, while AWD was standard in Canada.
Consider the RX alongside comparable competitors from BMW, Audi, Mercedes, Acura and Infiniti. The RX makes a compelling used buy for a shopper whose priorities center around a world-class luxury motoring experience with performance to spare. Extra confidence comes from the brand's strong reputation for reliability and resale values. Buyers of new small crossovers may be surprised to see a secondhand Lexus RX appear in their price range, making this powerful and spacious luxury vehicle a viable alternative to smaller, newer vehicles.
SEE MORE: 2013 Lexus RX350 F Sport Review
The RX should prove worthy of consideration by the majority of used luxury crossover shoppers, but be sure to consider the ongoing running costs (fuel, insurance, tires, brakes, maintenance) as part of your decision making process. The RX is a high-end luxury vehicle, and ongoing costs will reflect this.
Note that this review covers the more mainstream, non-hybrid powered version of the RX, dubbed the RX 350. If you're set on a hybrid-powered RX 450h from this generation, much of the advice below is still valid, as the two models share many components—but you'll want to read this as well.
---
Test Drive To-Do List:
The used Lexus RX you're considering has a plethora of high-tech gadgets, including Bluetooth, an intelligent key system, xenon or LED headlamps, a central command interface, motorized memory seats, automatic climate control, a backup camera system, and more. Spend a few minutes trying each of the RX's features out before you start to drive. If anything isn't working, now's the time to find out.
---
#2: Feel the Transmission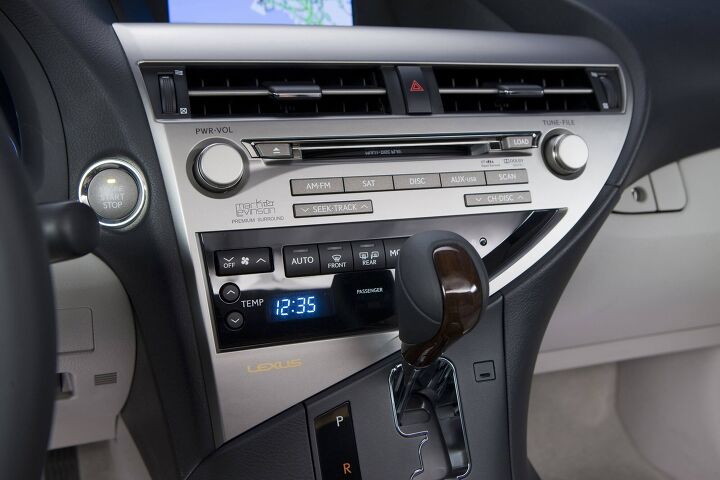 Drive the RX you're considering in both its NORMAL and SPORT shift modes (accessible by moving the gear lever left or right), try manual gear shifting, and be sure to accelerate from various speeds, including from a standstill, at light, moderate and heavy throttle. The goal? You're trying to make the transmission deal with a variety of different requests, while being on the lookout for signs of trouble, including hard shifting, unwanted noises, slippage, or clumsiness. Gear shifts should be consistently quick, responsive and very smooth. If they're not, be sure to have the transmission inspected by a technician at a Lexus dealership. Most transmission-related issues can be remedied with updated software installed to the transmission's computer brain, but note that low transmission fluid levels can cause problems, too.
---
#3: Have the Suspension Inspected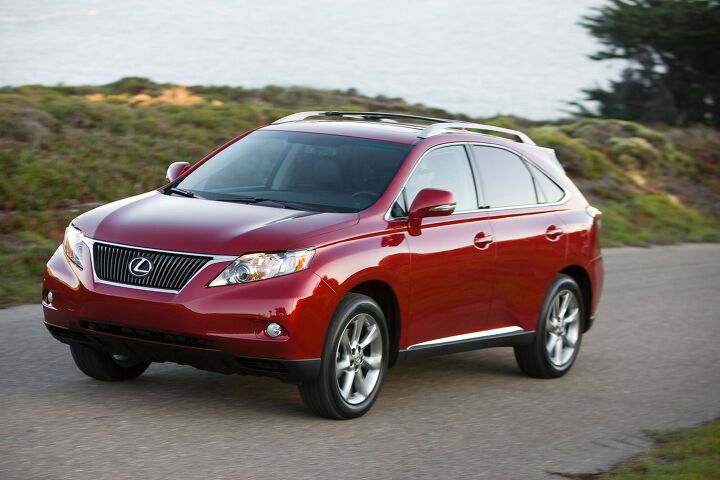 In any used car, a full suspension check-up by a trained technician is a good idea, as it can reveal a potentially-pricey repair in the vehicle's immediate future. A suspension checkup becomes even more important if you detect any unwelcomed popping, clunking or banging sounds when encountering bumps. Healthy suspension components typically create minimal detectable noise, if any. The used RX you're considering should be inspected on a mechanic's hoist, and checked carefully for signs of leaky shock absorbers, which will need to be replaced.
Your test drive is important for picking up on suspension-related issues—but keep in mind that models with larger wheels and thinner tires may have a stiffer ride, and that a stiff ride isn't a sign of trouble, but a stiff and noisy ride likely is.
---
#4: Triple-Check the Air Conditioner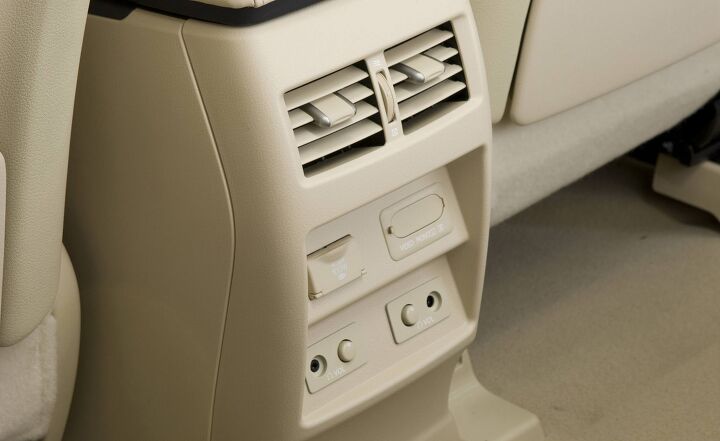 At several points on your test drive, engage the air conditioner and confirm that it quickly and consistently pumps cold air into the RX's cabin, with no hesitation. If this isn't the case, the vehicle may be suffering from a refrigerant leak, a plugged or dirty condenser, or a plugged or dirty cabin air filter. Air conditioner problems can sometime be cheap or sometimes pricey to fix—so be sure to determine the cause of any issues before you buy.
---
#5: Make Sure it's Cold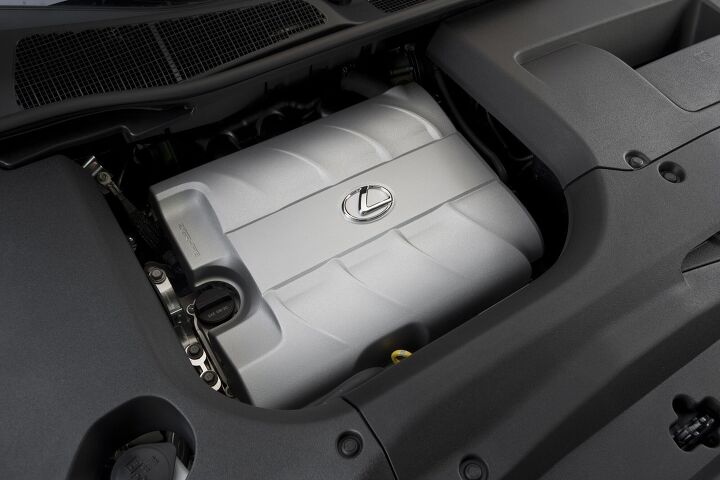 Insist that the used RX you're considering hasn't been run or driven for a few hours before you arrive for your test drive. Sometimes, a seller may pre-warm a used vehicle to conceal some issue—in this case, a potentially unwanted noise from the engine's timing chain. Though inconclusive, when starting a used RX up from a cold state, a loud rattling, ticking or knocking sound could indicate an issue that warrants further investigation. Your job here is as follows: open the hood, confirm that the engine is cold, and have someone else start it. Any unwelcome noises are an invitation to have the unit inspected further by a Lexus technician.
---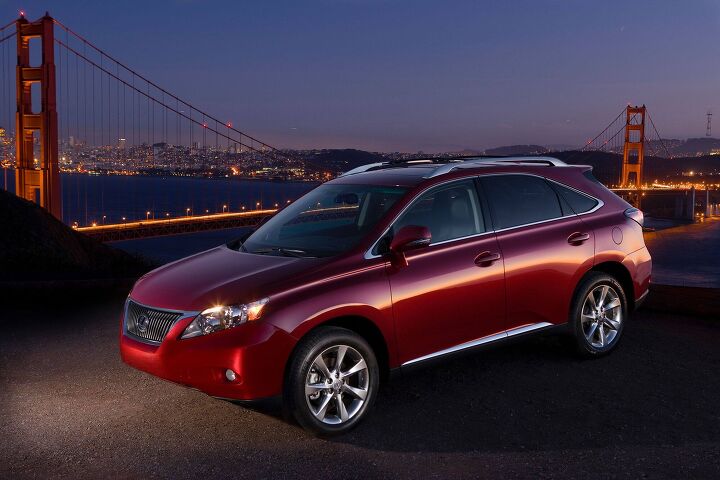 Your Best Bet?
Shoppers set on a used Lexus RX are advised to buy confidently, once the vehicle passes a standard pre-purchase inspection at a Lexus service centre. A model from a Certified Pre Owned (CPO) program may be ideal for extra peace of mind.
See Also: Should You Buy a Certified Pre-Owned Car?
Most of the commonly reported issues with this generation RX should be easy for a technician to detect on a pre-purchase inspection. As this looks to be a fairly solid vehicle where reliability is concerned, consider the price of any extended warranty on offer, and then consider banking that amount of money so it's available to you, whether or not you need a repair.
Good to Know
Recalls:
2010 Lexus RX 350 Recalls, Crash Ratings and Technical Service Bulletins
2011 Lexus RX 350 Recalls, Crash Ratings and Technical Service Bulletins
2012 Lexus RX 350 Recalls, Crash Ratings and Technical Service Bulletins
2013 Lexus RX 350 Recalls, Crash Ratings and Technical Service Bulletins
2014 Lexus RX 350 Recalls, Crash Ratings and Technical Service Bulletins
2015 Lexus RX 350 Recalls, Crash Ratings and Technical Service Bulletins
Published May 17th, 2017 9:44 AM
Popular Articles
Latest Comparisons
Car Buying Tools