42 Views
Top 10 Worst Luxury Cars on Sale Today
February 2nd, 2018 8:54 AM
Share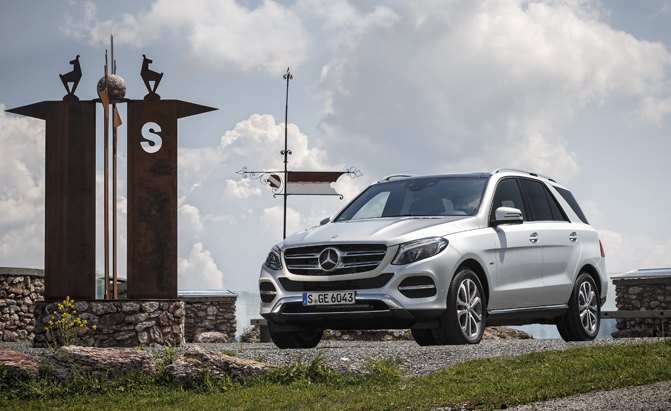 { "id": "13332925", "alt": "", "title": "", "video_link": "https://www.youtube.com/embed/fpYHiwGdMNo", "youtube_video_id": "fpYHiwGdMNo" }
{ "width": 634, "height": 357, "showRelated": true }
It's actually pretty easy for a luxury car to be bad.
It's true that luxury sedans and crossovers are nice to drive, but owning one can be a little different. The more you pay for something, the more you expect out of it. So if your Chevrolet Cruze's infotainment screen freezes, you'll be upset but perhaps a bit understanding. But if a $90,000 SUV has issues with its in-car tech, there's a good chance you'll feel ripped off. And you'll probably be very mad about it. The same is true if the driving experience isn't what you thought it would be, or if the quality of the materials used is subpar, etc.
SEE ALSO: The Best and Worst Cars We Drove in 2017

Today we're going to go over what we think are some of the worst luxury cars on sale today. Some of these should be avoided due to reliability issues, whereas others are overpriced or just downright bad. Look away, luxury car fans – lest your feelings be hurt.
10. Tesla Model X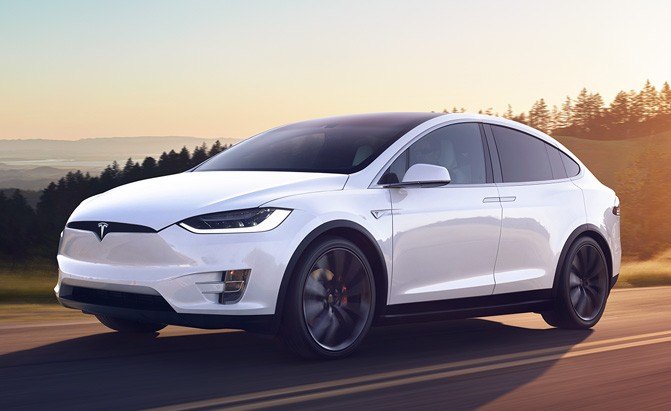 We'll preface this point by saying the Model X gets a perfect score in Consumer Reports' Owner Satisfaction survey, so clearly, Model X buyers are happy with their purchase. We feel obligated to include it on this list due to the vehicle's reliability, however. Consumer Reports found it to be one of the least reliable vehicles on sale in 2017, discovering issues related to the brakes, interior trim, all-wheel drive system and more. The Model X may be fast, and it may have some road presence, but there's nothing luxurious about a service bay.
---
9. Maserati Ghibli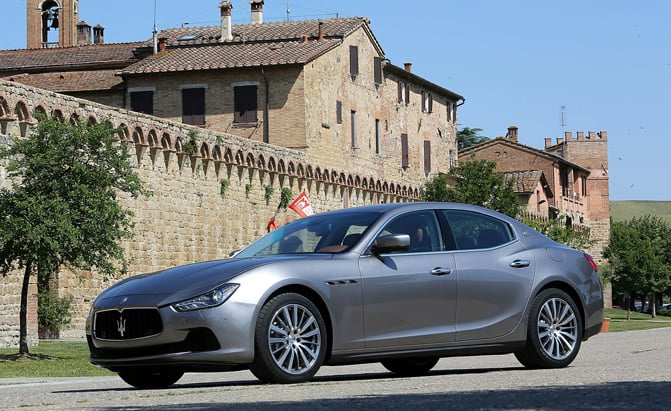 The Ghibli is stylish and fast, but unfortunately, that's about all it has going for it. The Italian sedan's in-car technology can't compete with systems in more up-to-date cars like the Mercedes-Benz E-Class and BMW 5-Series, and the build quality lags behind rival manufacturers too. It's also rather stiffly sprung, something grey-haired Maserati buyers probably don't appreciate much, and weighs a shocking 4,100 lbs on the low end. There's definitely some room for improvement here.
---
8. Mercedes-Benz GLE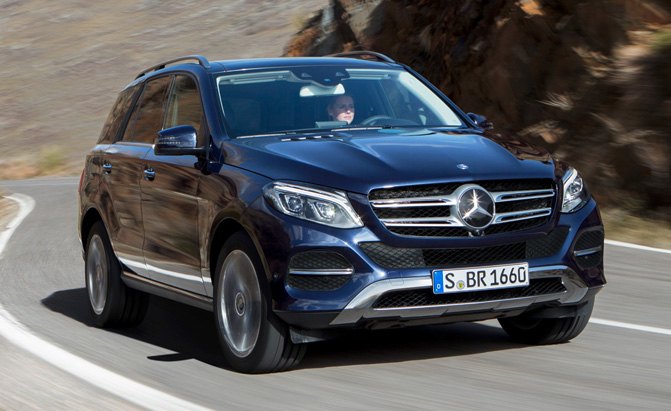 You don't need us to tell you that Mercedes-Benz is capable of delivering some of the best luxury cars in the world. The problem with the GLE is that it's old. The M-Class was introduced back in 2011, and when it turned into the GLE in 2015, it could have used an overhaul rather than a minor update. The W166 GLE/M-Class still has a platform left over from the Daimler Chrysler days, and while not a terrible vehicle, there's certainly better, more up-to-date options out there than the ageing GLE. Mercedes is on a roll recently – give it a couple years and it will have a much better big SUV to offer.
---
7. Mercedes-Benz SLC
Like the GLE, the SLC is from 2011 and has a platform that was developed during Daimler's brief Chrysler love affair. It's not very powerful, with either a 241 hp 2.0-liter turbo or 362 hp twin-turbocharged V6, and it won't be wowing you with its engaging driving experience. It's also pretty expensive, costing $50,000 for the four-cylinder model. There's better performance bargains to be had, and the upcoming new BMW Z4 will probably be a more advanced, stylish option. How cool was the old SLK55 AMG, though?
---
6. Mercedes-Benz CLA/GLA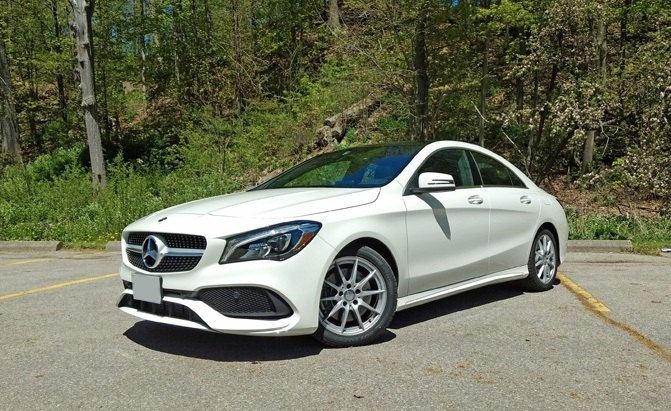 We swear this isn't a "hate on Mercedes-Benz" list. The CLA and GLA have never really been well received, and for good reason. Both have a bit of a clunky ride, which is paired with unrefined powertrain options and an interior that leaves much to be desired. Sure, they are entry-level luxury options, but they still have a three-pointed star on the hood – there's expectations to live up to. Thankfully Mercedes is bringing the next-generation A-Class to the US, and it's looking like a very promising package from the outset.
---
5. Buick Envision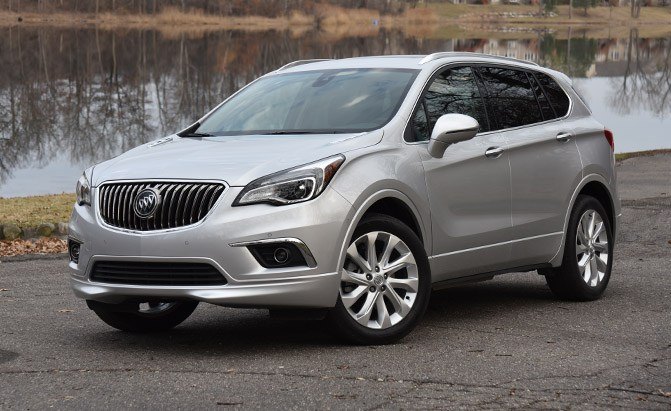 The Envision was nominated for this list by AutoGuide's own Craig Cole. Call the Envision "premium" instead of
"luxury" if you want, but anyway you slice it, this rather pricey crossover just isn't up to task. The ride is jiggly, the steering is darty and the cabin is loud. Worst of all, this built-in-China Buick is poor value for money, coming in at $50,000 for some versions. In Craig's words, "the Envision provides a pretty depressing on-road experience."
---
4. Infiniti QX70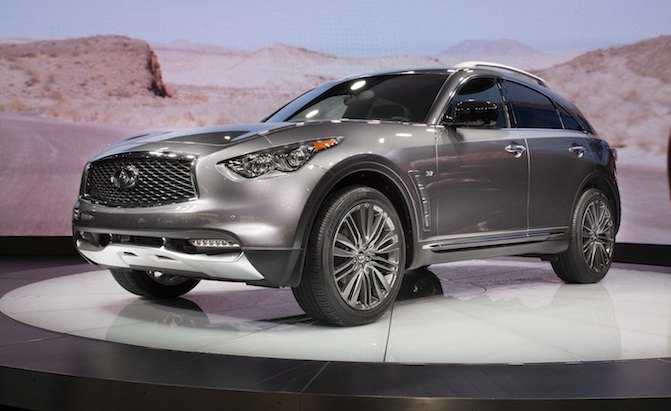 The QX70 is unfathomably old. It was first introduced for the 2009 model year, which means Nissan probably started engineering it in 2006. Props to Infiniti – it still looks pretty good, but put it next to something newer like the QX30 and it doesn't even look like it's from the same brand. The interior can be nicely appointed on higher end models, but is also showing signs of age. The 3.7-liter V6 engine, the sole available powertrain, is just a tad too thirsty and a bit out of date as well. This SUV is in dire need of a replacement.
---
3. Cadillac Escalade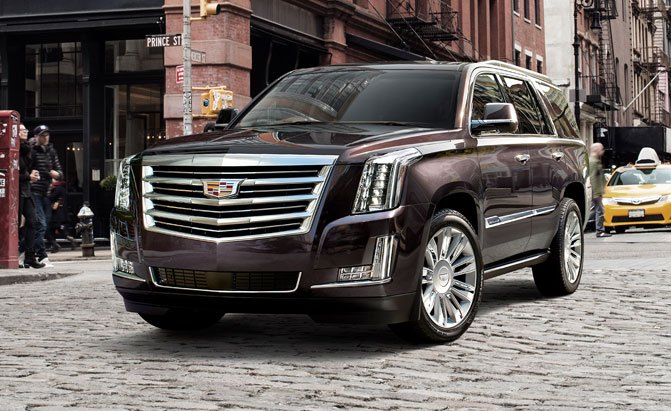 The Escalade might be one of the most attractive SUVs around, but it's probably best avoided by luxury car shoppers. Consumer Reports ranked it as the worst luxury SUVs on sale today, docking it for its stiff ride, clumsy handling, poor braking performance and poorly designed, cramped cabin. It also proved to be the most unreliable SUV it tested in 2017. Yikes. At least it looks good..
---
2. Cadillac ATS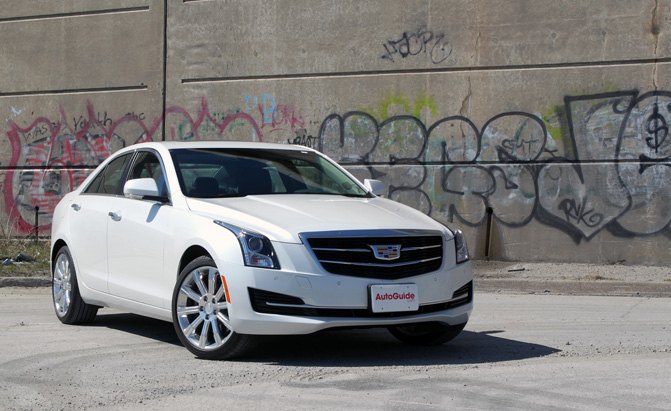 We admit to this one being a sort of personal vendetta. We find the ATS to be an entirely lackluster product – forgettable styling, uninspiring powertrain options and a marketing team trying to convince you it's as good as any comparable offering from Germany. Don't be fooled – the ATS doesn't have the luxuriousness of the Mercedes-Benz C-Class or the refined powertrains of the 3-Series. The gauges also look like they were plucked from a 1995 Chevy Beretta, and the touch-activated audio and HVAC controls are a nightmare to use. You also have to visit a GM dealership to get one, which is probably the worst part about buying any Cadillac.
---
1. Lincoln MKT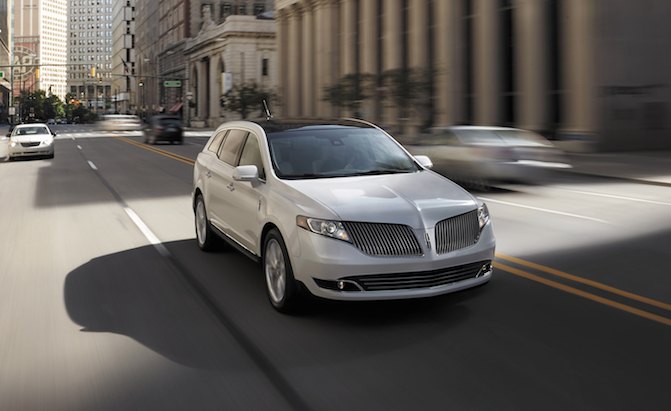 The Lincoln MKT takes every consistent theme from this list and balls them up into one seriously revolting product. Ugly? Check. Out of date? You bet. Overpriced? Yes. Bad in-car technology? Definitely. The 3.5-liter EcoBoost V6 and dated six-speed automatic transmission also return a rather dismal 16 MPG city and 24 MPG highway. We can't even believe this is even on sale anymore – let alone for $44,000. We truly pity the poor soul that strolls into a Lincoln dealer over the next year and spends their hard earned cash on one of these.
Feel free to let us know what your least favorite luxury cars on sale today are in the comments below!
Published January 22nd, 2018 3:24 PM
Popular Articles
Latest Comparisons
Car Buying Tools