98 Views
Top 10 Worst Performance Cars: The Short List
November 21st, 2017 11:38 AM
Share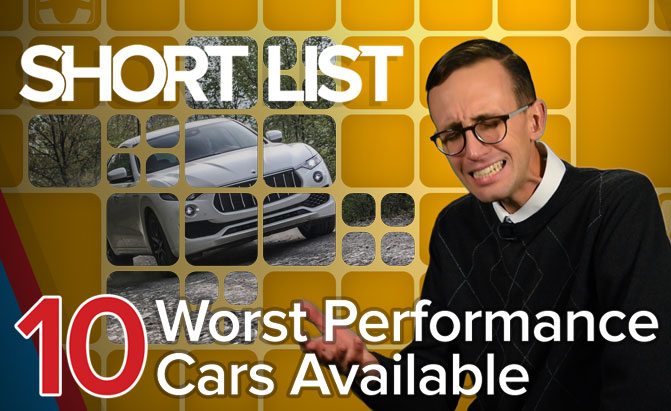 { "id": "13315552", "alt": "", "title": "", "video_link": "https://www.youtube.com/embed/ibEGpg77oiM", "youtube_video_id": "ibEGpg77oiM" }
{ "width": 634, "height": 357, "showRelated": true }
If you want to go fast, there are plenty of cars on the market today that can deliver bucket-loads of speed, but certain high-performance models are best avoided.
Bad cars are hard to come by these days. Even budget manufacturers turn out exceptional products. Still, some offerings are less nice than others.
And this got us to thinking, what are the least desirable performance models available today? Getting to the bottom of this, the AutoGuide.com staff voted and here are 10 of our least favorites.
---
10. BMW i8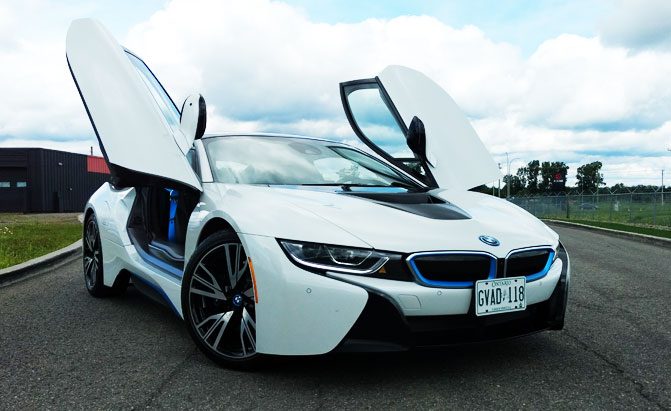 And we start with the BMW i8, which was nominated by Sami Haj-Assaad, our road test editor. The car has tons of style and is stuffed to the gills with cutting-edge technology, but according to him, it's not much of a performance car – a shame since it looks so exotic. Another downside… This Bimmer is also incredibly expensive, starting around $145,000. Yikes!
SEE ALSO: 2017 BMW i8 Review
---
9. Ford Focus RS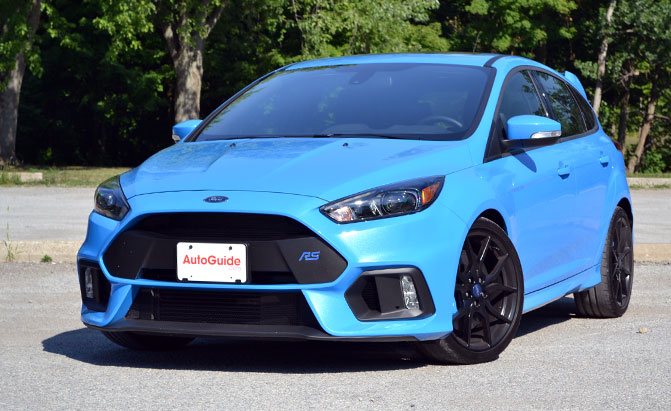 Next up, a surprising suggestion and a vehicle many of us happen to enjoy quite a bit, the Ford Focus RS. If you recall, this hottest of hatches is our 2017 Car of the Year. It also did extremely well in the recent sport compact comparison test we put together, coming in a close second to the Honda Civic Type R. But news editor Sam McEachern explained their rear differentials tend to overheat during track use, one of myriad issues people are grousing about over on Reddit. So, while the RS is great to drive and hella fast, perhaps it's not a complete package.
SEE ALSO: Ford Focus RS Wins 2017 AutoGuide.com Car of the Year
---
8. Nissan Juke NISMO RS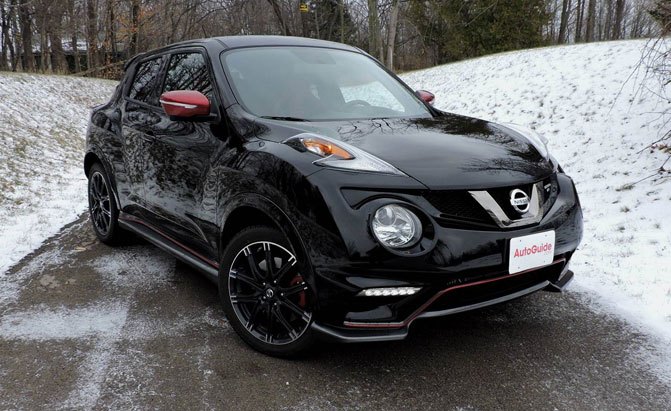 The No. 8 car on this list of 10 Nissan's Juke NISMO RS, which was hand selected by our very own Jonathan Yarkony, editorial director of the AutoGuide.com Group (aka, the big boss). He's no fan of this tiny crossover, especially when it's equipped with three pedals and front-wheel drive, a drivetrain arrangement that's overwhelmed by the engine's 215 horsepower and 210 pound-feet of torque. He also noted the gearbox is so repellant it makes all manual transmissions look bad.
---
7. Hyundai Veloster Turbo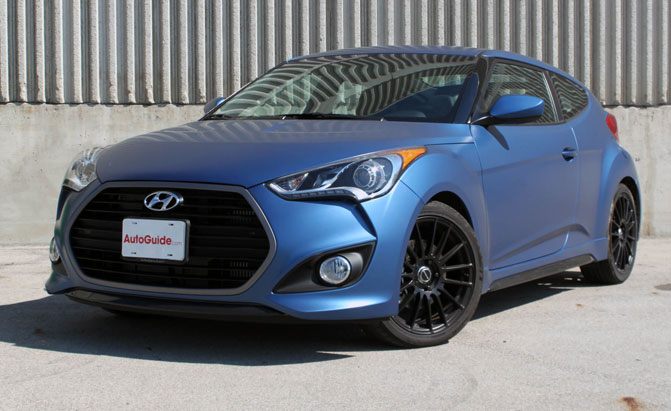 Another model worth including on this list is the Hyundai Veloster Turbo. Sure, it looks fun, but so does your typical Adam Sandler movie. With either, it only takes five minutes to realize they're both terrible. Even with a 201-horsepower turbo under the hood and a six-speed manual, this car is "meh" at best thanks to sloppy dynamics.
---
6. Dodge Challenger/Charger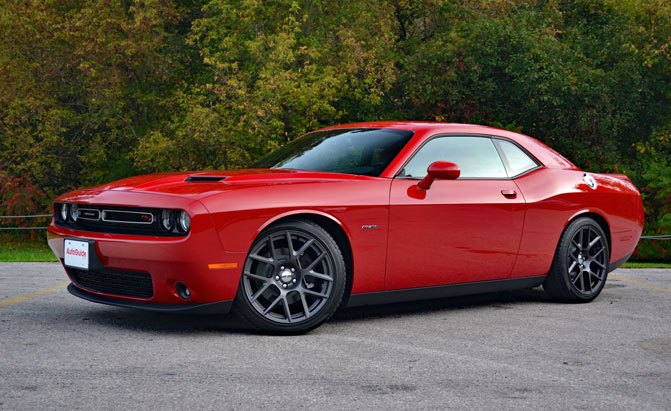 Another vehicles – yes, plural – nominated by Sami is the Dodge Charger/Challenger duet. Built on Chrysler's aging LX platform, which is cobbled together from leftover Mercedes-Benz components, these cars offer uninspired handling, even in upper trim levels. That being said, Samwell did acknowledge that they do offer some kick-ass engines. Can you say Hemi V8, Hellcat or Demon?
---
5. BMW M3/M4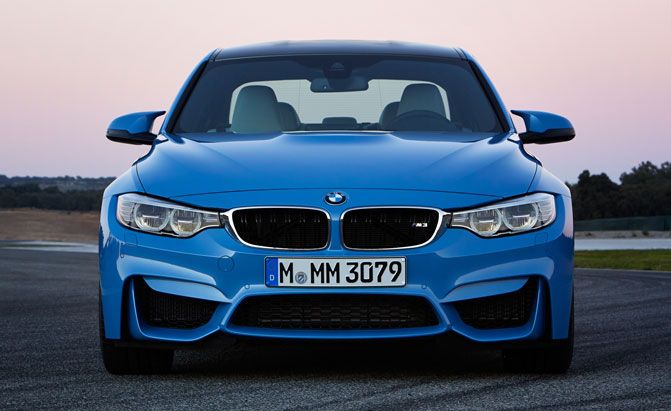 Surprisingly, the BMW M3/M4 was a vehicle suggested by three different AutoGuide editors: Sam, Sami, and Michael Accardi. They all noted the M3 has lost the magic that used to make it the envy of enthusiasts. Indeed, higher-end versions of the Chevy Camaro or Ford Mustang probably deliver more fun for a lot less cash.
---
4. Fiat 500 Abarth
In fourth place, we find the Fiat 500 Abarth, a cute little bugger with an unexpectedly rorty exhaust note. Unfortunately, the car is also compromised, with a completely awkward driving position, improper ergonomics, and hefty blind spots. It's quick and affordable, but enthusiasts looking for a performance car can do much, much better.
SEE ALSO: 2015 Fiat 500 C Abarth Review
---
3. Maserati
Next up, Maserati. No, that's not a single nameplate, but an entire automaker. Sami suggested the trident brand because its entire range is ostensibly sporty and designed for people that love to drive, but its products, well, they generally fall completely flat.
SEE ALSO: 2016 Maserati Quattroporte Review
---
2. Subaru WRX STI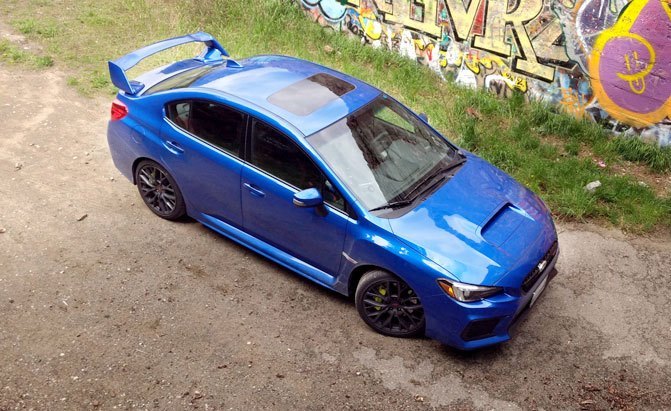 Our next selection is sure to enrage most of you reading this article. The Subaru WRX STI is one of our least favorite performance cars available today and here's why. This rally-bred, all-wheel-drive machine may have legions of fans, but it's positively agricultural in practically every way, from the sloppy shifter and vague clutch, to its laggardly engine and weird steering feel. The STI also came dead last in our sport-compact shootout, and by a wide margin, though at least it never broke down during testing like the Type R did… TWICE.
---
1. Nissan Sentra NISMO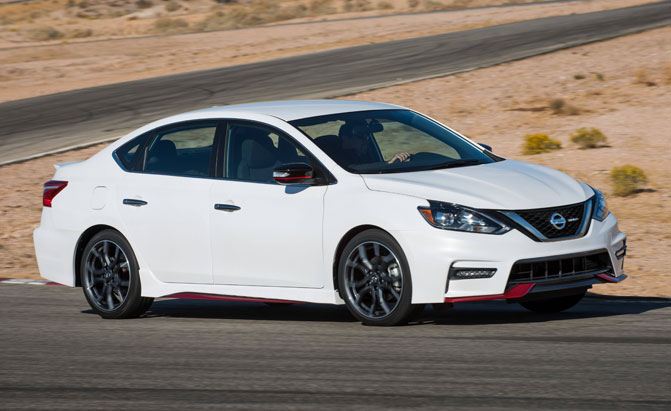 Finally, we come to the – are you ready for it? – Nissan Sentra NISMO! When the e-mail first went out asking for suggestions to include on this Bottom-10 list, editor-in-chief Jodi Lai responded almost immediately with a single-line reply: SENTRA NISMO.
It's a car she called "a massive letdown." Yarkony also described it as utterly boring and an insult to the NISMO brand. Optimistic pricing does it no favors, either. This gussied-up Sentra starts at nearly 26 grand, making it a few hundred bucks more expensive than a base Volkswagen GTI, which, of course, is a legitimately awesome car.
Check out more episodes of The Short List!
Published November 21st, 2017 11:31 AM
Popular Articles
Latest Comparisons
Car Buying Tools