9 Views
Rivian's Infotainment Has Quirky Reference From The Simpsons Buried In Engineering Menu
August 8th, 2022 11:13 AM
Share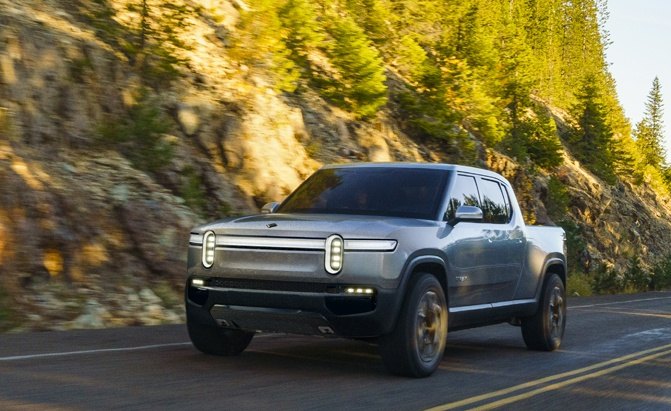 Are you a fan of The Simpsons? Rivian's engineering team certainly is.
A Reddit post, crossposted to our Rivian Owners forum, shows an owner exploring the vehicle's engineering menu, which is buried in the vehicle's infotainment screen. The engineering menu isn't supposed to be privy to the average owner, but it appears that this owner has figured out a way to access it. On the main engineering menu screen, tapping the furthest right battery cell illustration brings up a video of Homer Simpson singing his " Max Power" song.
Rivian Maxpower Easter Egg/Mode from Motor Trend from Rivian
It's a funny easter egg. It seems like these new school EV startup brands are full of jokesters full people who acknowledge and embrace popular culture. After all, Tesla's top trim "Plaid" is directly inspired by Spaceballs (1987). Yet, the Simpsons reference isn't quite front-and-center, so we don't think there's any worry that owners and Rivian fans alike won't grow tired of the reference the same way we hear about Tesla's Plaid vehicles.
Interestingly, though, we can't help but wonder; does Rivian have permission to use a clip from a copyrighted show, baked into its drive system? Engineers and software coders leave inside jokes in lines of code all the time. True, the Simpsons' reference isn't really meant to be seen by normal drivers, but an inside joke involving a few lines of code is different than footage from a syndicated show playing on demand without too much effort.
Hopefully, Disney doesn't give Rivian too much harassment. Considering the company is somewhat struggling to deliver cars, a copyright lawsuit is the last thing the company needs right now.
Become an AutoGuide insider. Get the latest from the automotive world first by subscribing to our newsletter here.
Published August 8th, 2022 11:13 AM
Popular Articles
Latest Comparisons
Car Buying Tools