413 Views
The Time Is Now To Invest In a Smart Home EV Charging Station
June 6th, 2023 1:06 PM
Share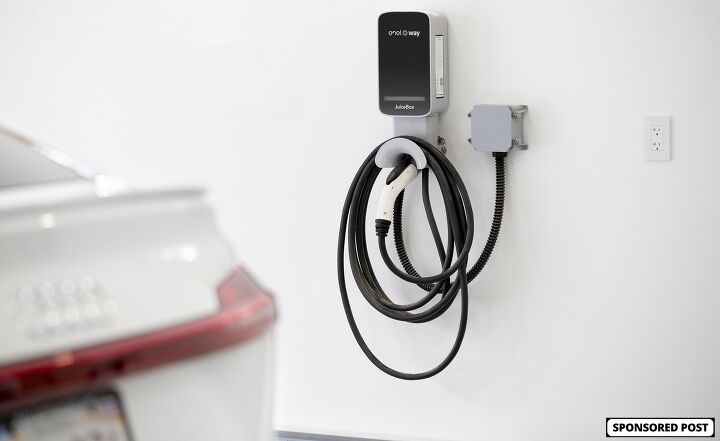 Electric vehicles have recently made major strides toward widespread adoption, both in North America and around the globe, and for good reason. Beyond the narrative about minimizing our environmental impact by reducing carbon emissions from the burning of fossil fuels; EVs are just plain good, delivering a broad range of practical advantages over their fossil fuel-burning counterparts.
Among those advantages: EVs are significantly quieter than gasoline or diesel combustion vehicles; they have fewer moving parts, and are therefore less prone to mechanical failure; they typically deliver peak torque at very low RPM for exceptional real-world acceleration; and the cost to recharge an EV is a fraction of the refueling cost for the average gasoline or diesel vehicle.
But here are some of the biggest advantages that all too often get left out of the conversation: "refueling" is often as easy as pulling into your own garage and plugging in; EVs often cost less-than-advertised up-front thanks to the availability of federal and state tax incentives and other rebates; and, they're quite often safer than their fossil fuel-burning counterparts.
Let's take a look at each of these advantages in a bit more detail.
Convenient Refueling
Charging up your EV is decidedly more convenient for the average commuter than fueling up a gas or diesel vehicle. Home EV charging stations such as the JuiceBox series from Enel X Way give owners ready access to a smart, WiFi-connected recharging solution that can be accessed on-the-go through a smartphone app or web portal.
By going with a smart charger like JuiceBox, EV owners can optimize their charging needs through the JuiceNet software platform. Here you can manage charge time, rate, and consumption. Compared to a traditional charger that just starts charging at its listed voltage level as soon as you plug in, a smart charger allows you to control the flow electricity. This way you can charge when rates are cheapest.
A JuiceBox smart charger will also let you know when your EV is ready to be charged and when it is finished. It will even remind you to plug your vehicle in when the batteries are getting low. You can even integrate your JuiceBox charging station with Amazon Alexa for a truly integrated voice-controlled solution, all right at home.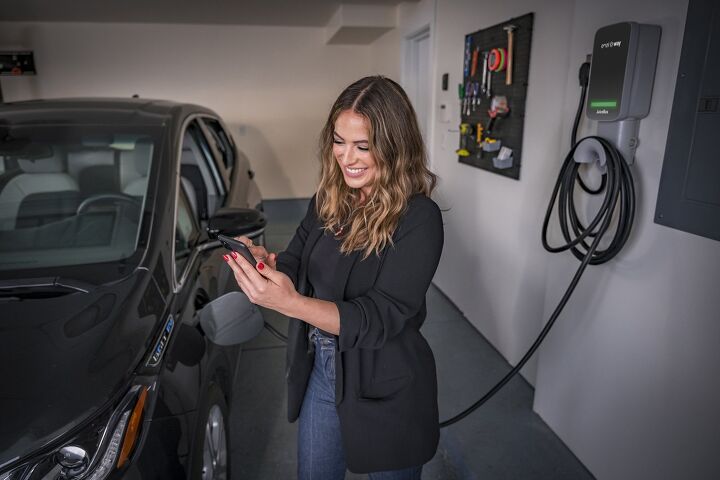 The Enel X Way JuiceBox home EV charging lineup comprises three models: the JuiceBox 32, JuiceBox 40, and JuiceBox 48. The JuiceBox 32, rated for up to 32 amps of current, is the lowest-priced of the three and is available as either a hardwired unit or with a 240V NEMA plug. It's the perfect solution for shorter-range EV models, especially for homes with electrical systems limited to 40 amps. The JuiceBox 40 is the middle-of-the-range option, with 40 amps of charging current and all the same convenience features that make the JuiceBox 32 great: attractive indicator LEDs, a weatherproof and dust-tight durable polycarbonate housing, hardwired and 240V plug options, and the convenience of WiFi connectivity. The JuiceBox 48 is available only as a hardwired unit, although it's software configurable for anywhere from 16 to 48 amps of current in case your residential electrical system is limited.
In short, the Enel X Way JuiceBox EV charging station is a model of perfect convenience, and it'll make you wonder how you ever put up with the gas station. For a full deep-dive into the JuiceBox home EV charging station lineup, see our earlier article on the topic.
Tax Incentives and Rebates
While it's true that the rules governing which electric vehicles qualify for federal tax incentives in the US are in something of a state of flux, today, there are still plenty of excellent EVs that can really pay off come tax day. As of this writing, these include the Ford F-150 Lightning and Ford Mustang Mach-E, the Chevrolet Bolt EV and Bolt EUV, the Cadillac Lyriq, the Tesla Model 3 and Model Y, and many others, all of which qualify for up to $7500 in federal tax incentives. That's partly because a prior law that began phasing out tax incentives starting with an EV manufacturer's 200,000th unit sale was reversed by the Biden administration, although other restrictions relating to the country of origin of the vehicle and its key components is soon to take effect. Even plug-in hybrids, such as the Jeep Wrangler 4xe and Grand Cherokee 4xe, the Chrysler Pacifica Plug-In Hybrid, and the Ford Escape Plug-In Hybrid offer up to $7500 in federal tax incentives.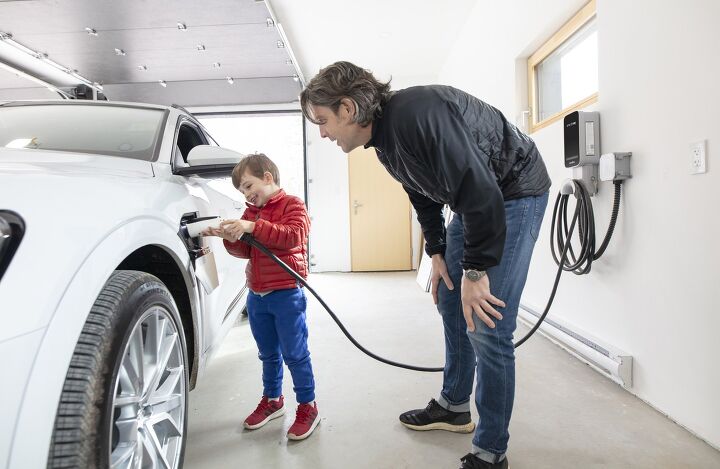 In addition, many US states have their own rebate or incentive programs for EVs. Maine, for instance, offers a $1000 rebate on plug-in hybrids and a $2000 rebate on battery-electric vehicles to individuals, businesses, and other organizations. In New York, the New York State Energy Research and Development Authority (NYSERDA) offers rebates up to $2000 for the purchase or lease of a new qualifying electrified vehicle. And in Michigan, as well as some other states, electrical utility providers like Great Lakes Energy offer rebates of $500 or so, intended to help cover the cost of a home EV charging station. Learn more about the incentives offered in your state.
There are also incentives and rebates available for EV chargers, including the installation process. On the national level, the federal government will cover 30% of the cost of an EV charger and installation up to $1000 for residents and up to $30,000 for commercial installations.
Additionally, more than 30 U.S. and Canadian cities offer rebates for residents who purchase EV charging equipment with rebates ranging from $150 to $750.
Safety Records
There's a myth floating around that electric vehicles are somehow less safe than internal combustion cars, but in fact, the opposite appears to be true; according to a recent study by the Insurance Institute for Highway Safety, injury claims among EV passengers involved in crashes are more than 40 percent lower than for comparable internal combustion cars. Meanwhile, data from the Highway Loss Data Institute show that insurance claims for EVs are also roughly 40 percent lower, and EVs experience significantly fewer collisions.
This all makes intuitive sense. For one thing, gasoline is a highly combustible liquid, and the chances of an ignition somewhere outside of the engine are significantly increased in the event of a crash. For another, while EVs are only subject to the same crash safety standards as other road-going vehicles, their big, heavy batteries actually lend themselves quite well to protecting the passenger compartment against dangerous intrusions, and in any given crash, the heavier vehicle tends to receive less impact force than the lighter one. What's more, it's reasonable to suspect that the average EV has more access to advanced driver assistance systems than the typical internal combustion vehicle, both because automakers have a desire to distinguish their EVs as high-tech, "cutting-edge" machines, and because all that battery capacity makes computing power that much easier to bake in.
Published June 6th, 2023 1:06 PM
Popular Articles
Latest Comparisons
Car Buying Tools