814 Views
2024 Kia EV5 Revealed With Cool-Looking Bench Seat
August 25th, 2023 12:15 PM
Share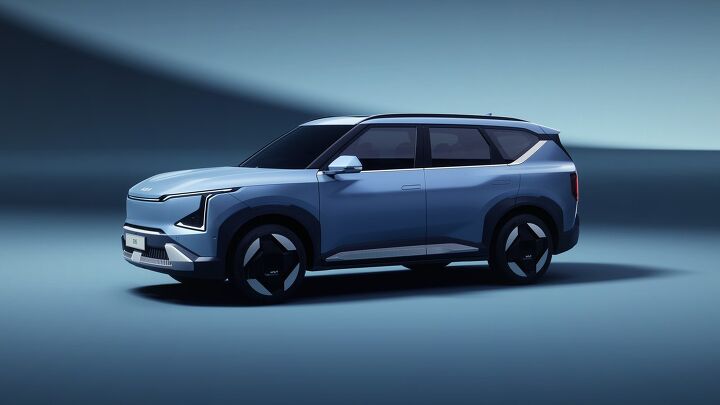 Kia hasn't announced if it'll come here, but we all think it should.
Previewed a few months ago, Kia's unveiled its latest EV crossover – the EV5. The production model hasn't changed all that much from the concept, save for bigger exterior mirrors, and honestly, that's about it. The EV5 looks a lot like the three-row EV9, albeit much, much shorter.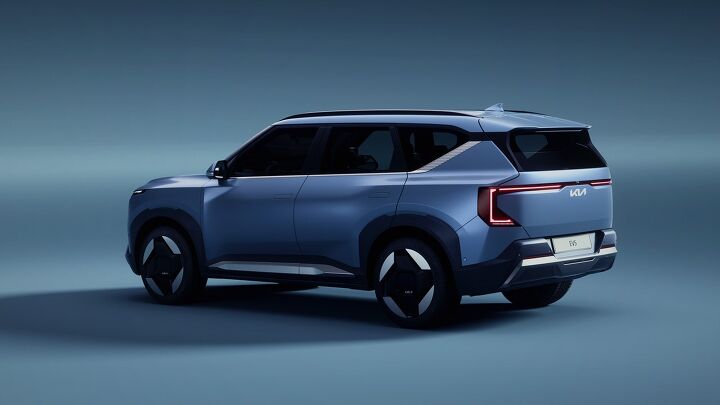 And short, it is. Kia hasn't released official specifications, but other sources say the EV5 is about 182-184 inches long, slightly shorter than the Tesla Model Y's 187-inch long length. Technically, it would be about the same length as the Kia EV6, but we think the EV5's boxy and traditional SUV form factor wouldn't make the EV5 and EV6 intrude on each other on the market. The EV6 is a sleek sporty wagon, the EV5 is a blocky SUV; they are two different cars, despite using the same E-GMP platform.
Inside, the EV5 uses the same shroudless, twin-screen setup we've seen in other Kias. The swiveling lounge seats didn't make the jump from the concept, but, Kia has introduced a faux bench seat for the front. It all looks swanky and high quality, two things we've come to expect from Kia.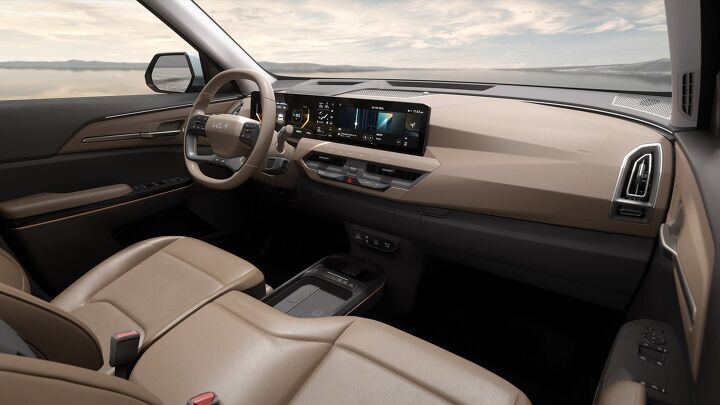 Power, range, pricing, and even the US and Canadian availability haven't been revealed yet. Yet, since it is an E-GMP platform car, it could use any number of single or dual-motor setups that range from 149 horsepower all the way up to 577 horsepower. The batteries could range from as small as 53 kWh, reaching past 82 kWh.
Initially, the Kia EV5 will be made and sold in China, but other markets will gain the model soon. Kia hasn't confirmed the EV5 for the US or Canada, but we think it would be a perfect fit. The EV6 is a cool EV, but its low-slung appearance and station wagon form factor may be less convincing to the buyer in search of a more traditionally shaped crossover.
Kia will drop more details of its EV5 on the Kia EV day, which will be in October.
Become an AutoGuide insider. Get the latest from the automotive world first by subscribing to our newsletter here.
Published August 25th, 2023 12:15 PM
Popular Articles
Latest Comparisons
Car Buying Tools