1.4K Views
Ford Edge, Escape, Transit Connect Reportedly Slated For Cancellation
August 31st, 2023 11:16 AM
Share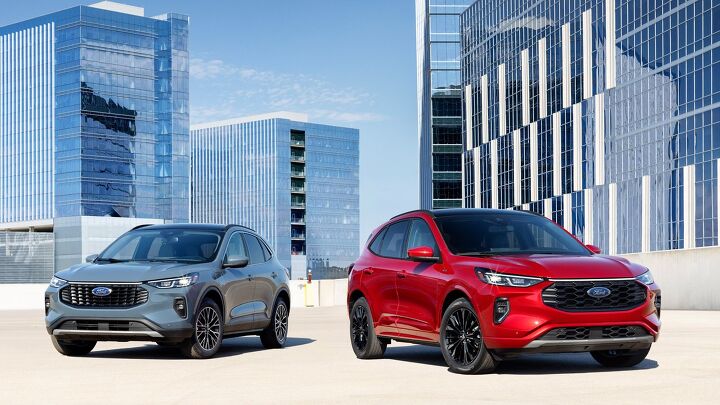 Ford is planning some big changes to its lineup.
It's been a while, but Ford made huge waves in the automotive industry when it announced that it would kill all of its car-shaped models in order to focus on crossovers and SUVs. This controversial move seems to have paid off, but now there are rumblings that three gas-powered crossover nameplates are on their way out; the Edge, Escape, and Transit Connect.
According to a report from Automotive News, Ford is expected to kill those three models and Focus on electric vehicles in their places. It's not clear if Ford will do a distinct one-to-one replacement of said vehicles, for example, the Transit Connect will simply be killed without a replacement.
The death of the Edge and Escape aren't entirely unsurprising. The Edge has had a few facelifts, but it's roughly the same as it's ever been since its introduction a decade ago. In China, the model has been replaced with an all-new design, but Ford's been coy as to whether it'll make the jump to US sales. The Escape is a little less surprising, sales have remained healthy, but it does kind of overlap with the popular Bronco Sport.
Puzzling, however, is Ford's insistence to kill those models for EVs. Ford has publically struggled with the profitability of its EV brand, claiming to lost more than $4 billion. Mustang Mach-E sales are down 21% year over year; is that wise to kill strong-selling models for cars that might just be money losers?
We won't know until it happens, though. Watch this space, Ford will likely announce its future ICE and EV plans very soon.
Become an AutoGuide insider. Get the latest from the automotive world first by subscribing to our newsletter here.
Published August 31st, 2023 11:16 AM
Popular Articles
Latest Comparisons
Car Buying Tools