1.5K Views
Volvo XC90 Vs Audi Q7: Which SUV Is Best For You?
April 6th, 2022 11:03 AM
Share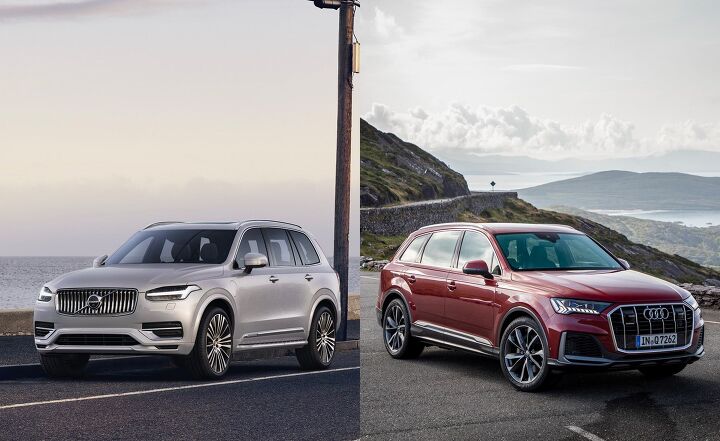 The minimalist or the opulent? That is the question.

20 years ago, the idea of Audi and Volvo both building large, three-row SUVs would have been laughable. But here we are, and Audi's Q7 and Volvo's XC90 are some of the nicest ways around to transport seven people. But there are still big differences between the two because they go about delivering luxury, comfort, and safety in their own special brand styles. So here's a look at which premium beast of burden is right for you.
Cabin Size
With three rows each, these are both large vehicles. Sharing almost identical wheelbases on the high side of 117-inches long, room is similar inside. Though if ultimate size matters to you, the Audi is 4.4-inches longer nose to tail. That means that inside they have similar amounts of passenger space. Both seat up to seven, with front head and legroom close enough as to not be significant. Second-row passengers in the Q7 will find nearly two inches more leg room and two inches more shoulder room, which is the difference between economy and economy plus on some airlines, so we'll call it significant.
Get a Quote on a New Audi Q7 or Volvo XC90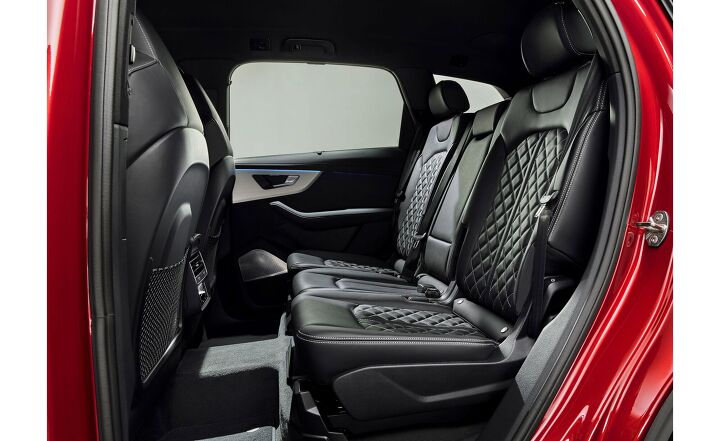 In the third row, the Audi offers 29.2-inches of legroom and 35.9 inches of head space. Volvo's XC90 has appreciably more with 31.9 and 36.3 respectively. We'd call the Audi the winner for four or five passengers, the Volvo for the rearmost row. Still, these third rows are not for tall passengers on a regular basis.
Cargo Space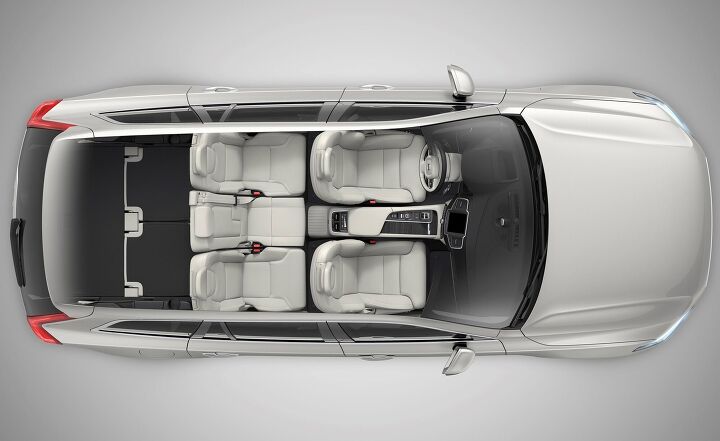 Behind its third row of seats, the XC90 can hold 12.6 cubic feet of stuff or about a subcompact car's trunk. Fold the third row and that grows to 35.6 cu ft, and will all the seats down you can cram up to 65.5 cubic feet of stuff in the Volvo. Audi offers a slightly larger 14.2 behind the third row, a nearly identical 35.7 behind the second, and a larger 69.6 with everything folded flat. That gives the Audi the win here, but unless you need max cargo all the time, the differences aren't all that great.
Interior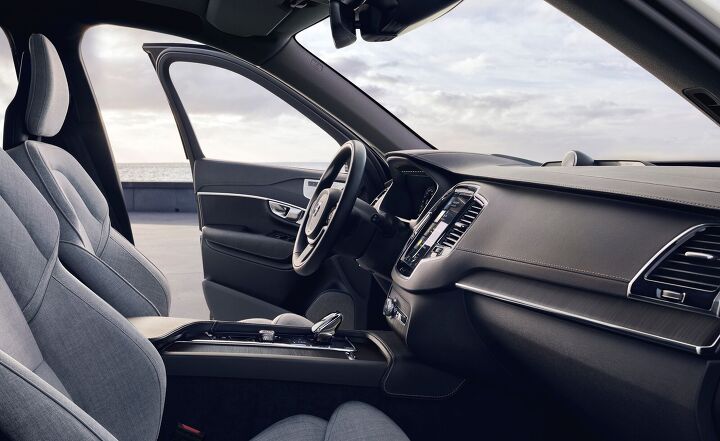 Audi and Volvo both take a minimalist approach to luxury, but they do it in very different ways. In the Audi, you'll find big, soft-looking seats, but with the rears thin enough that they don't take away too much of the cargo space. You can also pick from a wide range of shades of hide depending on the trim level you've gone with. The dash has what looks like one large vent running almost end to end, with a gap for the dashboard that features the Audi Virtual Cockpit configurable screen. There's a large infotainment screen running Audi's MMI system and below that another screen for the climate control system. It's elegant, simple, and functional—typical for Audi.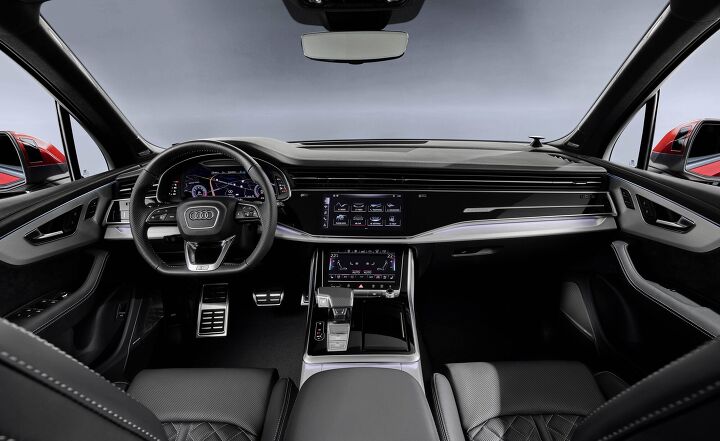 The Volvo's seats look strangely lumpy, and segmented, but once you're settled they're supremely comfortable. Its dash looks quite dull, though, especially compared with Audi's, with the passenger side an expanse of nothing with some nice trim below it. Volvo's infotainment screen is in portrait mode, so it takes up less of the dash's width but makes it look smaller than it really is.
Performance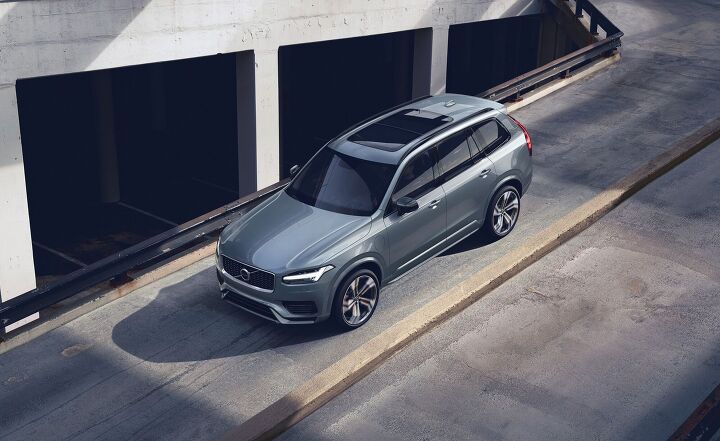 Audi offers two engine choices in the Q7. The smaller a 2.0-liter turbo-four making 248 hp and the larger a 3.0-liter turbo V6 (badged 55 on the trunk) that makes 335 ponies. Both get all-wheel drive and an eight-speed auto. The four-pot, badged 45 TFSI, is a little underpowered for this size, especially if you're loaded up. If you want a quick one, you'll need to spend a lot more for the performance SUV, the SQ7.
SEE ALSO:
2020 Volvo XC90 T8 Review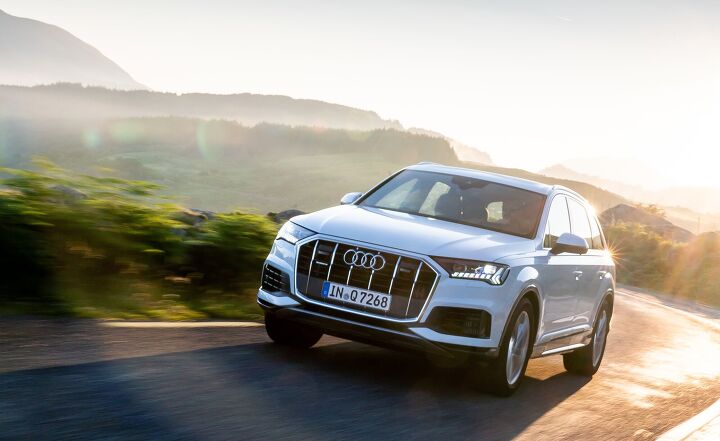 Volvo has four powertrain choices, though all use the same 2.0-liter four. T5, available in front and all-wheel drive, turbocharges the engine for 250 hp—again a bit low for this segment. Get the T6 (T6 and T8e are AWD) and you get a turbo and a supercharger for less lag and a more fitting 316 hp. Top of the heap is the T8e, a plug-in hybrid that, thanks to an electric motor, makes 400 hp and 472 lb-ft. It can run on just electric power, too, and we'll get to that in the next section. Winner here, though, we'd give to Volvo.
Fuel Economy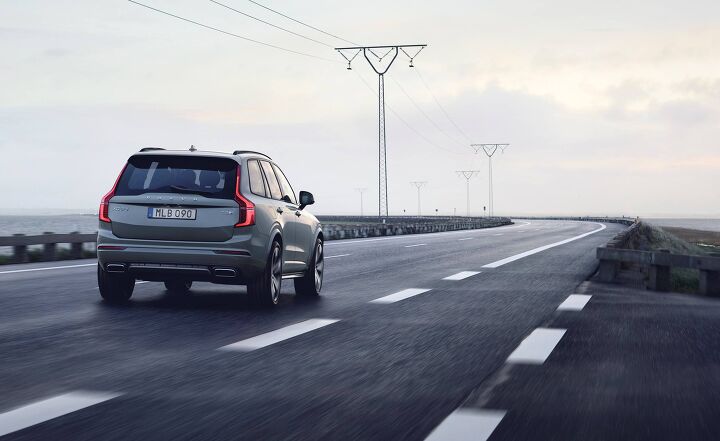 Take the smaller engine, and the Q7 is estimated to deliver 19 mpg city, 23 highway for a total of 21 combined. The larger V6 will cost you a bit more at the pumps, but not all that much, with a 17/21/18 estimate city, highway, combined. On the Swedish side, the T5 and front-wheel drive should deliver a much more impressive 21 city, 30 highway, 25 combined. All-whee drive makes that 20/27/23. The T6 offers 18 city, 26 highway, 21 combined, and the T8e has an all-electric range of 18 miles, then 27 mpg combined after that. The EPA calls it 55 mpge; we say that the Volvos all deliver significantly better fuel economy than the Audis, though both brands need premium gas.
Technology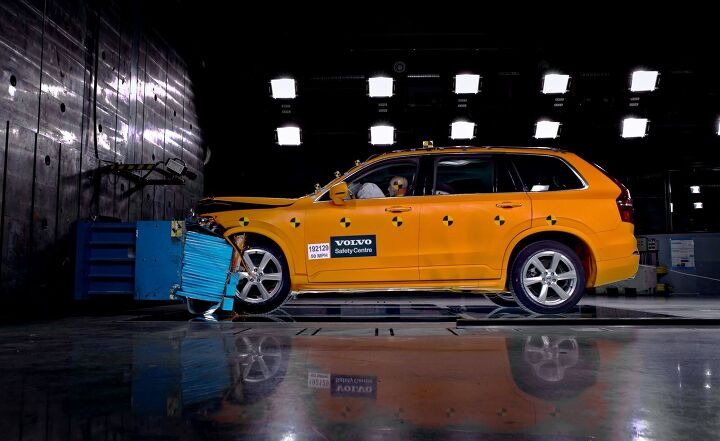 Volvo is big on safety, and that means that all trims come with a load of standard driver aids including adaptive cruise, Pilot Assist, lane guidance, rear parking sensors, blind-spot and cross-traffic alerts, road sign info, collision mitigation, and seat belt minders on every chair. A 12.3-inch digital cluster comes standard as does the 9.0-inch screen in the dash. Audi reserves cruise control for top trims, as well as traffic sign info and blind-spot alerts. It does have pre-sense collision mitigation, and Audi makes night vision an option on the highest trims. Audi also has a 12.3-inch digital cluster. Give the nod to Volvo for all the standard driver assistance.
Price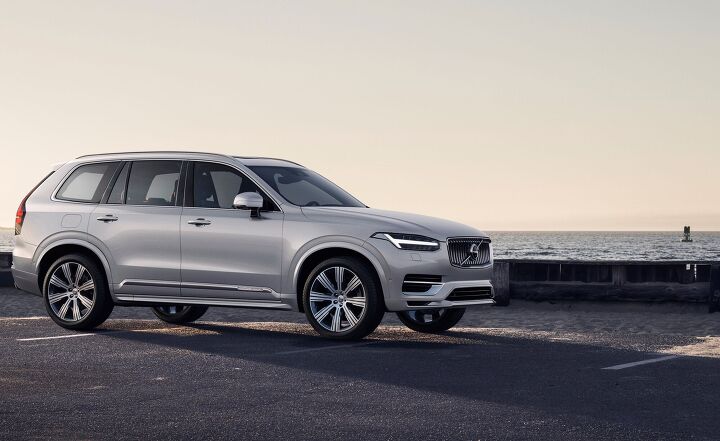 Volvo starts the XC90 from $48,350, or you can get the sporting R-Design from $56,100 and top-dog Inscription for $62,600, giving you extras like ventilated seats and a Harman Kardon audio system. Adding AWD to the base is $2,500, T6 adds $7,950, and the plug-in starts from $67,000. The options list isn't huge, but you can add a heated wheel for $750 or head-up display and LED lights for $2,450 across the board. Top trim is T6 or T8e only and adds more color and trim options. Air suspension on top trim is $1,800.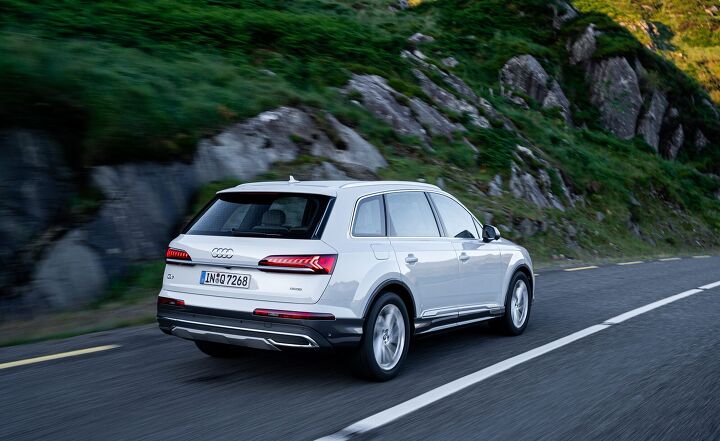 Audi starts the Q7 45 from $54,800, or about $4k more than an AWD Volvo. The big engine adds $6,000, mid-range Premium Plus is $57,200 as 45 or $63,800 with 55, and Prestige 55 is $71,200. A heated steering wheel is the same $750, all the driver aids are $1,750 on Premium Plus, and air suspension $2,500. On Prestige, there's a $6,400 luxury pack with ventilated seats and more leather.
With Volvo giving you more stuff from base all the way to the top of the line, and offering a plug-in hybrid in the mix with even the base trim, we give the pricing nod to v for value Volvo.
Verdict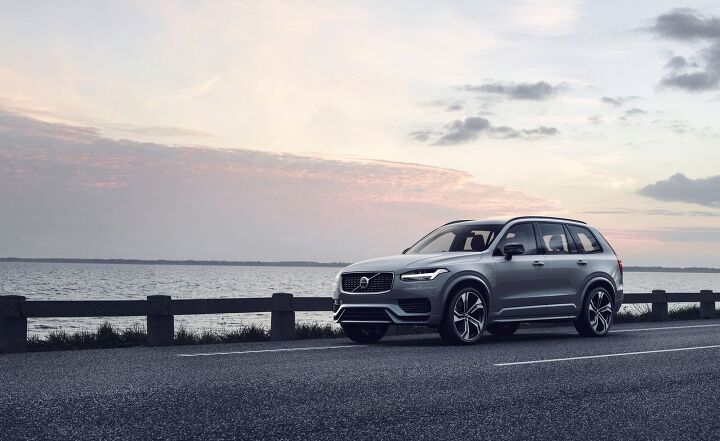 The Volvo XC90's a little older than the Audi Q7, but it continues to offer more technology at a lower price. Audi makes you feel a bit more special inside, and that's definitely important in this segment, and it also gives you a bit more space. And a badge that's a bit more flash. If looking and feeling special is your bag, take the Q7, but the value and content of the XC90 give it the win in our books.
Published July 29th, 2020 3:11 PM
Popular Articles
Latest Comparisons
Car Buying Tools