7 Views
2016 Hyundai Elantra GT Review
May 29th, 2015 9:00 AM
Share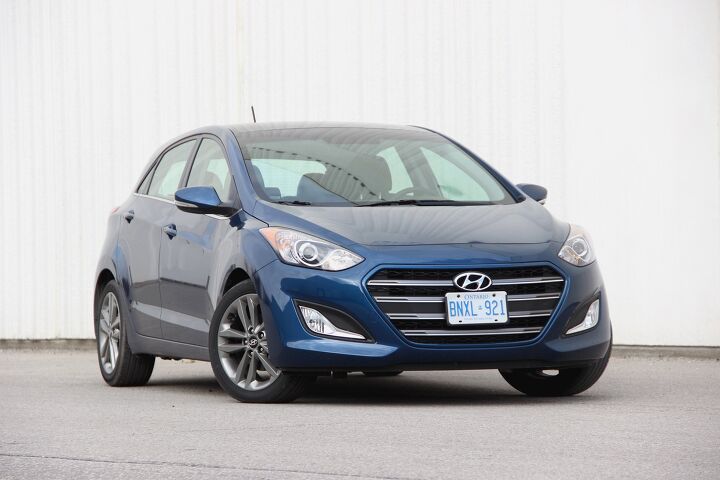 Hyundai has an uphill battle in ridding itself of the less-than-desirable image its older products carried.
Up until the fifth–and current–generation, the Elantra didn't do much to dissuade people from thinking of Hyundai as a brand to go to out of budget necessity rather than desire. People are also keeping their vehicles longer now than they ever have before, so there's still a chance that the "old" Hyundai is still sticking in your mind.
For the Elantra, that all changed with the 2011 model year when Hyundai began impressing customers and reviewers alike with an especially stylish new generation. But as these things tend to, the Elantra's initial appeal is petering off.
FAST FACTS
| | |
| --- | --- |
| Engine: | 2.0L Four-cylinder engine makes 173 hp, 154 lb-ft of torque |
| Transmission: | six-speed manual, six-speed automatic |
| Fuel economy: | 24/33/27 city/highway/combined (Automatic) |
| Price: | Starting at $19,625, $21,600 with "style" package |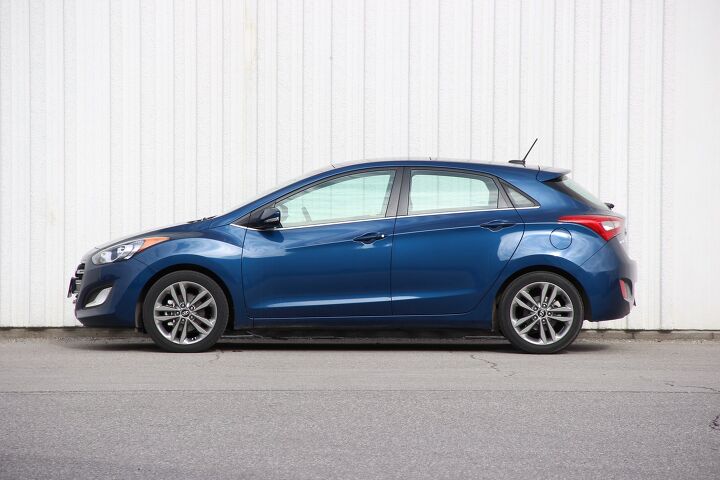 The Dwindling Hatchbacks
Toyota cancelled the Matrix, there isn't currently a Civic hatchback and neither Chevrolet nor Dodge offer a product in this segment. Hyundai is one of only a few brands that still offer a compact hatchback. If you are thinking about buying one, the Volkswagen Golf, Ford Focus and Mazda3 are also both worth a test drive.
The Elantra was starting to look a little long in the tooth until last year, but that's all over because there's a refreshed version in showrooms for the 2016 model year.
Hyundai's "fluidic" design language isn't the Elantra's only merit, but it made people look twice who probably wouldn't have done so otherwise. The Seoul brand's latest products already moved on to Fluidic 2.0, a more mature looking design, but that shift calls for a new generation. For now, the Elantra GT gets thick horizontal slats in its grille that replace a large portion of the body colored plastic bumper on previous models.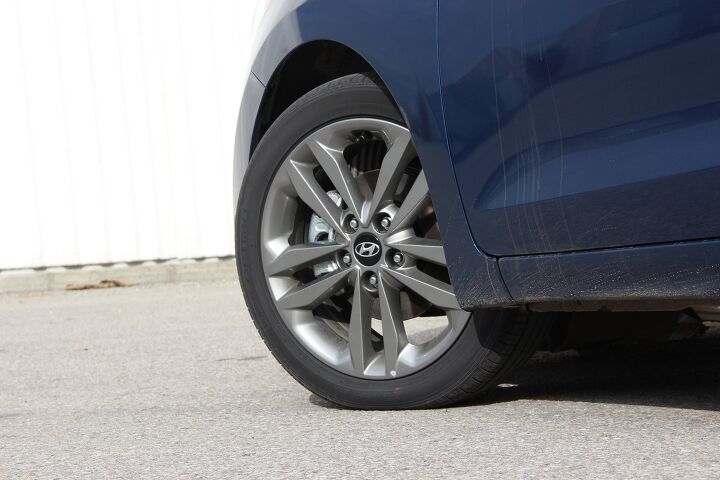 It also comes with newly designed 17-inch alloy wheels that probably wouldn't mean much on their own, but they compliment the new grille design. Ultimately, it gives the 2016 Elantra GT a more premium outward appearance than it had before, which is important in a segment that forced Honda to re-design the Civic not once but twice in three years. Style counts and Hyundai's abacus is running extra shifts steam to keep up.
Spritzing the Cabin
Same goes for the interior where you will find a re-styled center stack. The part of the dashboard that houses radio and climate controls in last year's model had an hourglass shape, but the refreshed version uses fewer curves and harder edges, but you're more likely to notice the fact that Hyundai is also offering heated and cooled seats for both the driver and front passenger.
Hyundai built its reputation on offering more for less, but competing products are catching up by offering competitive content. Heated steering wheels, mirrors and seats aren't exclusive anymore, so Hyundai is using other means to differentiate its products. The refreshed Elantra GT offers its latest navigation system, but it goes farther than that by integrating the latest version of Blue Link.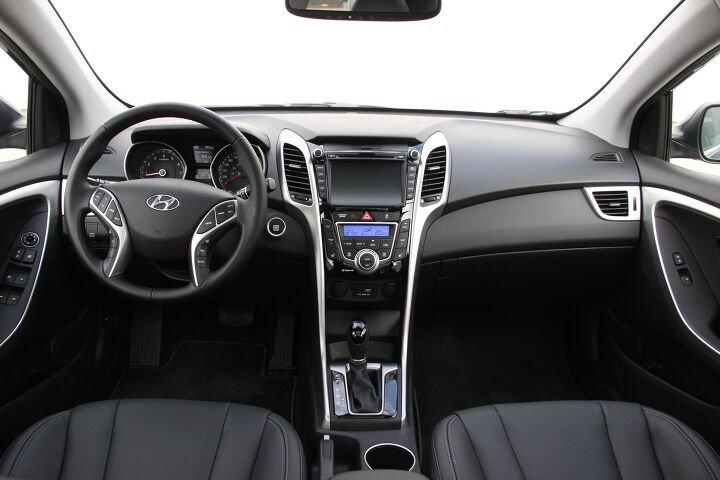 That's Hyundai's embedded telematics system, of which the latest version offers users the ability to control certain features through a mobile app. For example, you can set the climate control, locks and even start the engine from a cell phone or smart watch through the latest version of Blue Link.
Pricing
The 2016 Elantra GT carries a base price of $19,625 including delivery and for that, you get a 173-hp 2.0-liter direct injected four-cylinder engine with a six-speed manual transmission. Hyundai's products are greatly improved relative to what they were only a few years ago, but the manual gearbox is still something we would avoid because it comes with a touchy clutch that can be difficult to operate smoothly in heavy traffic. The six-speed automatic is a $1,000 option that we highly recommend.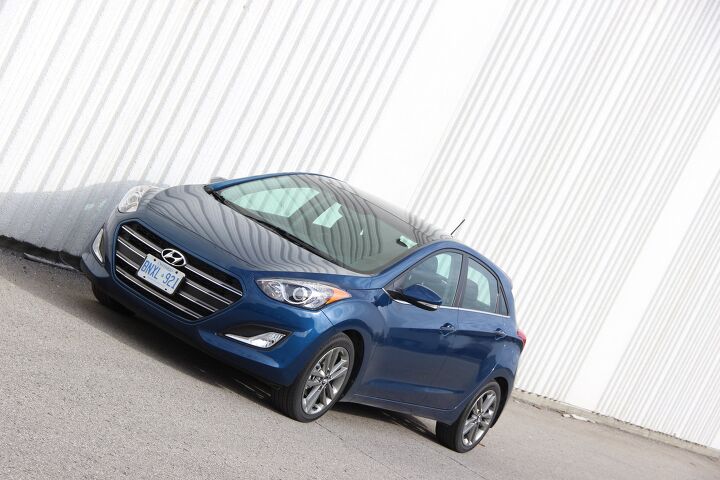 Hyundai's steering still can't match the Volkswagen Golf, Mazda3 or Ford Focus. Those cars offer a more responsive and progressive turn-in as you roll through a corner. The Elantra's steering isn't bad, but it also isn't great.
Other features on the standard equipment list include heated front seats, Bluetooth connectivity, remote keyless entry and a telescoping height adjustable steering wheel.
Hyundai also offers a "style package" for $1,975 that includes leather seat upholstery, a power driver seat, the new 17-inch alloys and a sportier suspension. That package also includes Blue Link, aluminum pedals, push-button ignition and an auto-up driver's side front window. Including that package, the car costs $21,600 and represents a compelling package within its segment.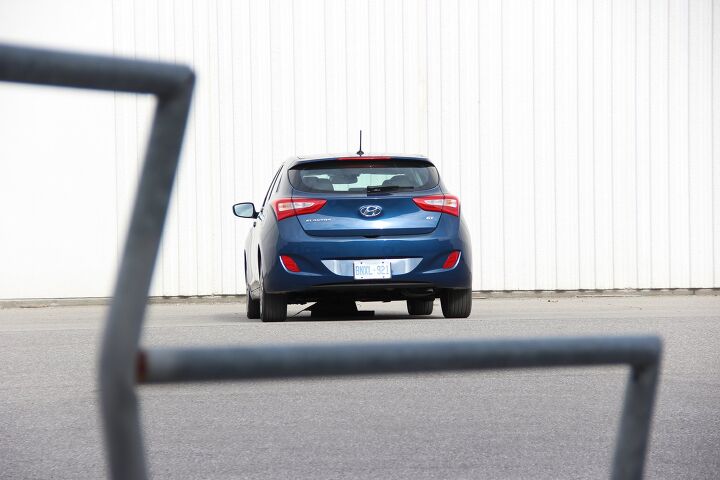 2016 Hyundai Elantra GT Review: The Verdict
The Mazda3 offers more equipment and a sportier driving experience, but it isn't as comfortable as the Elantra GT. Ford's Focus is also more engaging to drive and available with more convenience technology, but the trade-offs are small.
LOVE IT
Impressive features list
Handsome style tweaks
Good value
LEAVE IT
Competition arguably ties it for features
Steering feels rubbery, imprecise
Published April 8th, 2015 12:18 PM
Popular Articles
Latest Comparisons
Car Buying Tools