60 Views
New Solutions for Modifying the Newest Volkswagen Group Vehicles
December 17th, 2021 5:37 PM
Share
If you are an owner of a new VW Group vehicle and want to do some modifications, Volkswagen's new SFD digital protection can make that a challenge. The good news is that OBDeleven can help, as it is the first tool that unlocks SFD in real-time.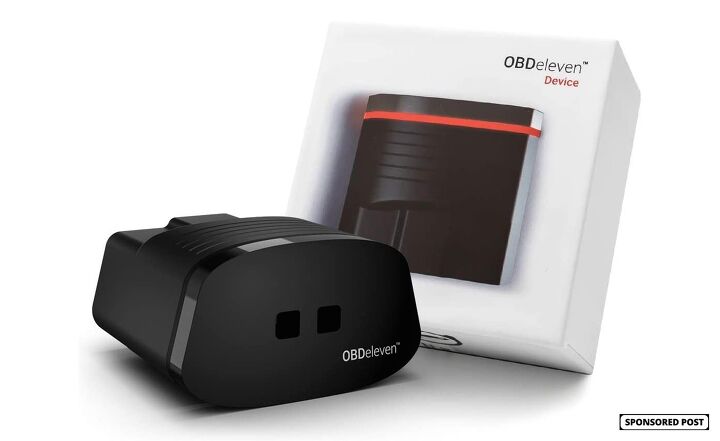 As automakers come to rely more and more on embedded computers for everything from fuel injection to air conditioning, their security measures are becoming ever more robust. Case in point: starting in 2020, Volkswagen began implementing a new digital security layer in new vehicles called SFD – Schutz Fahrzeug Diagnose. Also commonly called "Vehicle Diagnostic Protection," this extra layer of protection is meant to keep VW Group vehicles safe from unauthorized tampering. It does this by requiring remote authorization from Volkswagen any time a device attempts to access SFD-secured vehicle functions. In other words, try to modify any code relating to your VW's gateway, instrument cluster, multimedia unit, or a handful of other systems, and you'll be foiled.
This is designed to help keep owners safe from dishonest or fraudulent activity, which is a good thing. But it's troubling news for the scores of self-reliant Volkswagen Group vehicle owners who had hoped to modify their cars' software to unlock new features or add custom functionality. The good news? There is at least one third-party OBD II programming tool out there that still works even with Volkswagen's new SFD protection: OBDeleven.
OBDeleven is already the premier OBD II tool for VAG group vehicles (Volkswagen, Audi, Seat, Skoda) thanks to its outstanding versatility, ready-made vehicle mods, and vast user base. Now, it's even better, officially becoming the first OBD II tool in the world authorized by Volkswagen to perform real-time SFD unlocking. Getting that approval from Volkswagen was no small feat. It meant that OBDeleven had to demonstrate that it meets Volkswagen's strict security requirements, as the tool effectively has to "shake hands" with VW's own servers each time it needs access approval. But the makers of OBDeleven pulled it off, and as a result, VW Group vehicle owners everywhere don't have to sweat the automaker's SFD protection getting in the way of their vehicle customizing endeavors.
Here's what it looks like for the user: Let's say you want to customize your Golf's instrument cluster activating the info display logo every time you start the car. The Golf VIII is one of numerous new vehicles from the manufacturer that now features SFD protection, and the instrument cluster is among the affected modules. With OBDeleven running, the moment you go to apply the modification, the tool sees that the target module is protected, and prompts you to authorize the access procedure. If it's your first time using SFD unlocking, you'll need to provide some basic info – things like a name, phone number, and verified email address. On subsequent uses, that data will be recalled automatically so you don't need to fill it out again.
After authorizing OBDeleven to access the module, the tool sends a request to Volkswagen's servers to lift the protection temporarily so that the new code can be applied. OBDeleven unlocks the block in less than a second and the block remains unlocked for 90 minutes. So if you have to reverse the modification or make other changes, you have time to do that.
You can also set the OBDeleven software to request access without prompting you each time, so the whole interaction takes place automatically in the background.
For right now, SFD protection is mostly a concern for the owners of vehicles manufactured in 2020 or later that are based on Volkswagen's MEB and MQB Evo platforms. This includes vehicles like the VW Golf VIII, VW ID.4, and Audi A3 8Y. But it's more likely than not that SFD protection will expand to additional Volkswagen Group products in the months and years ahead. If you ever plan on owning another VW product in the future and you live to make your vehicle your own, SFD unlocking is an invaluable feature to have.
The possibilities for what you can do with OBDeleven are nearly endless. OBDeleven ships with access to hundreds of unique vehicle applications called "One-Click Apps" that allow you to customize your vehicle's behavior without any additional knowledge. Apps can be purchased individually with either a Basic or PRO OBDeleven subscription, or you can gain access to all of them at once with an ULTIMATE subscription.
But even beyond these One-Click Apps, PRO and ULTIMATE users can wield OBDeleven for true professional-grade programming functions, with adaptations, long-coding, and byte-by-byte editing for completely custom vehicle modifications. Built-in guardrails and a handy control unit backup feature keep users from inadvertently bricking anything in the car, and there is a massive online community of fellow users ready to help if you get completely lost.
Want access to all that for your SFD-protected Volkswagen Group vehicle? Check out OBDeleven's full range of devices and software packages and get coding!
Visit OBDeleven.com for more information.
Sponsored by OBDeleven
Published December 17th, 2021 5:04 PM
Popular Articles
Latest Comparisons
Car Buying Tools