1 View
Mr. Lube Says "I Don't" to Ms. Lube
May 25th, 2010 7:22 AM
Share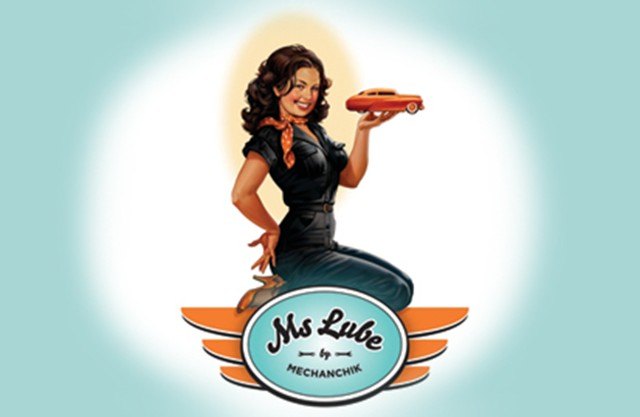 The battle of the sexes heats up as Mr. Lube takes Ms. Lube to court for trademark infringement.
The well-know automotive repair chain alleges that the new mechanic in town – Toronto, Ontario to be exact – is using its name to create a suggestive play on words that is designed to attract customers away from Mr. Lube.
Officially known as Ms. Lube by Mechanchik, the all-woman car repair shop was founded by 37-year-old Jessica Gilbank. She appeared on the Canadian TV show "Dragon's Den," where participants present business plans in the hopes of attracting investors and start-up money. Interestingly enough, one of the judges was the co-owner of Mr. Lube. He didn't hand over money, just a warning about impending trouble. Three months later, Gilbank was presented with a lawsuit for $240,000 from Mr. Lube.
Gilbank says the lawsuit is just an attempt by Mr. Lube to bully her out of business by bankrupting her with legal costs. "It is very representative of the machismo and the male chauvinism that exists in the trade, that they would want to do this to the very first all-female shop," she said.
The idea of Ms. Lube came to Gilbank when she noticed that female apprentices find it almost impossible to break into the male-dominated world of car repair.
"I thought it would be nice to create sort of an incubator situation where the environment was about mechanics and not about gender dynamics," she said. "In the automotive environment, guys tend to be real jokers who play practical jokes on each other and goof off. You are surrounded by this bubble of goofiness. Women want to read the instructions and do the job thoroughly and right."
Do you think it's a rip-off of a well-known trademark name or an attempt to keep a good woman down? Leave your comments below.
[Source: The Globe and Mail]
Published May 25th, 2010 7:22 AM
Popular Articles
Latest Comparisons
Car Buying Tools