1 View
Aston Martin DB9 Replacement Coming in 2013
June 10th, 2010 7:55 AM
Share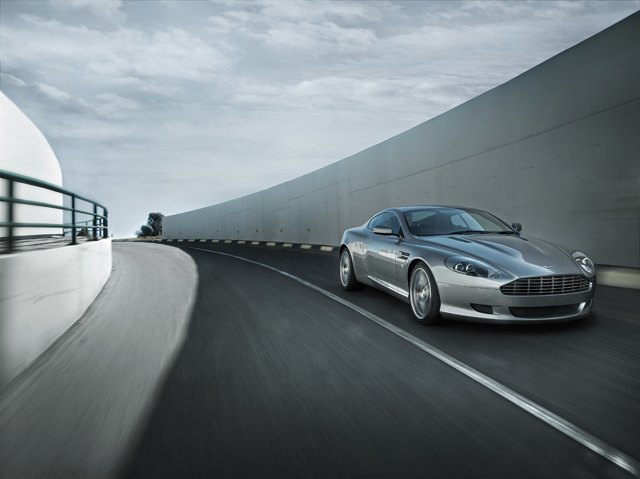 Aston Martin i s planning to introduce an all-new DB9 model in 2013 or possibly 2014, with a new look, updated engine and reduced weight. The underlying structure of the car won't be all-new, however, with Aston recently scrapping a plan to develop all-new chassis – instead opting for a significant refresh to the current lineup. As a result, it is expected that the next DB9 will have the same wheelbase and track, along with similar front and rear overhangs.
Updates to the car are certain to include an all-new body that takes design cues from the One-77 supercar (although not as extreme) as well as from the Rapide. In particular, the next DB9 should imitate a crisp line that runs along the side of the car, originating from the front fender gill – just like on the Rapide. A new interior and added technology are also planned.
Thankfully Aston is already ahead of much of the game in using light-weight aluminum structures for their cars. Unfortunately, they aren't that light. As a result the British automaker will strive to cut weight in that area, but also look at light weight materials like carbon fiber for the bod panels in a bid t cut 10 percent of the car's current weight.
As for the engine, updates are planned for the 5.9-liter V12 that would increase power above the 470-hp mark while improving fuel economy. There's no word on if Aston will switch to an 8-speed transmission – quickly becoming the norm in the industry. Technology for the updated V12 will spill over from Aston's racing division although the engine is not expected to get direct-injection.
[Source: AutoCar]
Published June 10th, 2010 7:55 AM
Popular Articles
Latest Comparisons
Car Buying Tools