1 View
Chicago 2011: Dodge Caravan R/T: Gents Your 'man Van' Has Arrived
February 9th, 2011 11:02 AM
Share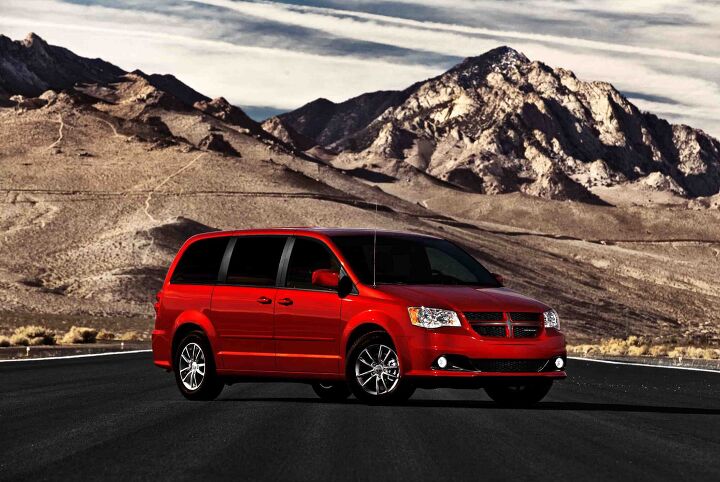 It's perhaps hard to grasp as concept. For most guys, the idea of driving a minivan, means the days of carefree driving are well and truly over; the sports car sacrificed for sensible family motoring.
Chrysler however, is planning to change that. Witness the Dodge Caravan R/T, unveiled at the Chicago Auto Show and planned to be in showrooms by the second quarter of this year. Pricing has yet to be announced and although clearly a production vehicle, Dodge division head and Chrysler design supremo Ralph Gilles, said the Caravan R/T is still essentially an "experiment," a vehicle designed to see if car enthusiast dads can really embrace the idea of hot handling minivan.
Features on the R/T include a black interior with red stitching, a 9-speaker sound system with a 506 watt amplifier and a performance tuned suspension and special 17-inch wheels among other things.
Will the R/T sell? It's difficult to say at this point, but there's no question that despite Chrysler being the volume leader in the minivan market, the segment on the whole has been struggling for years. Chrysler is the only remaining Detroit automaker to offer vehicles in the segment, Ford and GM having pulled the plug in favor of more profitable crossovers.
The two biggest competitors for Chrysler in the minivan segment; Honda and Toyota have recently dished up redesigned versions of their Odyssey and Sienna, respectively, adding more features and better driving dynamics with the hope of increasing sales.
Nevertheless, if the concept of a 'man van' actually takes off, it's likely that Dodge, with it's male and performance oriented marketing approach, is probably the best brand to really make it work.
[Source: Chrysler]
Published February 9th, 2011 11:02 AM
Popular Articles
Latest Comparisons
Car Buying Tools