1 View
2012 Chevy Cruze Fuel Economy Upped to 38-MPG, Matching Ford Focus
April 16th, 2011 7:50 PM
Share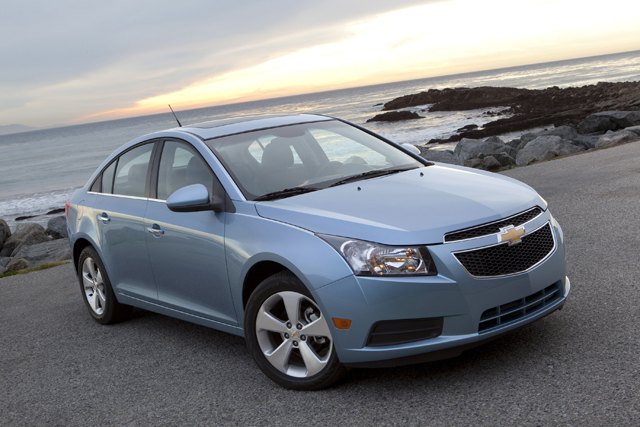 When Chevy first brought the Cruze to America, there were bold promises of 40-mpg. Then GM proudly boasted that the special Cruze Eco would get an astonishing 42-mpg.
Unfortunately that Eco model costs plenty more than the standard vehicle and only the 6-speed manual model (of which approximately six will be sold) gets the 42-mpg mark, while the auto-box Eco is rated at a less dramatic 38-mpg. As for the Cruze most people will look at buying, it received an official 36-mpg rating by the EPA.
An alarmingly good number just a few years ago, with the launch of a new Ford Focus, Hyundai Elantra and Honda Civic, it's already nearing the back of the pack. Chevy aims to change this for 2012, upping the Cruze's highway mpg rating by 2 for a 38-mpg total. The Cruze ECO model with an automatic transmission will also get a slight bump and will now be rated at 39-mpg.
[Source: GMI]
Read AutoGuide's 2011 Chevy Cruze Review here
Plus, get more Chevy Cruze news and info at CruzeTalk.com

Published April 16th, 2011 6:06 PM
Popular Articles
Latest Comparisons
Car Buying Tools