1 View
Prius Plug-In "27 Percent Better Than Diesel," According To Toyota
July 26th, 2011 9:13 PM
Share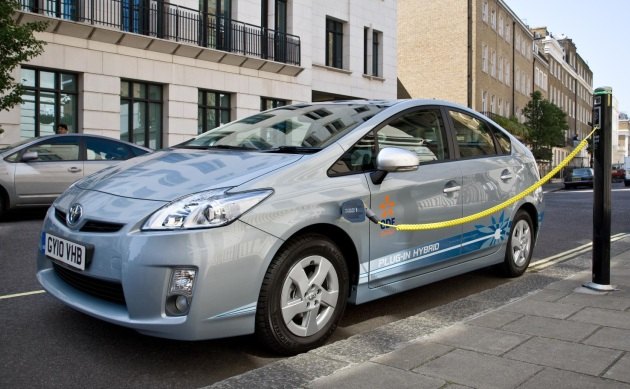 Toyota's Prius plug-in hybrid has been testing in London, all the better to usurp the Continent's diesels in favor of its "27% better" electric cord.
What does this "27% better" get you? Well, Toyota says, the Prius plug-in takes 27% less fuel than a diesel after a full charge, which takes around 72 minutes. As a city car, the Prius excels in small, slow journeys: the tests in London show that the average journey has been 7.3 miles at around 17 miles per hour. In electric-only mode, the Prius plug-in can drive 12.5 miles, but that hasn't dissuaded owners from pushing the official limit—22% of drivers went beyond this figure, all the way up to 62mph.
The Prius plug-in will officially launch in Europe early next year. The tests are expected to take three years, and so far they've only started last summer. With regular recharging points, Toyota hopes, the Prius plug-in could be a viable alternative to diesels. We'll see about that, as long as there aren't any road trips to John O'Groats.
Published July 26th, 2011 4:00 PM
Popular Articles
Latest Comparisons
Car Buying Tools