1 View
Top 10 Cars of the Frankfurt Auto Show
March 27th, 2012 2:16 PM
Share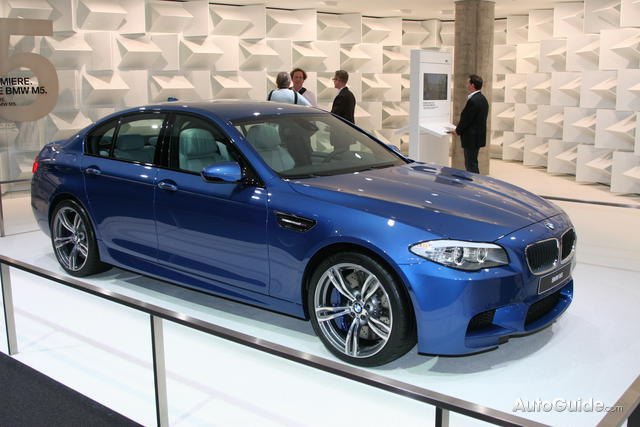 There's no denying that the 2012 BMW M5 probably deserves a higher spot on our Frankfurt Auto Show Top 10 list, but here it is anyway. Maybe it's that we all knew several months ago that it would have a 4.4-liter twin-turbo V8 and make 562-hp that made its "official" reveal less captivating than it otherwise could have been. Still, don't let the 10th place spot make you believe we think any less of what is likely to be crowned as the world's highest performance sedan. After all, the M5 delivers the sort of performance you only expect to see in a concept car. But this is one very real machine.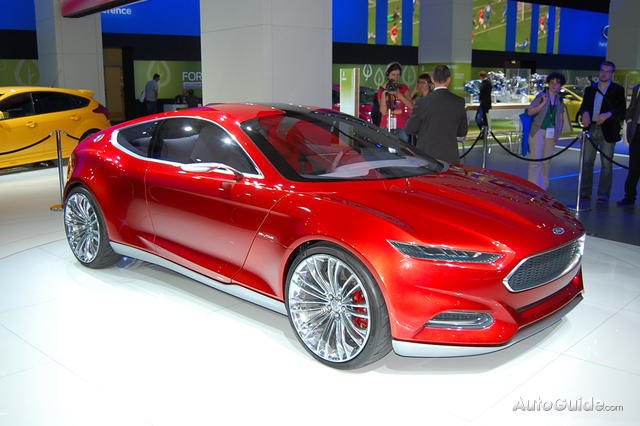 A sign of even more impressive things to come from Ford, the Evos concept is beautiful and technologically sophisticated. Not only that, but it's not as distant from production as you might expect. OK, so Ford has no plans to build the Evos, but the plug-in hybrid powertrain will be on sale later this year in the C-Max Energie, while you can expect to see elements of this design concept in the next-generation Fusion.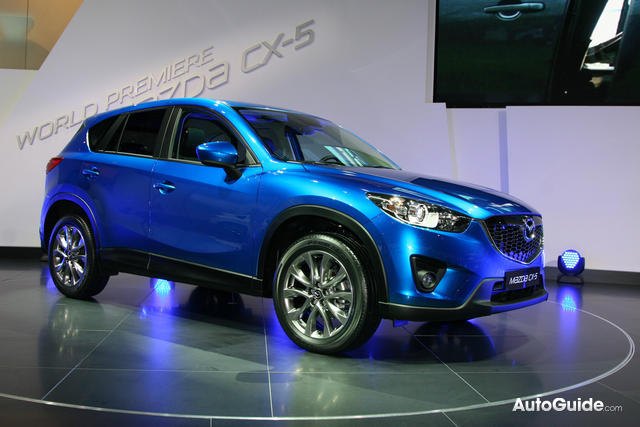 At a big German auto show, Japanese automakers don't rank very highly. And a smaller brand like Mazda even less so. Still, the CX-5 compact crossover is an incredibly important vehicle for the brand's future. Not only is it the first use of the brand's all new "Kodo" design language, but it's the first production car to get the new SkyActiv engine technology, including a new 165-hp 2.0-liter 4-cylinder, as well as a new diesel engine that will be offered in North America. The diesel will be offered in two power levels, the first with 150-hp and 280 lb-ft, while the second will get 170-hp and 310 lb-ft of torque.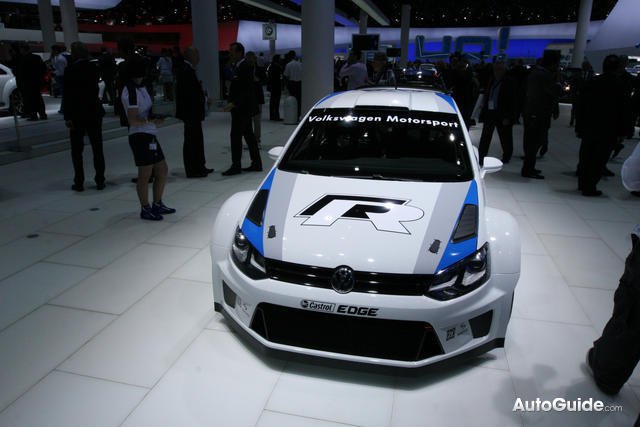 One of numerous new models on display by Volkswagen at the Frankfurt Auto Show, the Polo R WRC race car is certainly not the most important, but it is the most exciting. Want important, try the new Up! "people's car", that is certain to sell in huge numbers. The Polo R WRC, however, looks incredible and make over 300-hp from a turbocharged 1.6-liter. It also represents the brand's entry into the top-tier of rally racing – a massively important branding exercise for VW.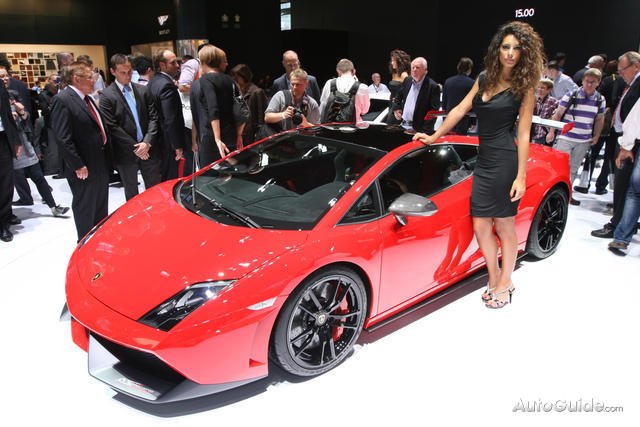 Just another version of the Gallardo? No! It's the final and greatest version of the Gallardo. Powered by the same 562-hp 5.2-liter V10 as the regular car, it gets wild aerodynamics to deliver up to three times the downforce of the regular coupe. Plus it weights just under 3,000 lbs can accelerate to 62 mph in just 3.4 seconds. Called the Gallardo LP570-4 Super Trofeo Stradale, it's also got the longest name. But the best part? Unveiled in bright red, Lamborghini is using the opportunity to stick it to Ferrari.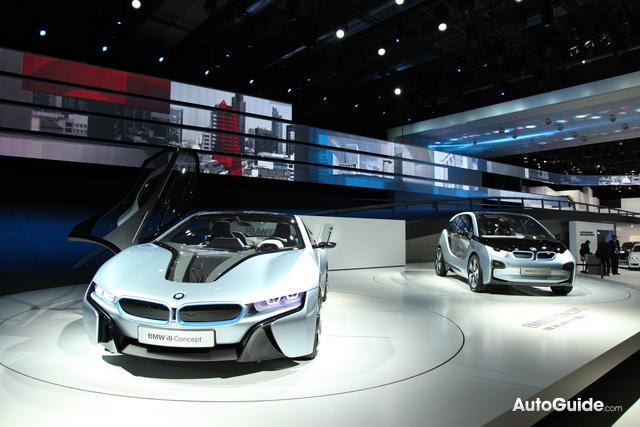 While other automakers are looking at an electric car here, or a hybrid there, BMW has a plan for an entire lineup of models branded under the "i" badge. The first of these are the i3 and i8, with the i3 set to be on sale in just two year's time, sporting an electric motor making 170-hp and delivering a 0-60 time of 8 seconds. Better yet, BMW claims the car can be recharged by 80 percent in just one hour.
As for the i8, it's a plug-in hybrid that uses the i3's electric engine to power the front wheels while a turbocharged 3-cylinder delivers 223-hp to the rear wheels. BMW claims a 0-60 time of 5 seconds, with a zero-emissions range of 22 miles and a 78-mpg rating.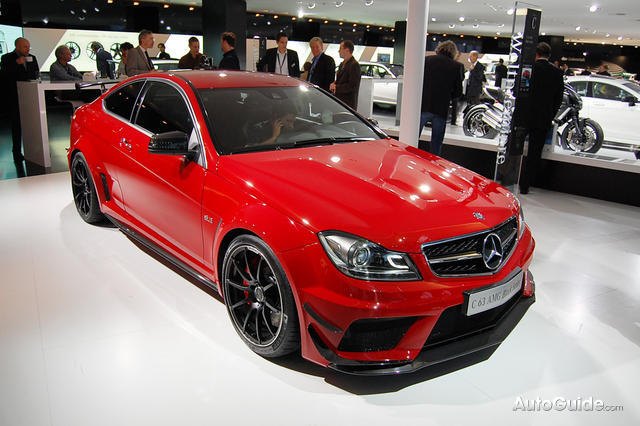 The latest and greatest Black Series model from AMG, the C63 AMG Black Series Coupe brings the lineup back to its roots, after being somewhat watered down with the SL65 AMG Black Series and the Europe-only SLK model. With naturally aspirated power coming from the same 6.2-liter V8 engine found under the hood of the SLS, it makes an incredible 510-hp and can hit 60 mph in just 4.1 seconds. It also looks incredible and promises outrageous performance with a wider track (as much as 3-inches in the rear), high-performance brakes and upgraded suspension components. The only thing this car is missing to be an M3 killer is the SLS's dual-clutch transmission.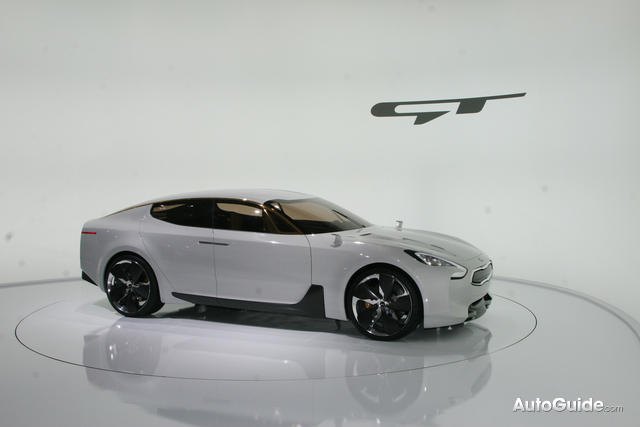 Kia's official line is that the GT Concept is meant to explore the future design of the brand, but obviously it's much more than that. A bit wild looking to make it directly to market, Kia is obviously planning a rear-wheel drive sports sedan that could rival the BMW 3 Series with a 395-hp turbocharged 3.3-liter V6. The engine sounds entirely plausible for Kia to develop and platform (a shortened version of the Hyundai Genesis RWD layout) can easily be developed.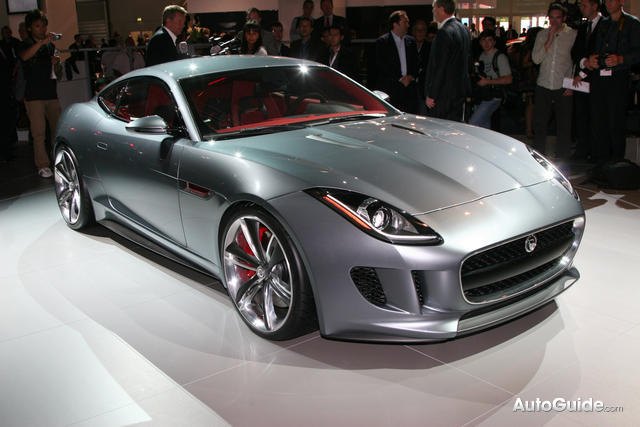 Beautiful, high-tech, and critically important for the Jaguar brand, the C-x16 Concept is a near-production sports car that should come to market soon. Powering the Jag is a supercharged 3.0-liter V6 engine that makes 376-hp and 332 lb-ft of torque. Mated to a flywheel hybrid system, an additional 92-hp and 173 lb-ft of torque can be added at any time thanks to a button on the dash. A claimed 0-60 time of 4.3 seconds is plenty quick (although we were expecting something a bit quicker). Measuring 14-inches shorter in length than the current XK model, this new car is targeted a the high-volume Porsche 911 and Cayman segment and if it performs as good as it looks, Jag is poised to sell a ton of them.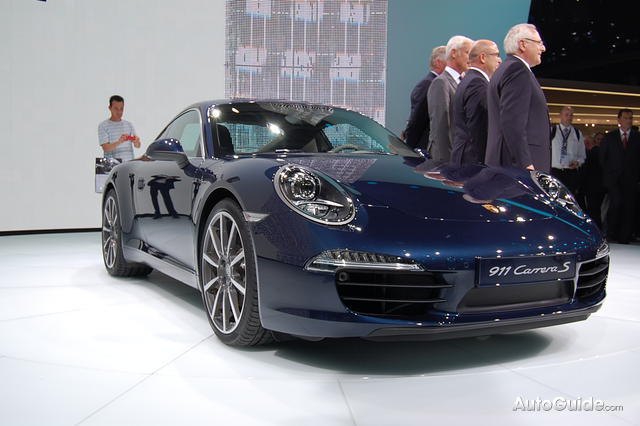 Germany's biggest car show. And the most well-known and important sports car ever made. How could an all-new Porsche 911 be anything but our Number 1 car of the 2011 Frankfurt Auto Show.
Carrera models get a more powerful 3.4-liter flat-six engine with 350-hp, while Carrera S versions come with a 400-hp 3.8-liter flat-six, which when equipped with a PDK and the Sport Chrono package can hit 60 mph in just 3.9 seconds!
But the new 911 is more than just upgraded engines. In fact, it's better in ever way. Four inches longer and one inch lower to the ground it's longer and sleeker looking. It also weights 100 lbs less, gets some high-tech fuel saving technology, and even has a significantly more luxurious interior.
And if all that isn't enough to convince you that a much improved version of this amazing sports car should be the number one spot. Then perhaps this will. For the new 911, Porsche developed the world's first 7-speed manual transmission.
Published September 19th, 2011 10:00 AM
Popular Articles
Latest Comparisons
Car Buying Tools