1 View
2012 Honda Civic Si Gets "Recommended" Rating by Consumer Reports
December 22nd, 2011 9:45 AM
Share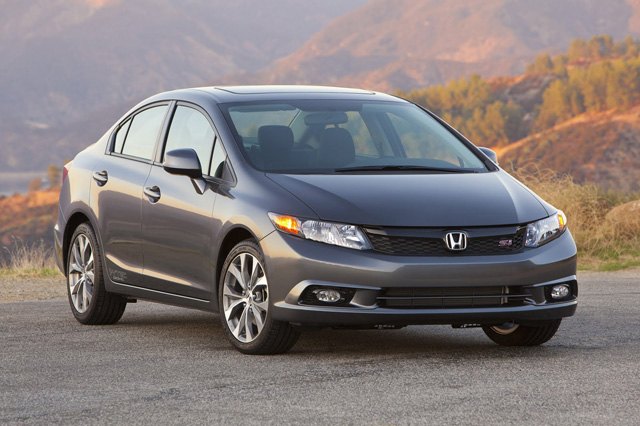 Just as Honda announced it'll be refreshing the Civic for next year, hoping everyone will quickly forget about the 2012 model, Consumer Reports goes and gives the 2012 Honda Civic Si a "Recommended" rating in its latest report.
Now let's keep in mind that Consumer Reports were one of the first outlets to give the 2012 Civic such low ratings. In fact, they reiterated their thoughts on the base model Civic by saying "while other models like the Hyundai Elantra have gotten better after being redesigned, the Honda Civic has dropped so much that now it ranks near the bottom of its category."
But the base model Civic isn't the one that sports the 2.4L, 201-hp powerplant. In fact, our review of the Si was favorable – read the review here – and Consumer Reports agrees that the Si offers "terrific acceleration" more low-end torque and a slick-shifting six-speed manual gearbox. As a result, the Si model scored much better than the base model awarding it the Recommended title from Consumer Reports.
Funny enough, the publication still believes that while "the Civic Si has a great powertrain, it needs a better car wrapped around it."
GALLERY: 2012 Honda Civic Si
Published December 22nd, 2011 9:45 AM
Popular Articles
Latest Comparisons
Car Buying Tools