1 View
2012 Toyota Camry "Recommended" by Consumer Reports
December 29th, 2011 3:17 PM
Share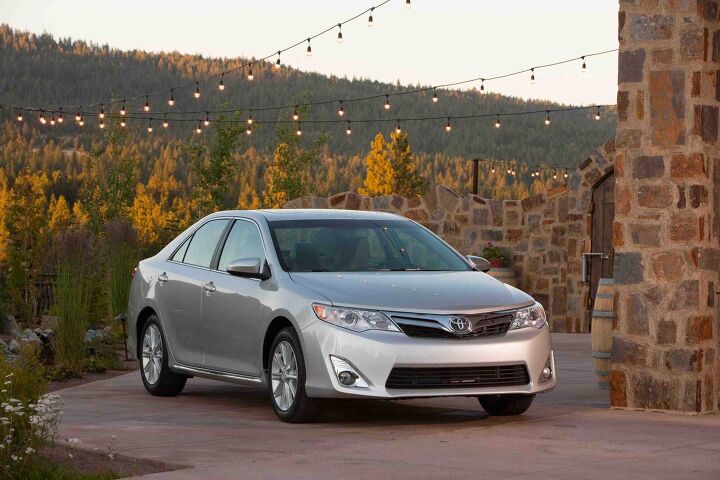 Despite having faced criticism by hard hitting publications in recent years, Toyota appears to have redeemed itself somewhat with Consumer Reports, at least as far as the 2012 Camry is concerned.
The latest version of Toyota's best selling mid-size car, which went on sale back in October, was evaluated by CR for it's February 2012 issue where it drew favorable comments.
Among them was,"the [2012] Camry has a nicer interior, more responsive handling, and better fuel economy than before," while in another paragraph the magazine remarked that in terms of fuel mileage, "the [Camry] four-cylinder model's 27 mpg overall ties with the Hyundai Sonata for the best fuel economy among conventional gasoline-powered family sedans."
The news is no doubt welcomed by Toyota, for since 2007, Consumer Reports has been keeping a scrutinous eye on the automaker's products following issues it discovered on the Toyota Tundra full-size pickup, the previous generation V6 powered Camry and Lexus GS luxury sedan.
Given that other media reviews of the 2012 Camry so far have tended to be favorable, along with modern America's attraction to boring cars, there's every indication that the latest model will help the nameplate retain its position as the best-selling car in the US.
Given that Toyota's highly publicized recalls and more recent supplier problems caused by natural disasters in Asia seem to have been largely rectified, it looks like 2012 could shape up to be a much better year for the Japanese automaker than the last three have been.
Published December 29th, 2011 10:45 AM
Popular Articles
Latest Comparisons
Car Buying Tools