1 View
NHTSA To Take Crash-Assessment Testing High Tech
January 13th, 2012 9:00 PM
Share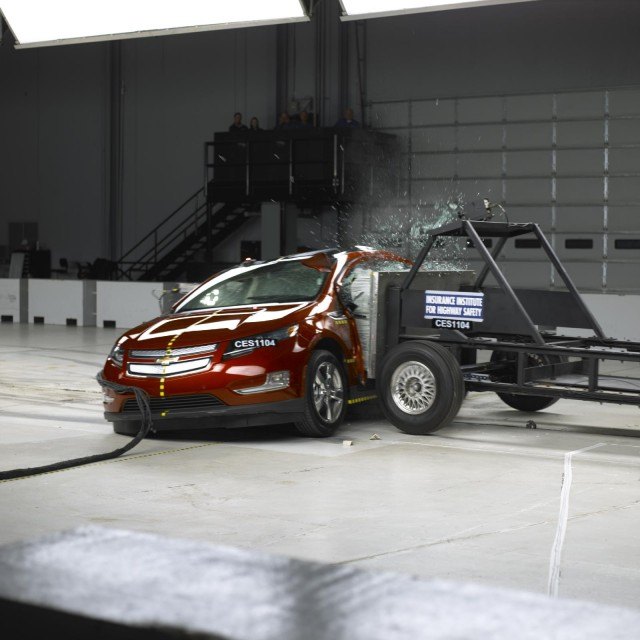 The National Highway Traffic Safety Administration (NHTSA) is considering at length the changes that could be made to its 5-star crash-assessment testing. Rather than concentrate only on crash-worthiness, the NHTSA is looking into new technologies that put an emphasis on accident-avoidance.
NHTSA Administrator David Strickland says, "Crash-worthiness has been the guiding star for NHTSA. But if there's an opportunity to prevent a crash– that is the goal." Holding a speech for the Society of Automotive Analysts the day before the North American International Auto Show, Strickland wants to raise consumer awareness towards these new technologies.
On top of accident-avoidance devices like lane departure warning sensors, Strickland says NHTSA is also working on a framework for in-vehicle electronics in order to minimize driver distraction. Strickland explains, "We don't want to stifle innovation, but we recognize technology (can impact) safety, so we will be setting in-vehicle guidelines so auto makers can innovate within a zone of safety."
In order to collect data on driver distraction, NHTSA's research program will be conducted on 2,000 vehicles with cameras to monitor driver behavior over a 2 year period. "The goal is to make sure we have an accurate picture of what is happening in the vehicles so that we're not creating something that is a risk for every driver."
The holy grail for automotive safety would be through the development of vehicle-to-vehicle communications, which NHTSA is committed to turning to reality. Studies have proved that the V2V system could eliminate 80% of crashes involving non-impaired drivers. This effectively lowers the number of traffic fatalities by almost 33,000 a year.
While it is unknown exactly when the V2V systems will be ready for mass use, a 3-year test program is currently being conducted, with automakers GM, Ford, Honda, Hyundai– Kia, Mercedes-Benz, Nissan, Toyota, and Volkswagen all taking part.
[Source: WardsAuto]
Published January 13th, 2012 9:00 PM
Popular Articles
Latest Comparisons
Car Buying Tools