1 View
Volkswagens VR6 Replacement Could Be Audis Turbo-Five
January 11th, 2012 9:45 AM
Share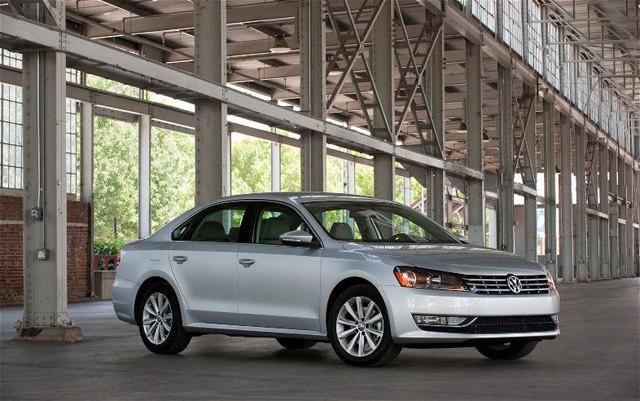 Volkswagen's VR6 powerplant has been extremely popular over the year, and despite its success in the new Passat, Touareg and Porsche's Cayenne, VW is considering alternatives to their VR6 for future production vehicles.
The VR6 incorporates a "Vee-Row" design, with the two banks of cylinders offset and tilted from each other by a narrow angle of 10.6-degrees or 15-degrees rather than the conventional 45-degrees, 60-degrees or 90-degrees found in typical "Vee" engines. But the VR6 has become expensive to build and to import to America, so replacement for the VR6 are under consideration by VW.
Interestingly enough Dr. Ulrich Hackenburg, a member of Volkswagen's board of management that oversees research and development, stated that they'll either decide to use the VR6 in more American products, or scrap the motor completely and replace it with something more cost efficient.
Audi's turbo-five is being heavily considered as a replacement for the VR6 since it can be produced in America, helping cut costs. Currently the turbo-five can be found in the TT RS that makes 360-hp and 343 lb-ft of torque and also the newly-announced Q3 with 314-hp.
[Source: Car & Driver]
Published January 11th, 2012 9:45 AM
Popular Articles
Latest Comparisons
Car Buying Tools