3 Views
4th Generation Toyota Prius to Be Lighter, More Efficient and More Dramatic Looking
January 27th, 2014 5:01 PM
Share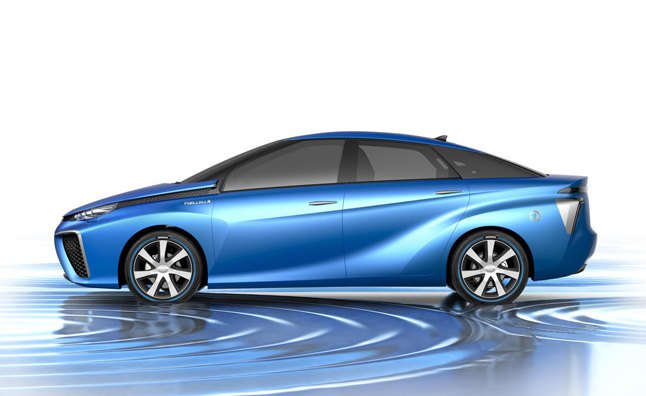 When the next-generation Toyota Prius arrives it will come equipped with the company's latest and greatest hybrid powertrain and ride atop an all new platform, but the most dramatic change might just be the way it looks.
That design will be a direct result of the new platform, which Toyota calls the Toyota New Global Architecture. The TNGA platform was designed to be shared across numerous Toyota vehicles, simplifying the manufacturing process, thereby also making it more cost effective. The new platform will improve the center of gravity for each car and launch a new era of Toyota vehicles with a design to match, sporting a low-slung look and a more road-hugging stance.
According to Mitsuhisa Kato, executive vice president in charge of global r&d, the new platform should help reduce vehicle weight by 20 percent. That drop alone should account for a tangible improvement in fuel economy, though Toyota is after more with a next-generation hybrid powertrain.
Satoshi Ogiso, Toyota's product planning, drivetrain and chassis engineering boss has said he is targeting an 8 percent fuel economy improvement over the current 50 MPG combined rating.
SEE ALSO: Toyota Hydrogen Fuel-Cell Vehicle on Sale Next Year
This will come thanks in part to a new gasoline engine that will be more efficient than any other Toyota engine, with a thermal efficiency rating of 40 percent, compared to 38.5 percent in the current car.
In addition, the hybrid components will be smaller, lighter and less expensive.The car is likely to also make the switch, finally, from Nickel Metal Hydride batteries to Lithium-Ion units – though a final decision has yet to be made. "We aim to use lithium ion for Prius, but we are not sure yet," said Hideki Iba, the chief engineer in charge of Toyota's battery research, admitting that both types may in fact be offered with different models using different batteries. Satisfied with their safety, Iba says the biggest roadblock to the rollout of Lithium-Ion batteries is their added cost.
The fourth generation Prius is expected to arrive in early 2015 around the same time that Toyota will launch its new Hydrogen Fuel-Cell Vehicle (shown above).
[Source: Automotive News]
Discuss this story at our Toyota Prius forum.
Published January 27th, 2014 9:05 AM
Popular Articles
Latest Comparisons
Car Buying Tools