64 Views
What is a Compliance Car?
March 31st, 2014 9:46 AM
Share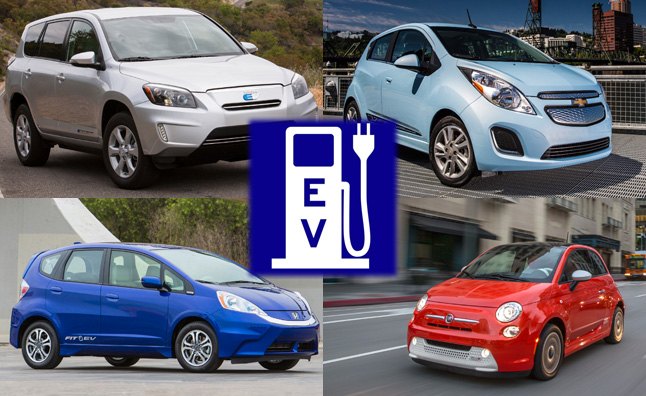 Many automakers offer electric cars, but it's rare to see one at your local dealership or on the road. The reason, it turns out, is due to government regulations.
No, it's not government regulations that are keeping EVs down. On the contrary, politicians (and not market demand) are the reason most of the electric cars on sale even exist. Those cars are what industry professionals term "compliance cars."
Compliance Cars: a History Lesson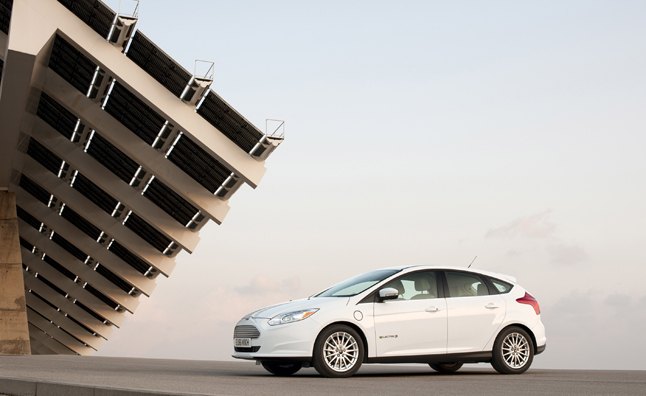 In 2012 the California Air Resource Board (CARB) made it necessary for the six most popular automakers in the state (
Honda
, GM,
Toyota
,
Nissan
,
Ford
and
Chrysler
) to offer a zero-emissions vehicle. Failure to do so would result in losing the ability to sell any car in the region. This decision by CARB resulted in the Ford Focus EV,
Chevrolet
Spark EV,
Fiat
500e, Toyota RAV4 EV and Honda Fit EV. These are considered "compliance" cars, designed specifically to meet CARB requirements and allow the automakers to continue selling cars in the state.
While other states have followed in California's footsteps with the same requirements, the majority still haven't adopted this standard. And it's easy to see why. Zero-emissions vehicles are still considered new and untested compared to the tried and true strength of gasoline and diesel powered cars. Simply put, with a few notable exceptions, many electric cars owe their existence to political agendas, not consumer demand.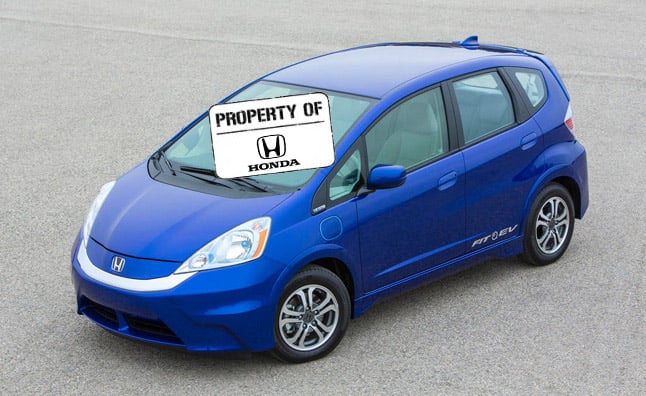 The issues for consumers are significant. The electric versions of the Honda Fit, Ford Focus, Fiat 500, Spark and RAV4 are all available in limited quantities and are limited by range, weight, cargo space, price or even purchase options. Some, like the Honda Fit and Fiat 500e are only available to lease with no option to buy the car at the end of the term, a strategy which doesn't sound very fair to customers.
It should be noted that automakers are wary of the term "compliance car" despite the fact that these cars exist for the sole purpose of being compliant with the rules set out by CARB regulators.
The Outsider from Nissan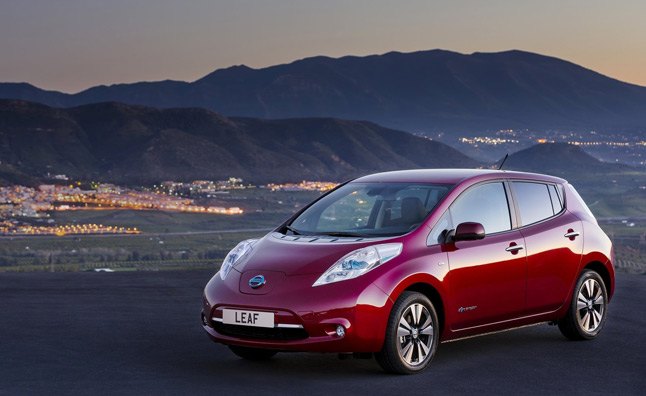 Of those six bestselling automakers, only Nissan can avoid the "compliance car" stigma by offering a car with no limitations regarding production and ownership. The Nissan Leaf not only meets the CARB requirements but is also sold throughout the country (and the world) with recent monthly sales crossing the 1,300 unit mark in the U.S. For reference, last month, Nissan sold nearly four times more Leafs than the other five compliance cars combined. The only other automaker that sells close to 1,000 EVs a month is Tesla, a company that's exempt from the CARB mandate, due to their low overall sales compared to bigger companies.
Nissan is joined by Tesla in this group as the only automakers offering vehicles designed from the ground up as electric vehicles and it's working out well for both. The two control over 80 percent of the EV market in the U.S., showing that their commitment and investment in national sales are proving fruitful.
See Also: Just Two Cars Make Up 80 Percent of EV Sales
The other compliance cars are retrofitted with electric components, resulting in compromises like less room for passengers or cargo and more weight when compared to their gasoline powered counterparts.
Buying and Selling: Cars and Credits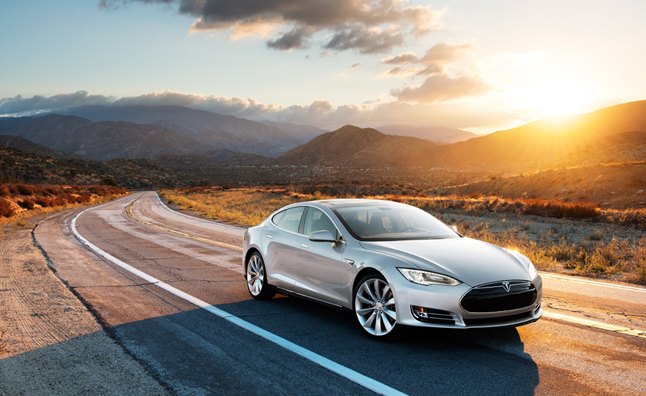 But there is more to a compliance car than just engineering a zero-emissions vehicle and hoping consumers will buy it. The rules state that each of the six automakers must hit a target of 0.79 percent of their total annual California sales as EVs. Next year that number will jump to three percent. The sales of zero-emissions vehicles are tracked by the state as credits and automakers can buy and sell credits in order to meet their quota.
This provides an incentive for smaller car companies like Tesla to sell EVs, so they can sell the credits they get for those vehicle sales to the bigger automakers that sell too few electric vehilces to satisfy the CARB requirements.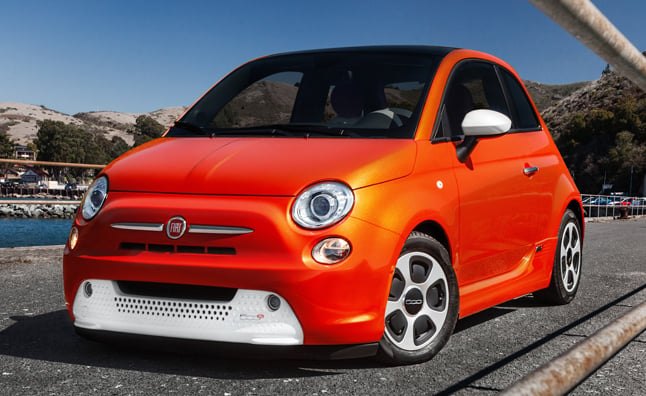 In 2013, Chrysler and GM purchased the most EV credits, not a surprise seeing as the Spark EV and Fiat 500e both ranked as the worst selling EVs between the six automakers. They didn't meet that minimum 0.79 percent of sales, so instead GM and Chrysler had to buy credits from other automakers.
Fiat Chrysler Automobiles CEO Sergio Marchionne complained that the company is losing $10,000 on each 500e it sells. Due to these economics, the electric Fiat is only available in California, as required by CARB for the automaker to continue selling all of its cars there.
While General Motors won't comment on the profitability of the Spark EV, GM spokesperson Annalisa Bluhm said ""Every Spark EV sold in California and Oregon means we can sell other vehicles, so it's well worth the investment." It's a thinly veiled admission that the car isn't making money for the company, but Bluhm also said that the company sold all 539 models of the car last year, despite it being sold in just two states. According to her, the car is a success since it meets the CARB compliance and attracts new customers to the brand.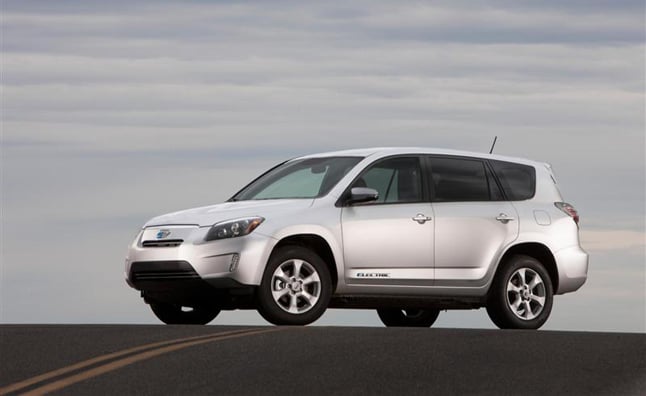 With the only electric SUV on the market, Toyota has a niche segment all to itself with the RAV4 EV. However, a few things stand out as a bit odd. For starters, the car uses Toyota's last generation RAV4 body, despite a new generation model being on the market and proving to be fairly popular with buyers.
The truth to the RAV4 EV lies behind its last-gen sheet-metal. Every aspect of the electric powertrain and battery is designed and produced by Tesla. It's an interesting move by Toyota, since the company already has quite a bit of experience with electrification thanks to its Prius and other gas-electric hybrid models. Instead of investing the time and money to make its own electric-only vehicle, Toyota outsourced the project to Tesla.
As though these indications don't sufficiently categorize the RAV4 EV as a compliance car, the fact that Toyota executives have publically downplayed the future of electric cars does. In fact, Toyota has instead made it clear that it views the future of transportation to be hydrogen-powered and plans to launch a Hydrogen Fuel Cell vehicle in 2015.
New Kids on the Way
In a way, these "compliance" cars pave the way for other automakers to get ready for the EV market. Although not required by CARB to sell pure zero-emissions vehicles, new electric vehicles from medium sized automakers like BMW, Kia, Volkswagen and Mercedes are all looking far less like compliance cars and more like full-fledged eco-minded vehicles.
For example, the BMW i3 seems like a combination of the luxurious and exclusive Tesla Model S, with the compact and affordable Nissan Leaf. The German EV features extensive use of light-weight carbon fiber and features an eco-friendly sustainable production process that takes advantage of many recyclable materials. This kind of innovation and investment shows a dedication and appreciation for electric powered vehicles, making the little BMW stand out like a true EV in comparison to the current "compliance" cars.
See Also: 2014 BMW i3 Review – Video
Other automakers, including Hyundai, Toyota and GM are moving away from the electric vehicle strategy and are instead thinking that hydrogen powered vehicles will be more sensible zero-emissions option in the future. Infrastructure is a concern but these automakers have committed to help solve this issue.
For now though, the current crop of electric vehicles is extremely limited. Unless you live in California or other CARB states, your options are slim.
Published March 27th, 2014 1:02 PM
Popular Articles
Latest Comparisons
Car Buying Tools