1 View
Bugatti Chiron Promises to Be the World's Fastest, Most Powerful Car
December 1st, 2015 8:32 AM
Share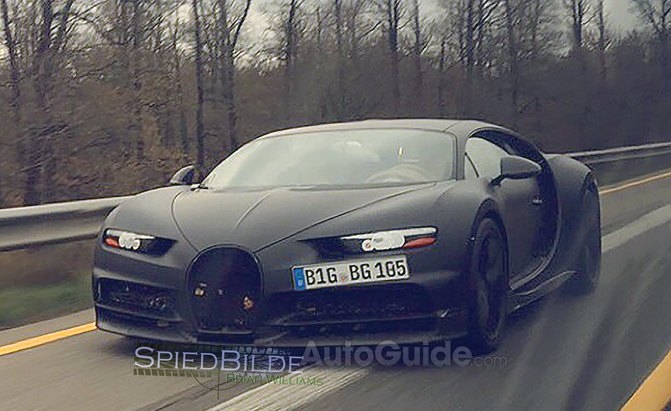 The followup to the Bugatti Veyron is promising some pretty spectacular things.
The French automaker has now confirmed that the new car will be called the Bugatti Chiron and will make its official debut at the 2016 Geneva Motor Show in March next year. It is named for Louis Chiron, a Bugatti race car driver who won nearly ever major grand prix in the 1920s and 1930s.
SEE ALSO: Future Bugatti Models Will Look Like This
Bugatti is already making stout claims about the car, saying it will be the "world's most powerful, fastest, most luxurious and most exclusive production super sports car." That means the Chiron will make more power than the 1,500-horsepower Koenigsegg Regera and will run from zero to 60 mph faster than 2.7 seconds, with early rumors suggesting the Chiron will make the sprint in 2.3 seconds.
SEE ALSO: Bugatti Chiron Shows its Sinister Face in Spy Photo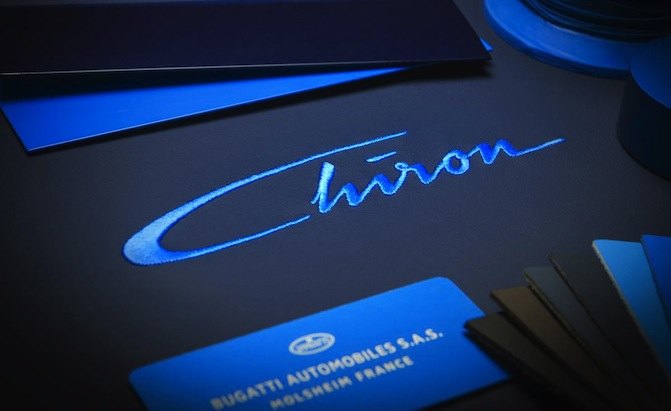 Powering the Bugatti Chiron will be a quad-turbocharged 8.0-liter W16 with torque output said to be somewhere around 1,106 lb-ft. The car will carry a price tag of around $2.5 million to start.
Currently, the Bugatti Chiron is in its final testing phases with a number of prototypes undergoing scrutiny all over the world. Even though customers can't drive the car yet, Bugatti says that it has already taken 100 orders for the new car.
SEE ALSO: There's New Hope for the Lamborghini Egoista
Though we have only seen teasers of the Chiron, styling for the car is supposed to resembled the Vision GT Concept that Bugatti recently revealed. The teaser seen above reveals a part of the car's headrests, which will have an "abstracted form of Louis Chiron's signature."
UPDATE: We have obtained a spy photo showing off the Chiron's new face. It has been added above.
Discuss this story at our Luxury Lifestyle Forum
Published November 30th, 2015 7:50 AM
Popular Articles
Latest Comparisons
Car Buying Tools