116 Views
Top 10 Best Vehicles of 2016: Consumer Reports
May 26th, 2016 9:12 PM
Share
We're committed to finding, researching, and recommending the best products. We earn commissions from purchases you make using links in our articles. Learn more here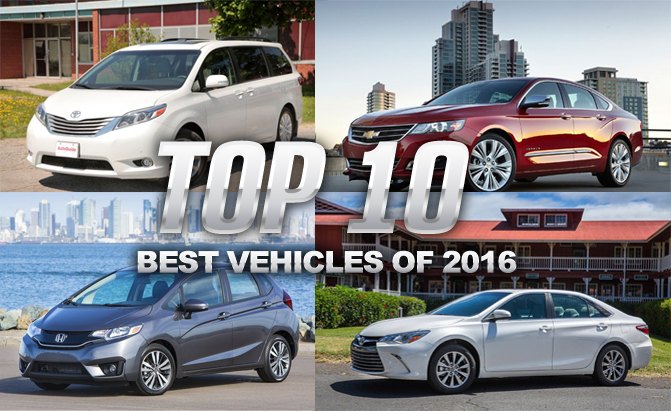 A new list of the 10 best vehicles for 2016 has been released by Consumer Reports (CR).
To be named the top pick in a chosen category, a vehicle must first earn top scores on a road test, its reliability based on problems reported by subscribers for 740,000 vehicles must be top notch, owner satisfaction with the car must be high, and it must perform well in crash tests.
For 2016, the publication put together a list of 10 top picks covering the most popular segments in the U.S.
---
Best Subcompact Car: Honda Fit
The 2016 Fit scored a 67 out of 100 on a Consumer Reports road test. It also has increased crash protection over its predecessor, a standard backup camera and high owner satisfaction scores.
SEE ALSO: 2016 Honda Fit Review
---
Best Sports Car Under $40K: Mazda MX-5 Miata
Mazda's redesigned roadster scored an 80 out of 100 in CR testing, and took the win thanks to its fun-to-drive ways and good fuel economy. CR calls it the "perfect car for the enthusiast driver and weekend racer."
SEE ALSO: 2016 Mazda MX-5 Review
---
Best Compact Car: Subaru Impreza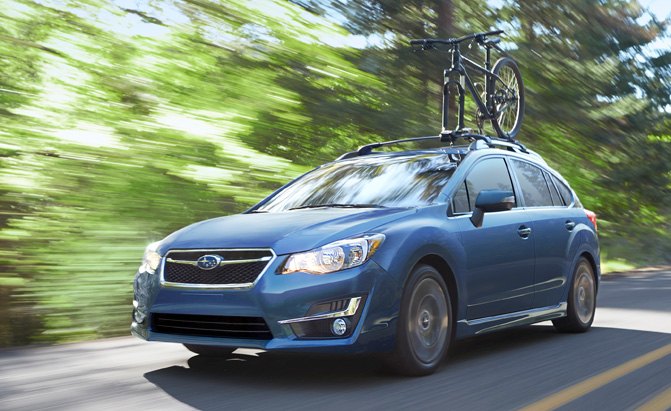 In CR road tests, the 2016 Subaru Impreza managed a score of 76-79 out of 100, and was lauded for its smooth ride and overall comfort. The car's intuitive controls, great crash test results and large interior dimensions also helped it get its top pick win.
SEE ALSO: 2016 Hyundai Elantra GT vs 2015 Subaru Impreza
---
Best Midsized Car: Toyota Camry
The perennial bestseller in the U.S., the Toyota Camry, won its class and was called a "near-perfect sedan" by Consumer Reports. It scored an 84-87 out of 100 and gets excellent reliability scores every single year. Great visibility and an easy to drive nature pushed this car to the top of the heap.
SEE ALSO: 2015 Toyota Camry Review
---
Best Small SUV: Subaru Forester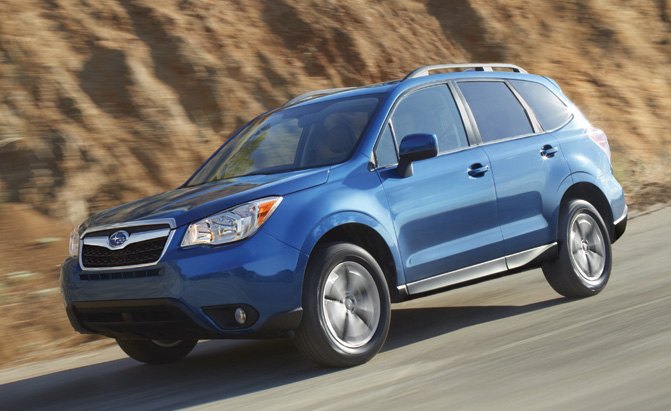 In CR testing, the Subaru scored 85 out of 100 and it outperformed the competition when it came to its all-wheel drive system in the snow. Good fuel economy, top safety scores and great sightlines helped the Forester beat out its competition.
SEE ALSO: 2016 Subaru Forester Review
---
Best Luxury SUV: Lexus RX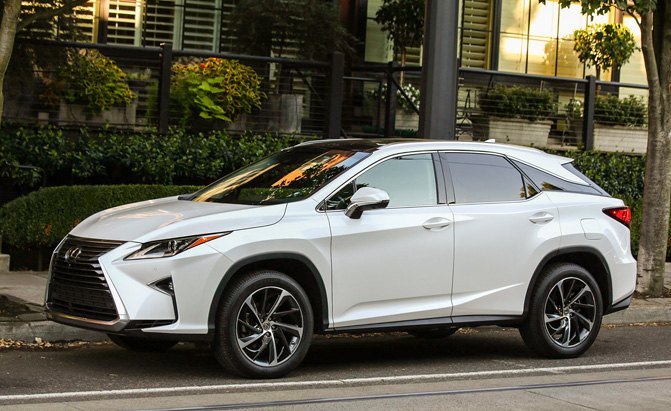 The new Lexus RX managed a score of 77-80, but its quiet, comfortable cabin and great reliability ratings are really what make it a top pick. A new aggressive design for 2016 doesn't change the fact that the RX is still a great luxury crossover.
SEE ALSO: 2016 Lexus RX Review
---
Best Large Car: Chevy Impala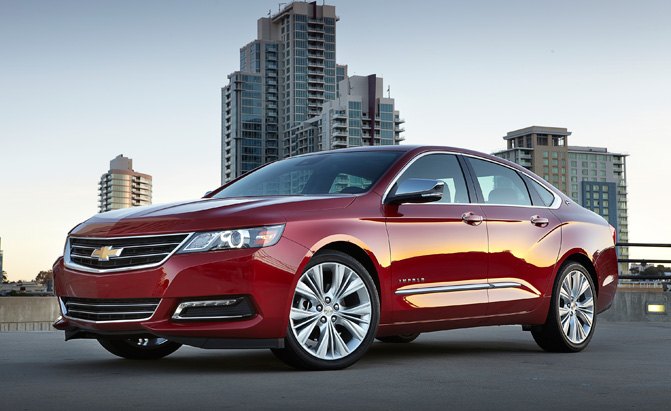 The Chevy Impala is one of two American vehicles on the list of 10 and managed the best road test score of all the top pick vehicles with 91 out of 100. CR calls the Impala "dynamic and comfortable," giving it points for a great ride and solid handling.
SEE ALSO: 2014 Chevrolet Impala Review – Video
---
Best Midsize SUV: Kia Sorento
Well-above predicted reliability is one strong reason why the Sorento did so well, though it is also lauded for having great suspension that works well over uneven roads. A smooth engine and "gorgeous" interior design certainly didn't hurt either.
SEE ALSO: 2016 Kia Sorento Review 2016
---
Best Pickup Truck: Ford F-150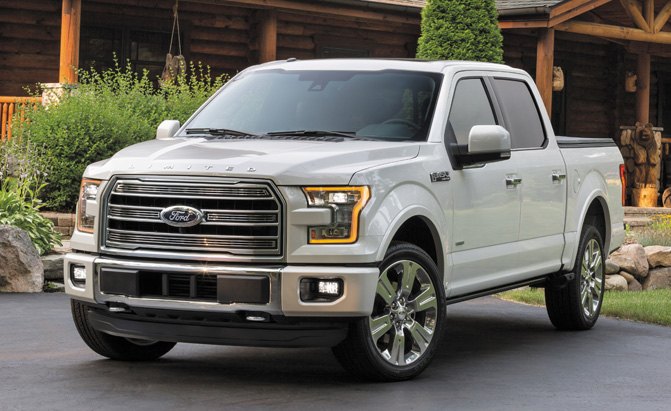 The best predicted reliability of any domestic pickup truck and top-notch crash test scores propelled the F-150 to the top pick spot for trucks. In a CR roadtest, the truck scored 78-80 out of 100 thanks to its spacious, quiet and comfortable cabin.
SEE ALSO: 2016 Ford F-150 vs Ram 1500 EcoDiesel vs Chevy Silverado
---
Best Minivan: Toyota Sienna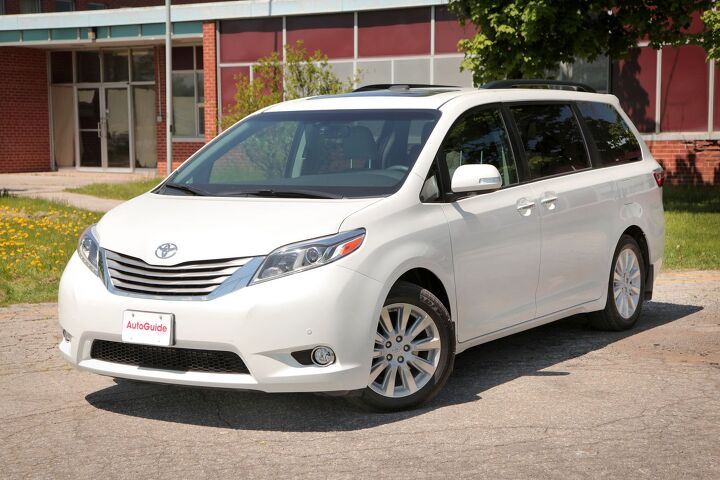 A super reliable family transporter, the Sienna took top honors thanks to its modern features for an "active, connected family." A road test score was given of 78-80 out of 100 while the Sienna is said to have a "magic carpet ride."
SEE ALSO: 2015 Toyota Sienna Review
[Source: Consumer Reports]
Stephen Elmer
Stephen covers all of the day-to-day events of the industry as the News Editor at AutoGuide, along with being the AG truck expert. His truck knowledge comes from working long days on the woodlot with pickups and driving straight trucks professionally. When not at his desk, Steve can be found playing his bass or riding his snowmobile or Sea-Doo. Find Stephen on <A title="@Selmer07 on Twitter" href="http://www.twitter.com/selmer07">Twitter</A> and <A title="Stephen on Google+" href="http://plus.google.com/117833131531784822251?rel=author">Google+</A>
More by Stephen Elmer
Published February 23rd, 2016 4:03 PM
Popular Articles
Latest Comparisons
Car Buying Tools