7 Views
Top 10 Most Useless Special Edition Models
April 4th, 2017 8:14 AM
Share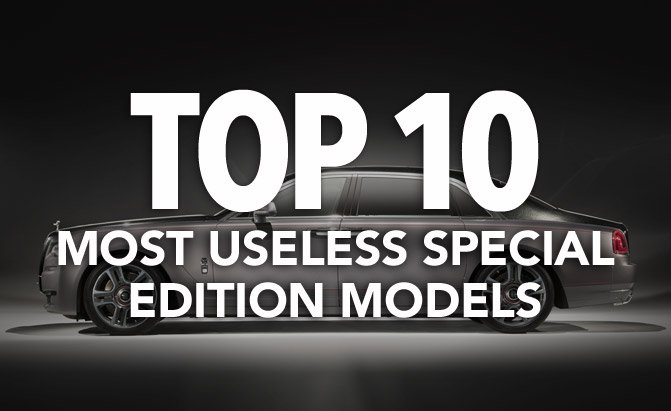 Some special edition models just leave us scratching our heads.
It seems these days that automakers will slap the words "special edition" or "limited edition" on nearly anything in a bid to boost sales. Sometimes those models are truly special, but more often than not, they're just silly bits and pieces that automakers somehow feel they have the right to charge more money for.
SEE ALSO: Opulence Alert: 5 Outrageous Rolls-Royce Special Editions
Check out our picks for the Top 10 most useless special edition models that are anything but special.
10. Jeep Wrangler Dragon Edition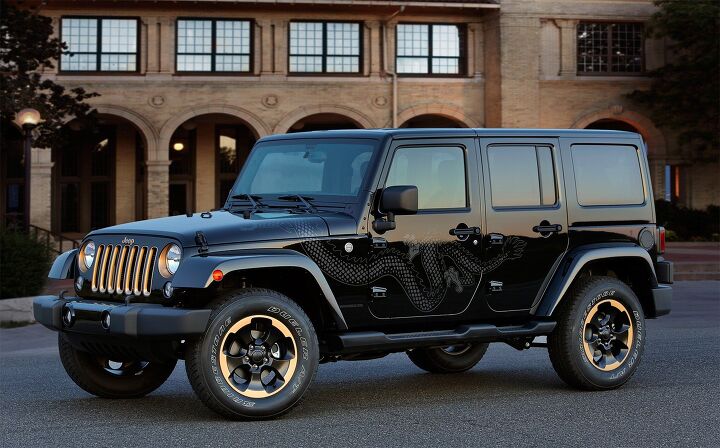 Introduced in 2013, the Jeep Wrangler Dragon Edition was first shown as a concept at the 2012 Beijing International Automotive Exposition. According to Jeep, the company "received tremendously positive feedback," pushing the concept to production as a special edition model. In fact, Jeep went so far as to say its "loyal Jeep enthusiasts asked us to build this unique Wrangler, and we are delivering exactly what they've asked for."
Perhaps the model makes sense in China, where the dragon is a highly coveted symbol representing royalty and good fortune, but the Jeep Wrangler Dragon Edition was also offered in the U.S. The Jeep came with a bunch of little cosmetic changes, the most obvious (and tacky) of which was the Dark Charcoal dragon decal that starts on the hood and runs along the driver's side of the vehicle. The black spare tire cover also sported a dragon decal.
---
9. Toyota Prius c Persona Series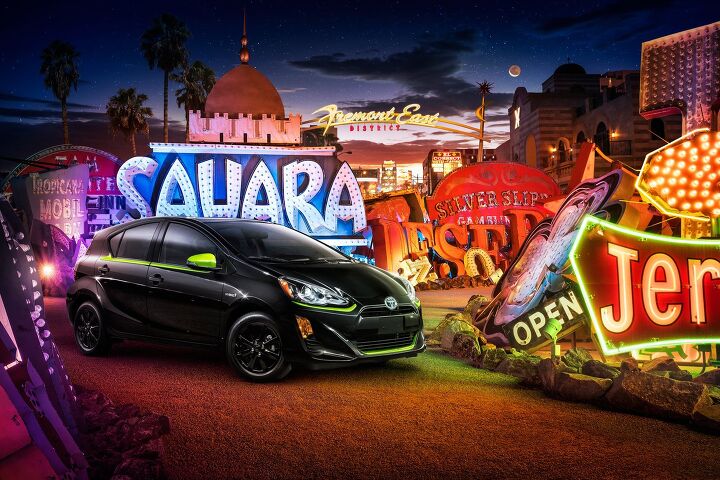 If you're trying to make a compact hybrid more exciting, what would you do? Well, Toyota's idea was to give it some fresh accent colors and call it the Persona Series. Limited to 1,500 units, it came exclusively in black with a choice of two unique accent colors: Electric Lime and Cherry Pearl. Along with a "Persona Series" badge and black 15-inch wheels, the limited Prius c basically had colored accents on the outside of the car that did it no justice.
---
8. BMW i3 Carbonight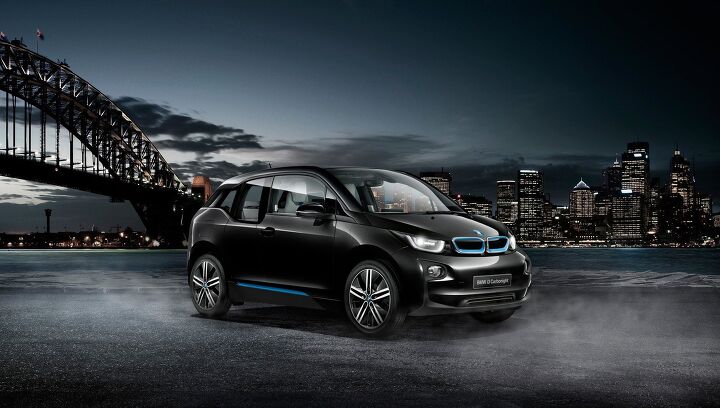 The BMW i3 Carbonight wasn't offered in the U.S., and probably for good reason. The limited production model was part of BMW's 100th birthday celebration and was sold exclusively in Japan. It was based on the range-extender model and basically added nothing more than a numbered plate inside the cabin. That's because all the "special" options added onto the Carbonight could be ordered on any standard i3, making it a glorified bundle package that cost a lot more money. BMW Japan did throw in a carbon iPhone cover case and a Harman / Kardon Aura Studio wireless home speaker system, but that doesn't help make this special edition useful. It came at a premium of about $4,600.
---
7. Hyundai Tucson The Walking Dead Special Edition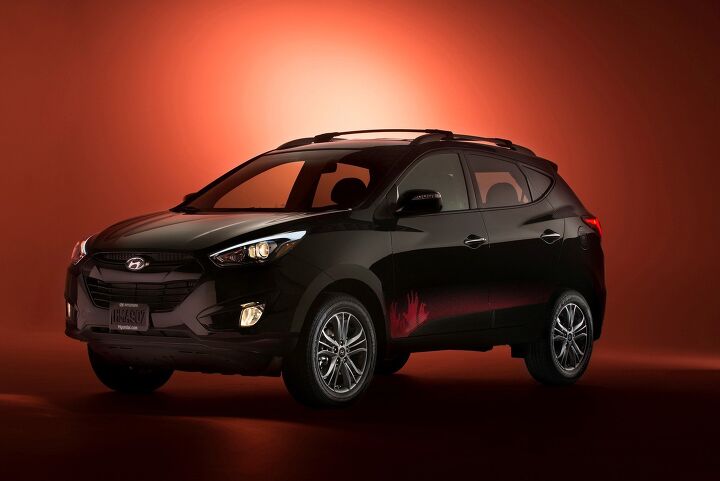 Vehicles with movie and television show tie-ins are common, but sometimes a little effort could be made. Hyundai's collaboration with The Walking Dead actually resulted in some pretty cool zombie show cars, but what it offered to the public was just disappointing. The Hyundai Special Edition Tucson inspired by The Walking Dead boasted an Ash Black exterior with subtle red accent graphics and Special Edition exterior and interior badges. The roof rack cross rails provided additional room for hauling cargo while mudguards and custom floor and cargo mats helped keep the vehicle clean. Oh yeah, it also came with a Zombie Survival Kit, which was a Walking Dead 72-hour survivalist's backpack. Buyers could also choose from decals representing the four factions in the series.
---
6. Chevrolet Camaro Transformers Special Edition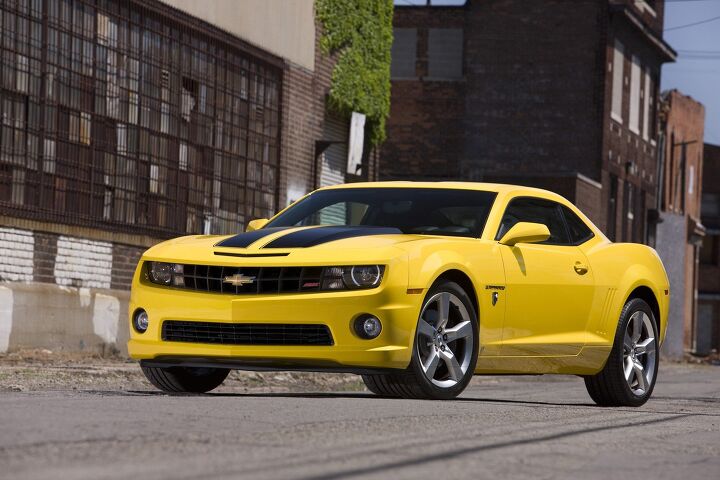 But as disappointing as the Tucson The Walking Dead Special Edition is, Chevrolet made even less of an effort on its Transformers tie-in. The Chevrolet Camaro famously played Bumblebee in the hit movie franchise and you would think the American automaker would celebrate with something truly special. Instead, we got this, a Camaro that had Autobot shields on the driver and passenger side panels, on each of the four wheel's center caps and embroidered on the interior center console. The Transformers logo could be found on the driver and passenger doors' sill plates as well as embedded into the hood rally stripes, which was high gloss black. All that could have been yours for just $995. And yes, that's literally all it had.
---
5. Smart ForJeremy Limited Edition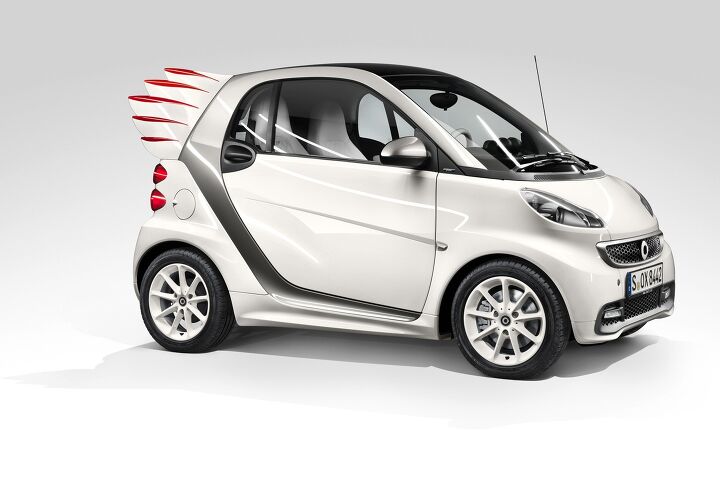 What's better than a Smart Fortwo? How about a Smart Fortwo with wings? They didn't come from drinking Red Bull either, as it's the work of renowned fashion designer Jeremy Scott. While it would have been perfectly acceptable if Smart showcased the ForJeremy at an auto show as a show car, the company actually produced it "as an extremely limited edition licensed for road use." We're guessing it was extremely limited to the people willing to buy it. Which by the way, according to Scott would be "cool people all over the world loving the unique design of this smart."
ALSO SEE: Top 10 Fashion-Inspired Special Edition Cars You Forgot About
---
4. Lamborghini Aventador Miura Homage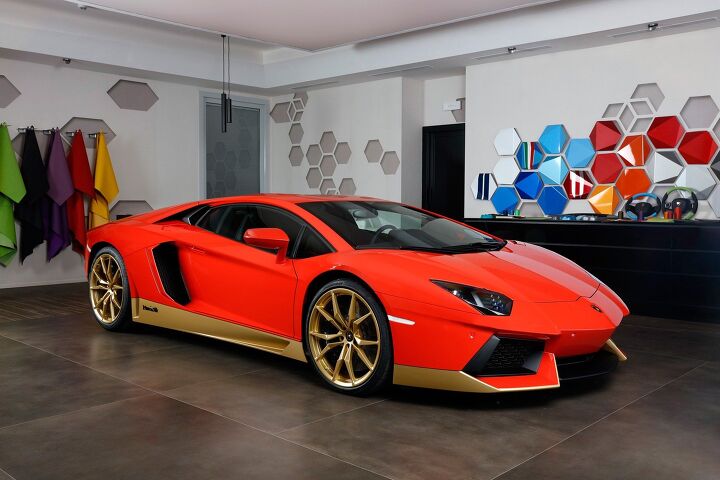 Lamborghini exotics are special in their way. You don't have to have any special fancy paint jobs or patterns, or a super long name to convince someone to buy a Lamborghini. But the Italian automaker still decided to make a special Aventador Miura Homage edition that paid tribute to the Miura in its 50th anniversary year. The model was limited to 50 units, and we have no reason to believe it didn't sell out quickly, but it is truly underwhelming. Lamborghini says the model pays homage to the Miura with its two-tone paint job and wheels finished in either matte silver or gold. But to make sure everyone knew it was a special edition model, it featured metallic Miura badges on the side along with a limited edition plate inside the interior.
---
3. Fiat 500 Barbie Edition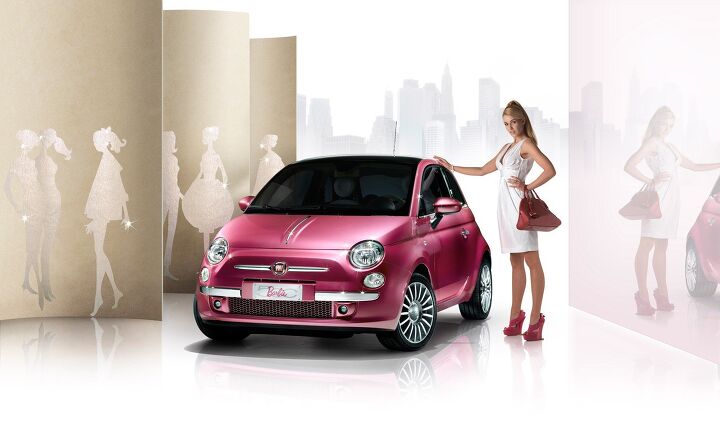 Before Fiat made its way back into the U.S. market, it decided to create a birthday gift for Barbie. Yes, that Barbie. Thankfully, it was just a one-off model, but we can't imagine how this helped convince shoppers to get behind the wheel of a Fiat 500. The creator of the Fiat 500, Robert Giolito, had this to say about the special vehicle: "The new 2009 version celebrates her birthday with a model that offers a better view of the sun and the stars, all the better for continuing to dream, especially daydreams."
We can't imagine what kind of "enhancements" were made to this car and don't even want to think about how demeaning they might have been.
---
2. Porsche 911 Turbo S Edition 918 Spyder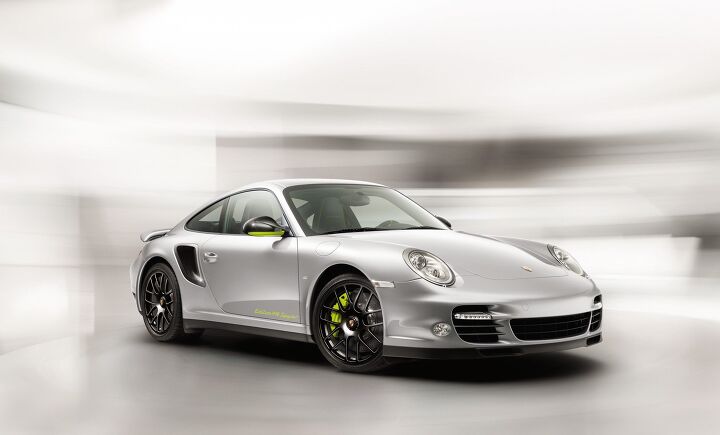 You have to hand it to Porsche — the German automaker sure knows how to make people part with their hard-earned cash. So what's the story behind the Porsche 911 Turbo S Edition 918 Spyder? It was created for buyers that were patiently waiting to take delivery of their 918 Spyder. Would you like a sports car to go with your supercar? How about one with matching numbers? There was nothing super special about the model —Porsche just gave it Acid Green badging, brake calipers, and door mirrors on the outside, while the same shade was used on the stitching, instrument dials, PCM screen and illuminated sill plates. Naturally, like the Porsche 918 Spyder, the Turbo S Edition was limited to 918 units, considering it was only available to those that were buying a 918 Spyder.
At least it didn't cost any more than the standard Porsche 911 Turbo S, but we have to wonder how many 918 owners actually bought into this cash grab.
---
1. Toyota Corolla Altis ESport Nurburgring Edition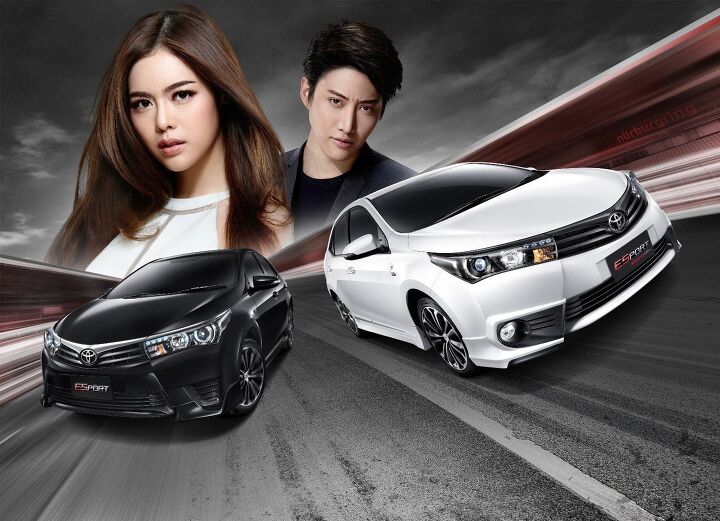 You could argue the Toyota Corolla Altis ESport Nurburgring Edition nameplate is an oxymoron. Corolla and Nurburgring? In the same name? Toyota's Thailand division thought it would be a good idea to create a special edition Corolla Altis ESport Nurburgring Edition to celebrate the automaker's seventh-place class finish at the 24 Hours of Nurburgring in 2014. Let us repeat that: It's a special edition model to celebrate a seventh-place finish at one of the world's most grueling and famous races.
To make it more appealing, the Corolla Altis built on the ESport trim by adding a tweaked aero kit, blacked-out grille, LED daytime running lights and red-trimmed leather interior. But to really make it live up to its name is a recalibrated suspension paired to 17-inch wheels. We're sure that 1.8-liter four-cylinder engine with 141 horsepower paired to a CVT gave it a truly inspiring driving experience.
Published March 29th, 2017 10:07 AM
Popular Articles
Latest Comparisons
Car Buying Tools